Uncle Sam's Losing Streak
A tendency to expand objectives mid-fight has seen America fail in its last four major wars.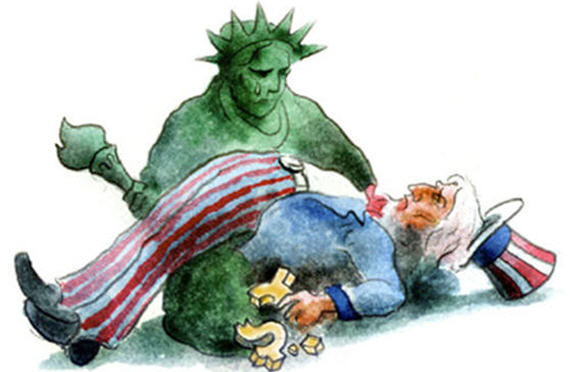 My latest for The National Interest, "Washington's Losing Streak," has posted.
As we approach the tenth anniversary of the American invasion of Iraq on March 20, it's worth reflecting on the fact that it has been nearly seventy years since America's last successful major war.

On August 15, 1945, known as Victory Over Japan Day or V-J Day, the Japanese unconditionally surrendered, marking the end of the Second World War and establishing the United States as a superpower. Since that day, the United States has lost three major wars—Korea, Vietnam, and Iraq—and is counting down the months until its loss in Afghanistan.
The piece discusses common strategic deficits in all four conflicts and concludes:
The bottom line in all four cases, then, was that American war aims were unachievable given the available resources. It's arguable that, in all but Vietnam, we achieved our realistic objectives quickly and at little cost—and then snatched defeat from the jaws of victory by moving the goalposts.