Unity: Obama Open To Golfing With Boehner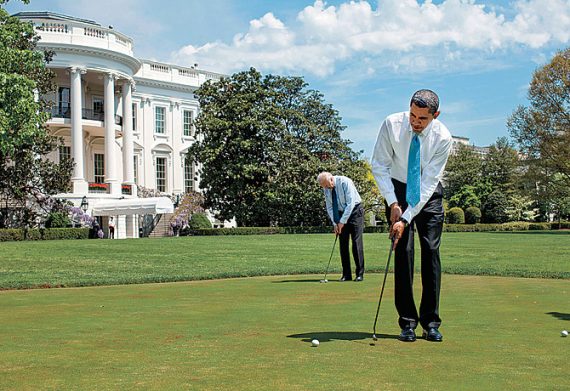 Call it a manifestation of the new tone:
President Obama is willing to play golf with House Speaker John Boehner (R-Ohio) to help improve their relationship, a top White House adviser said Saturday.

Outgoing White House senior adviser David Axelrod said that the chances are "good" that Obama and the newly-installed GOP Speaker would hit the links together.

"He understands that there are – there wouldn't be two parties if we didn't have differences … But he's always believed that, even if you disagree on most things, you ought to work together on the things you can," Axelrod said on Bloomberg Television's "Political Capital" in an episode airing over the weekend.

"And you can't do that unless you develop a relationship of trust and cooperation, and he's willing to do that, even to the point that he'd play golf with a guy who has a much lower handicap than he does," Axelrod added.

Obama's been an active golfer since becoming president, and Boehner's known to enjoy some time on the course, where he's reputed to have a relatively low handicap.
The only question is, when the President of the United States and the Speaker of the House play a round of golf, who lets who win?
H/T: Jazz Shaw