Universities vs. Education
The skyrocketing cost of tuition makes it harder for students to justify getting a liberal arts education rather than training for a high paying job.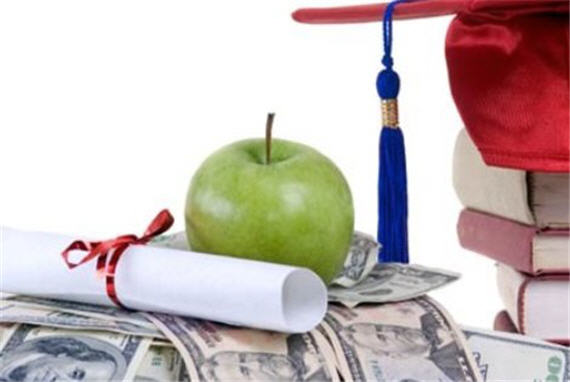 Dan Edelstein, who teaches French at Stanford, has a provocative piece in Inside Higher Ed ("The University vs. Liberal Education") arguing that the academy is driving students away from the humanities.
It has by now become received wisdom: college students today are less interested in traditional subjects, and have become more professionally oriented. They've voted with their feet, choosing business, pre-med, and engineering majors over German, art history, or comparative literature. Clearly, it's in the zeitgeist. Unfortunately for humanities professors, however, lower enrollment can translate into the elimination of entire departments: just ask German professors at the University of Southern California. But what's to be done? The client is king, and students are our clients in higher education. The only problem with this logic is that universities in fact bear a considerable responsibility for the brain drain away from the humanities. By raising the cost of education to stratospheric levels, we oblige students to seek a higher return on their investment. It is this sort of economic calculation, I suggest, and not some alleged generational change, that is driving students in droves towards preprofessional degrees.

[…]

The irony, of course, is that a B.A. in French or classics provides students with many of the qualities that employers most commonly request, such as critical thinking, cultural proficiency, and good writing and communication skills. A solid liberal education is just as beneficial for the vast majority of professions; in addition, it prepares for a life well-lived, and not just for a career. But if universities continue to charge as much as they do, they will progressively steer students away from the very subjects that, until recently, constituted the very core of the university.
This continues a pet peeve of mine: the insistence on turning higher education into vocational training.   But, when you sell it as a way to get ahead in the job market — and keep raising the prices you charge to do it –you have to deliver results.   It's hard to justify starting off $200,000 in debt if you're going to be lucky to get hired at $30,000 a year when you graduate.
Edelstein has his own explanation for the rising costs:
While the skyrocketing cost of college education is no doubt inexplicable from the outside (why should tuitions increase at a pace far faster than inflation?), the answer, from the inside, appears fairly humdrum. Put simply, universities are engaged in an arms race: they compete to bring the best-armed students to their campuses. This means incessantly inventing new programs. Stanford offers freshman seminars? Harvard will too! Yale has highly rated residential education? Penn must improve! Top schools similarly compete for faculty academostars, luring them not only with high salaries and other perks, but also a reduced teaching load. The price for such celebrity academics, of course, gets passed on to the student. This arms race at the top – and liberal arts colleges seem to suffer from the same educational-industrial complex – thus drives the cost of attending the Ivies way up. And when students have to pay 40 grand to attend Cornell, other colleges and universities must raise their tuitions as well, to stay in competition.
I'm rather dubious of this.  It may explain why it's so expensive to attend a handful of elite institutions but there's not much reason for it to trickle down to the third tier schools.  And, frankly, the Ivies and Stanfords have enormous endowments that can defray the costs of chasing superstars.
To the extent that competition for star professors is the problem, it's not so much that schools are bidding up the salaries but that they're bidding down the teaching load.   A star professor who deigns to teach or or two classes a year — preferably tiny sections — is more of a hood ornament than an engine.
But even that's a small part of the problem.   Bloated bureaucracies are a much larger part.   And, for state schools at least, an even larger part is that taxpayer subsidies are going down, forcing students and their families to pay more of the cost.