Univision Breaks Ties With Donald Trump Over His Comments About 'Mexican Rapists'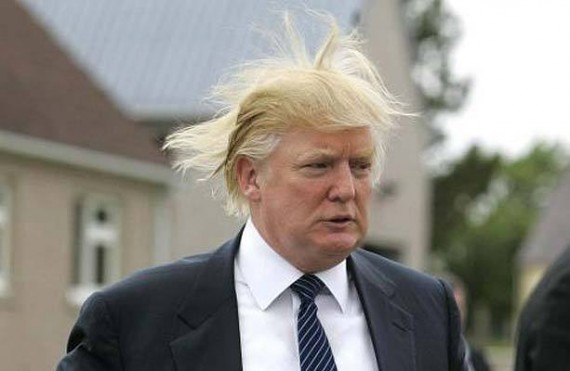 Donald Trump's comments about Mexicans during his announcement speech last week are having financial repercussions:
Univision is canceling its telecast of the Miss USA pageant, an event partially owned by Donald Trump, to protest Trump's offensive remarks about Mexicans.

Furthermore, Univision says it is severing all other business ties to Trump.

Univision is the biggest Spanish-language broadcaster in the United States, so its decision is a blow to the Miss Universe Organization, a joint venture of Trump and Comcast's NBCUniversal division.

Last week, in his speech announcing a run for president, Trump deplored immigrants from Mexico who "have lots of problems" and are "bringing those problems to us."

"They're bringing drugs, they're bringing crime, they're rapists," he said, adding, "and some, I assume, are good people."

The comments caused an outcry. Jorge Ramos, a prominent Univision host, called Trump's remarks "absurd" and "prejudiced."

On Thursday, Univision said its entertainment division is "ending the company's business relationship with the Miss Universe Organization, which is part-owned by Donald J. Trump, based on his recent, insulting remarks about Mexican immigrants."

(…)

Representatives for NBCUniversal did not immediately respond to requests for comment, but Trump fired back on Twitter and with a statement.

"The Mexican government and others are putting tremendous pressure on Univision to break their signed and fully effective contract with the Miss Universe Organization because Mr. Trump has been exposing to the public, and the world, the significant damage that is being done at the southern border, and the terrible and costly trade deals that the United States is incompetently making with Mexico," Trump said in a statement.

In a tweet, Trump said, "Mexican gov doesn't want me talking about terrible border situation & horrible trade deals. Forcing Univision to get me to stop- no way!"

Shortly after Univision pulled the plug on Trump, the man who was scheduled to be the Hispanic host of the Miss USA pageant also quit.

In a statement addressed to Trump, Cristian de la Fuente, a popular actor from Chile who has appeared in TV shows like "CSI Miami" and "Ugly Betty," said, "You are ignorant, racist and anti-Hispanic."

Univision emphasized that the decision involved its entertainment programming, not news.

"Univision News and the local news division will continue to provide comprehensive coverage of all candidates, including Mr. Trump, to ensure our audience continues to have access to all points of view," the company said.
Trump, meanwhile, is now threatening to sue one of the two main Latino television networks at the same time he is running for President:
Donald Trump intends to sue Univision for breach of contract and defamation after the media company announced it would renege on a five-year contract for broadcast rights to the Miss Universe and Miss USA pageants, his lawyer said Thursday.

The announcement comes hours after Trump told the On Media blog that Univision was defaulting on an "iron-clad" $13.5 million contract, which he said it had no right to terminate.

"We intend to pursue all legal rights and remedies available to Mr. Trump pursuant to the terms of the license agreement as well as a defamation case against Univision," Michael Cohen, Trump's executive vice president and special counsel, said. "I am at this moment finalizing the retainer agreement with outside counsel."

Univision spokesperson Monica Talan said her organization would not comment beyond its initial statement. In that statement, released Thursday morning, Univision said it would "not be airing the Miss USA pageant on July 12th or working on any other projects tied to the Trump Organization" because of the real estate mogul's remarks about Mexican immigrants.
The Donald Trump Presidential campaign is already proving to be the entertaining disaster we all hoped it would be, my friends.