US Regulations Slowed Coronavirus Testing
Why South Korea is so far ahead of us in fighting COVID-19.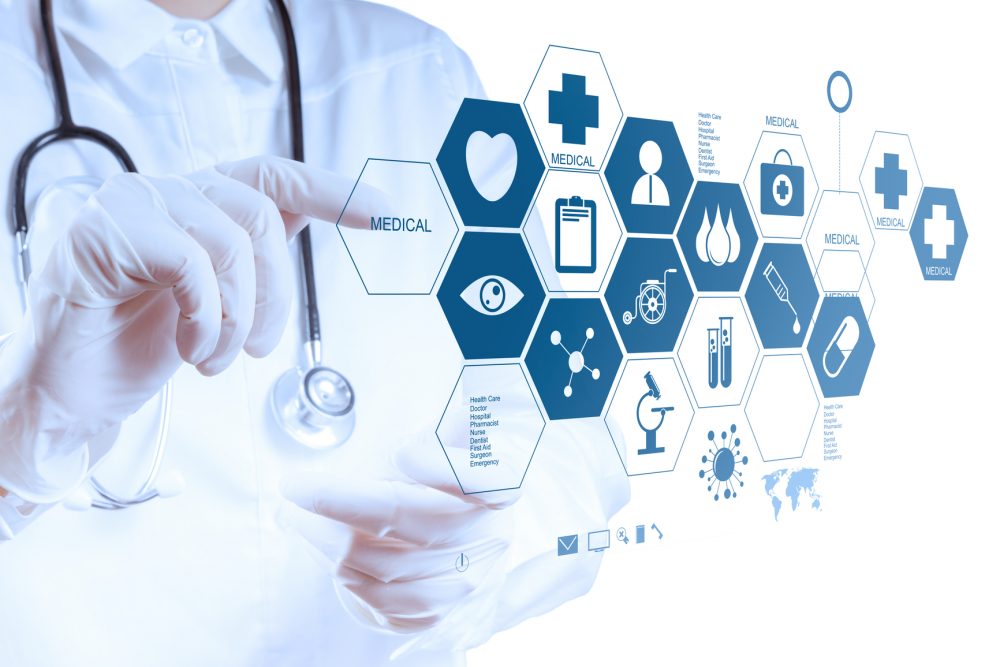 South Korea and the United States both diagnosed their first case of COVID-19 on January 20. A Reuters special report explains "How Korea trounced the US in the race to test people for coronavirus."
In late January, South Korean health officials summoned representatives from more than 20 medical companies from their lunar New Year celebrations to a conference room tucked inside Seoul's busy train station.

One of the country's top infectious disease officials delivered an urgent message: South Korea needed an effective test immediately to detect the novel coronavirus, then running rampant in China. He promised the companies swift regulatory approval.

Though there were only four known cases in South Korea at that point, "we were very nervous. We believed that it could develop into a pandemic," one attendee, Lee Sang-won, an infectious diseases expert at the Korea Centers for Disease Control and Prevention, told Reuters.

"We acted like an army," he said.

A week after the Jan. 27 meeting, South Korea's CDC approved one company's diagnostic test. Another company soon followed. By the end of February, South Korea was making headlines around the world for its drive-through screening centers and ability to test thousands of people daily.
Readers will have guessed already that the US reaction was a mite less urgent.
South Korea's swift action stands in stark contrast to what has transpired in the United States. Seven weeks after the train station meeting, the Koreans have tested well over 290,000 people and identified over 8,000 infections. New cases are falling off: Ninety-three were reported Wednesday, down from a daily peak of 909 two weeks earlier.

The United States, whose first case was detected the same day as South Korea's, is not even close to meeting demand for testing. About 60,000 tests have been run by public and private labs in a country of 330 million, federal officials said Tuesday.

As a result, U.S. officials don't fully grasp how many Americans have been infected and where they are concentrated – crucial to containment efforts. While more than 7,000 U.S. cases had been identified as of Wednesday, as many as 96 million people could be infected in coming months, and 480,000 could die, according to a projection prepared for the American Hospital Association by Dr. James Lawler, an infectious disease expert at the University of Nebraska Medical Center.

"You cannot fight what you cannot see," said Roger Klein, a former laboratory medical director at the Cleveland Clinic and previously an adviser to the U.S. Department of Health and Human Services on clinical laboratory issues.
Many of us have blamed President Trump for this lack of urgency and with good reason. Still, it's not all on him.
South Korea has had recent experience with similar pandemics and is better geared both institutionally and culturally to deal with them.
How the United States fell so far behind South Korea, according to infectious disease experts, clinicians and state and local officials, is a tale of many contrasts in the two nations' public health systems: a streamlined bureaucracy versus a congested one, bold versus cautious leadership, and a sense of urgency versus a reliance on protocol.

[…]

The administration of President Donald Trump was tripped up by government rules and conventions, former officials and public health experts say. Instead of drafting the private sector early on to develop tests, as South Korea did, U.S. health officials relied, as is customary, on test kits prepared by the U.S. Centers for Disease Control and Prevention, some of which proved faulty. Then, sticking to its time-consuming vetting procedures, the U.S. Food and Drug Administration didn't approve tests other than the CDC's until Feb. 29, more than five weeks after discussions with outside labs had begun.

Meanwhile, in the absence of enough kits, the CDC insisted for weeks on narrow criteria for testing, recommending it only when a person had recently been to China or other hot spots or had contact with someone known to be infected. As a result, the federal government failed to screen an untold number of Americans and missed opportunities to contain the spread, clinicians and public health experts say.

South Korea took a risk, releasing briskly vetted tests, then circling back later to spot check their effectiveness. By contrast, the United States' FDA said it wanted to ensure, upfront, that the tests were accurate before they went out to millions of Americans.

"There are always opportunities to learn from situations like this one," FDA Commissioner Stephen Hahn, who has been on the job only three months, told Reuters. "But one thing I will stand firm on: We cannot compromise on the quality of the tests because what would be worse than no tests at all is wildly inaccurate test results."
There's an old joke in medical research circles, attributed to a Dr. EE Peacock:
One day when I was a junior medical student, a very important Boston surgeon visited the school and delivered a great treatise on a large number of patients who had undergone successful operations for vascular reconstruction. At the end of a lecture, a young student at the back of the room timidly asked, "Do you have any controls?" Well, the great surgeon drew himself up to his full height, hit the desk, and said, "Do you mean did I not operate on half of the patients?" The hall grew very quiet then. The voice at the back of the room very hesitatingly replied, "Yes, that's what I had in mind." Then the visitor's fist really came down as he thundered, "Of course not. That would have doomed half of them to their death." G·d, it was quiet then, and one could scarcely hear the small voice ask, "Which half?"
We have hard-wired into our health regulations demand for rigorous testing of medical devices, procedures, and tests to ensure that they do more good than harm. As a general rule, I endorse that caution.
In the abstract, releasing a test for widespread use without proper vetting creates two risks. Too many false positives and people are unnecessarily quarantined. That's expensive and traumatic but a risk we can afford to absorb. Too many false negatives, though, and we release infectious people back into the population to spread the contagion.
In the particular case, though, we were dealing not only with an emergency where time was of the essence but others had dealt with the crisis before us. There had already been widespread "testing" of the tests in China, Italy, and elsewhere. And by now we're long past the point where we could simply have accepted South Korea's test as valid.
President Trump made matters worse by spending weeks downplaying the crisis, seemingly because he feared it was politically damaging. And he was too slow to listen to expert advice. But the professionals here have also failed us by being overly cautious.