US Vaccine Rollout Surprisingly Good
As frustrating as it's been, we're ahead of just about every country.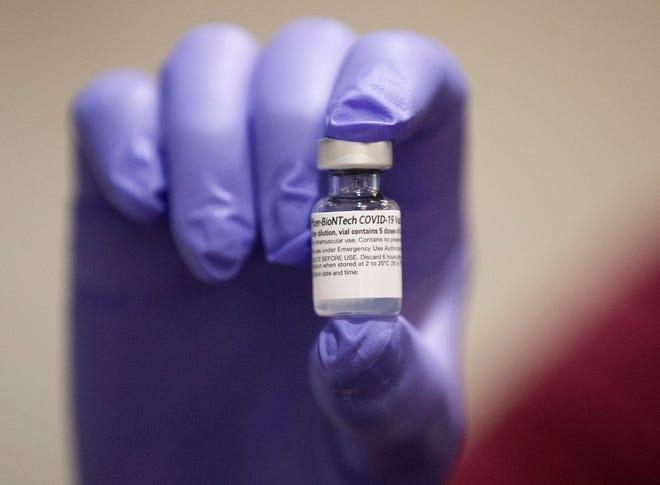 Economist and Bloomberg opinion columnist Noah Smith points out that, while the United States' vaccination rollout has been frustratingly slow, we've actually done better than just about any country on the planet.
The U.S. vaccine rollout is not going fast enough. Currently, about 1.7 million shots are being put into arms per day.

At that rate, according to the Bloomberg Vaccine Tracker, it will take 8 months to vaccinate 75% of the population (or essentially the entire adult population) with a two-dose vaccine. That's not nearly fast enough, as more transmissible and antibody-resistant virus strains are spreading fast. Meanwhile we're firing doctors for giving out vaccine doses out of order to prevent them from expiring, and we don't even know how many doses the country is wasting. We need faster production and faster distribution. And we need a massive long-lasting upgrade of supply chains and distribution systems so we can quickly get booster shots into arms if and when a fully resistant strain emerges.

But. That said, it's time to acknowledge a fact that few people seem to be acknowledging: The U.S. vaccine rollout, for all its faults, is ahead of almost every other country in the entire world. For those of us who were only recently wringing our hands about American decline, the fact of U.S. vaccine leadership provides a bracing counterexample and a reason to hope that the American system still retains a bit of the magic we were once taught to expect.
Here's the data, sorted by doses delivered thus far per hundred people: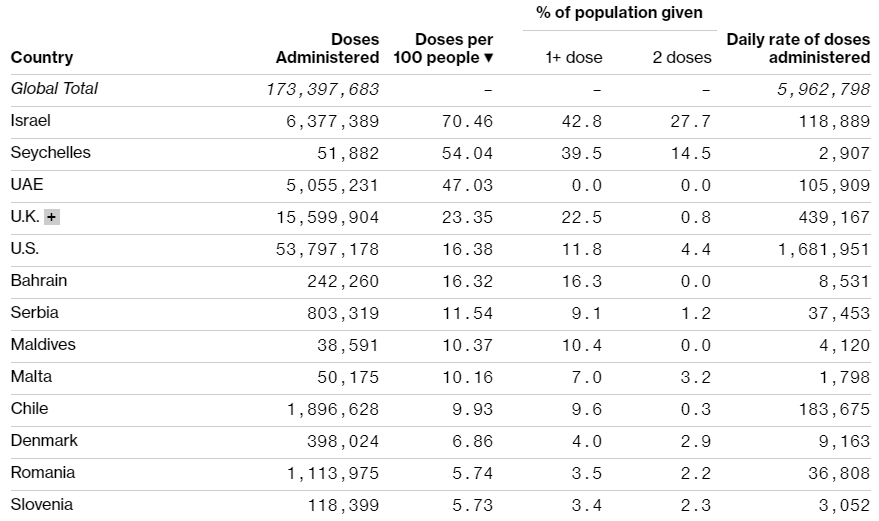 So, we're behind three tiny countries and the UK which is in a unique position within the OECD because of the National Health Service. While probably inferior to other Western models in a lot of other ways, NHS has a decided network advantage in terms of distributing vaccines.
We're not only ahead of every other developed nation in distributing vaccines but we're ahead of even the UK in getting the most vulnerable populations the vital second dose. (In fairness, some other countries have made the determination that it's better to get more first doses out. We'll see how that plays out over time.)
It's also worth noting that, as inept and mendacious as former President Trump was on managing this crisis and all the talk that President Biden had to start the process from scratch, the trendline has been rather steady: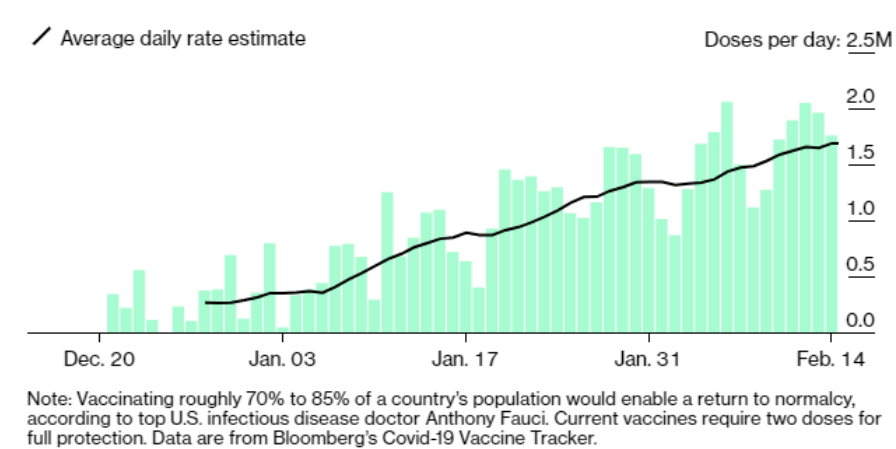 We're only six weeks into the process, so we'll see whether the US maintains this level of comparative performance.
One certainly hopes that Smith's assumption that we'll continue to hold steady at 1.7 million doses administered daily will prove pessimistic. We should, after all, expect us to keep getting better at manufacturing and distributing the vaccine for some time before plateauing.