USPS: We'll Survive By Filling Your Mailbox With More Crap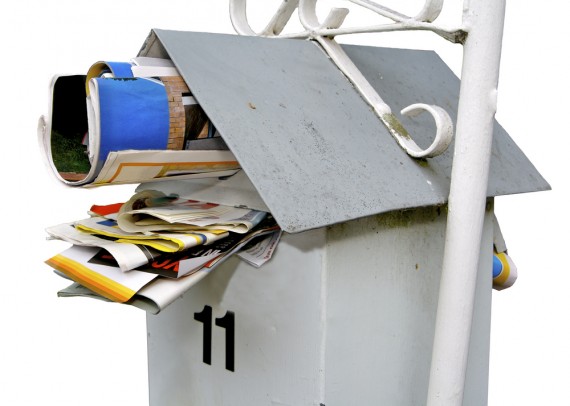 Apparently, the Postal Service has decided that the key to financial survival is to annoy its customers:
The financially struggling U.S. Postal Service has a new plan to boost revenue, but you might find your mailbox filling up as a result — with junk mail.

The agency is launching a marketing campaign to promote Every Door Direct Mail, an online tool that helps small businesses circulate direct mail, promoting their services to new or existing customers without their names or addresses.

"For less than 15 cents apiece, our customers can send fliers, menus, brochures and advertisements in highly targeted ways," said Paul Vogel, president and chief marketing and sales officer for the Postal Service. "The Web tool is free and easy to use, enabling restaurants, doctors' offices and other small businesses to map their coverage areas online, so they can really zero in on the streets and neighborhoods they want to reach."

According to Vogel, the Every Door Direct Mail service generated $153 million in revenue for the agency since it was launched in April 2011 through the end of last year. Businesses interested in using this service can simply drop off their mailers at a local post office.
Yes because the way to endear your business to the public is to stuff more and more crap that ends up in the garbage within ten minutes into their mailboxes. That'll work. And, yes, I'm aware of the fact that the businesses are customers of the Postal Service as well, but surely they have to realize that advertising like this, while cheap, doesn't really pay off in the end. Or am I the odd one here? Do people actually pay attention to that unsolicited stuff that gets shoved in their mailbox?
Letterbox Jammed Full With Junk Mail image via Shutterstock