Veterans Write Shitty Novels, Too
It's okay to criticize military veterans--even if you never served in the military.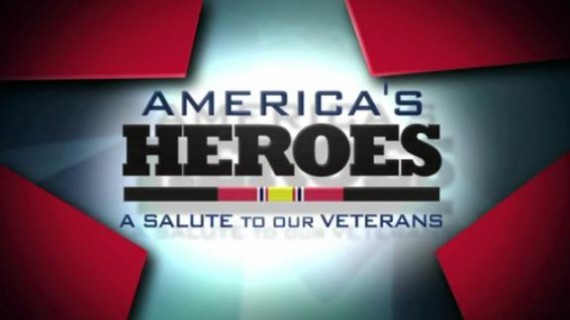 Michael Larson urges, "Stop giving war-veteran novelists a free pass."
One of the most feted books of the season is a debut novel about the Iraq war, Kevin Powers' "The Yellow Birds." It has garnered gushing blurbs from famous authors, the cover of the New York Times Book Review, a National Book Award nomination, TV appearances, the Guardian First Book Award, and laudatory reviews from nearly every corner of the literary establishment. And this past weekend it added aNew York Times Best Book of 2012 to the list. By general consensus, "The Yellow Birds" is a classic of war literature.

There's just one little problem: The novel doesn't measure up to the praise.

Indeed, the book is beset by so many deficiencies you're tempted to wonder what the critics have been smoking. The answer, in the words of one veteran friend, is Martialuana. Let me define the term I've coined: It's a stimulant, known to effect in its user a long-lasting, sometimes undeserved, high about American armed service members and veterans. Prevalent in establishment circles. Often used to assuage guilt for the burden veterans have borne over the last decade.

Veterans have benefited greatly over the last decade from the widespread use of this very legal drug. No government institution is more respected than the armed services, according to Gallup, and veterans as a constituency have become virtually untouchable. In corporate marketing parlance, "Hero" has become the stock term for anything that has to do with veterans. It's hard to go a week without stumbling across the latest "Hero Summit"' or "Hero Pass" or "[Insert Big Corporate Name] Salutes Our Heroes." For those of us who have worn the uniform — I served as an officer in the U.S. Navy — the ubiquity of the label is laughable. Audie Murphy is a hero; Joe Soldier only one in his mind.
Let me confess at the outset that I've not only not read "The Yellow Birds" I wasn't even aware that it existed, much less was being feted by literary critics. Further, I don't really care much about the opinions of professional critics, whose tastes in music, literature, and food often differ radically from my own. But giving war-veteran novelists a free pass is merely a subset of giving veterans a free pass more generally, a pet peeve of mine for years.
Brandon Friedman, a former official with the Department of Veterans Affairs and an Infantry veteran of the wars in Afghanistan and Iraq, pointed approvingly to the piece on Twitter, prompting Jonathan Rue, a Marine veteran, to observe, "It's not surprising I suppose, but have you noticed that the only people willing to criticize veterans are… veterans?" Indeed, Larson is a former US Navy officer and, for those who aren't regulars here, I'm a former Army field artillery officer and veteran of the first Gulf War.
As Rue acknowledges later in the conversation, the reasons for this are pretty obvious. Because we've been on a war footing for so long and because such a small part of our population serves in the military, much less combat, there's a reluctance to speak out against those who have. Beyond that, as I've argued for years, we've over-corrected as a society from the vilification of returning Vietnam vets to the notion that everyone who's ever served in any capacity is a "hero." Those of us who've served, by contrast, tend to reserve that term for those who've exhibited remarkable valor under fire–especially those who do so while already wounded or to save the lives of their fellow troopers.
As Joshua Foust notes, "most novels are bad anyway. No surprise most veteran novels would be as well." And it's okay to point it out when they are.