Virginia Finally Repeals Dumb Happy Hour Restrictions
Virginia has finally repealed a dumb and unconstitutional restriction on how bars could advertise Happy Hours.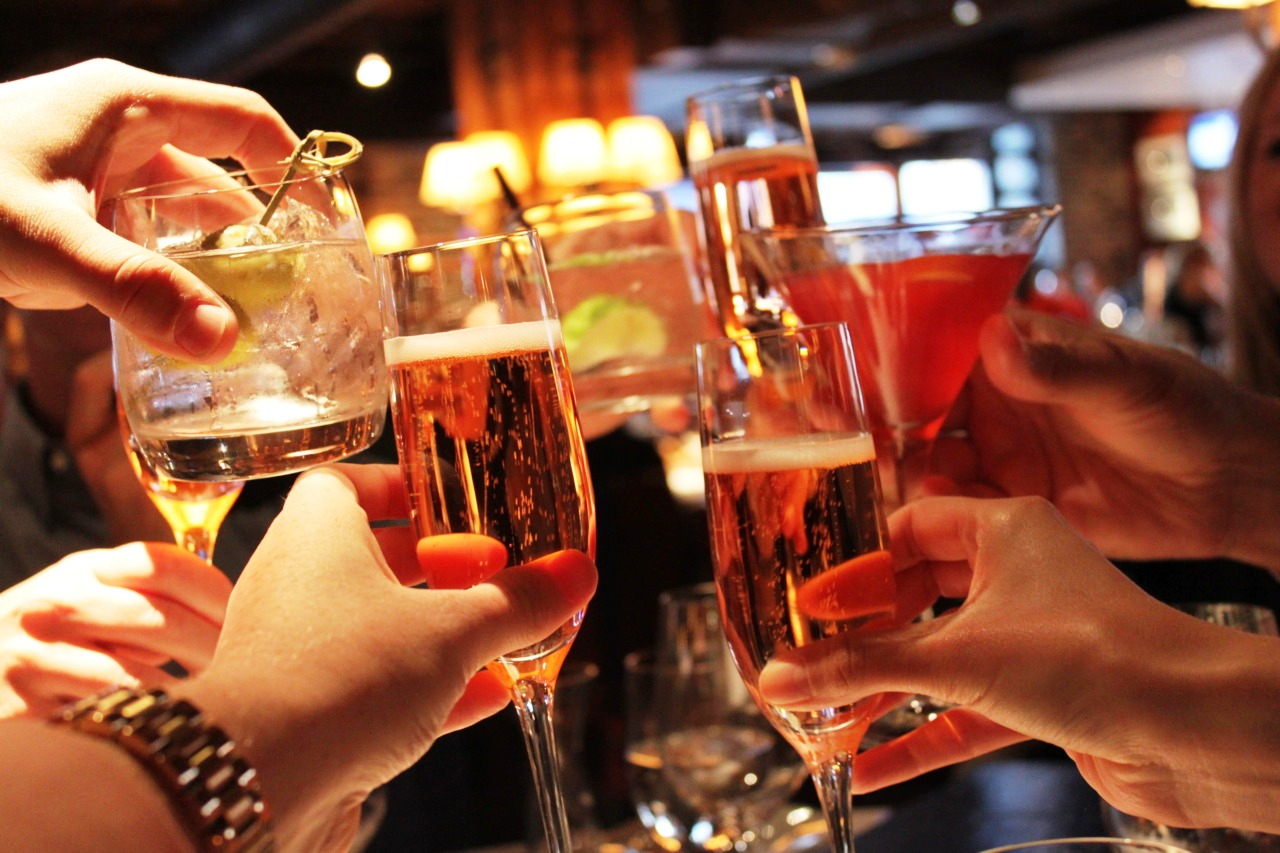 Starting on July 1st, Virginia finally lifted an old ridiculous law that tightly regulated how bars and restaurants could advertise Happy Hours in the Commonwealth:
"What alcoholic drink starts with an F?"

That question nagged at me on a recent drive home. It was on the day Virginia finally made it legal for restaurants to use creative terms to describe happy hours, and the moment I learned that, my brain sent me a wordplay invitation. In my mind, suddenly I was a restaurateur, writing my happy-hour signs.

"Margarita Mondays" was easy.

"Tequila Tuesdays" was a no-brainer. Because I didn't set the bar high, soon I had "Wine-ding down Wednesdays" and "On-Tap Thursdays."

But what would work for Fridays?

It may seem a ridiculous mental exercise, especially because I have no immediate plans to open a restaurant. But more preposterous is that if I did own one in Virginia, I couldn't have written any of that on a sign outside my business before Monday.

The new "happy hour law" may seem silly, but its significance goes beyond pastel-colored chalk on a blackboard.

It is, at its core, a First Amendment victory. It is about the government finally recognizing that grown-ups can handle hearing the truth, at least when it comes to how we choose to de-stress after work.

That's something we should all raise a glass to, whether yours is filled with a cocktail or a mocktail.

[I fought for — and won — the right to advertise happy hour in Virginia]

The issue was laid bare in a lawsuit brought forward by Washington-area chef Geoff Tracy, who decided to fight the law that was ultimately tossed aside by new legislation. As of July 1, the new law allows Virginia restaurants and bars to use creative terms to describe happy hours and to advertise what drinks will cost during those time slots.

"Now, prices and puns are legal in Virginia," said Anastasia Boden, the lead attorney in the suit filed on behalf of Tracy.

The basis for the lawsuit centered on the argument that because happy hours were legal, advertising the truth about them should be, too.

"The reason we brought the lawsuit was to vindicate a deeper principle, and that is that the government can't censor truthful information for paternalistic reasons," Boden said. "All throughout the litigation, the government had argued, 'We can do this. We are allowed to do this because we think this is good for you.' "

Boden, who works for Pacific Legal Foundation, described that as a "dangerous" stance when applied more broadly.

Some states ban happy hours completely, and others limit aspects of advertising them, based on the argument that it will reduce alcohol consumption and drunken driving. But Boden said the evidence doesn't support that.

"If you look just across state lines into Maryland and D.C., it's not as if you see more traffic accidents due to alcohol," she said. And if reducing drunken driving is the goal, she said, "I think there's a better way to get at that than by banning speech."

Tracy, who operates restaurants in Maryland, the District and Virginia, said he is "thrilled" the restriction is gone.

"I just thought it was ridiculous you couldn't tell people Budweisers were 3 bucks," he said. He also couldn't describe happy hour beyond those two words. "I couldn't say 'very happy hour' or 'ultimate happy hour.' "

Now, he said, if a restaurant allows dogs on a patio, it can advertise "yappy hour."

"Virginia has always been a really good state to do business in," Tracy said. "Now, it became a little bit better."
Virginia's laws about alcohol aren't as bad as some states, but they are still in some cases rather silly and behind the times. Unlike neighboring jurisdictions such as the District of Columbia, Virginia residents must purchase anything other than beer and wine from sterile state-run stores that are often not located in convenient locations and which seem designed to be hard-to-find. These stores are typically sterile and rather bland and the stock they carry is usually limited to only the most popular brands of various types of alcohol. There are also laws that supposedly restrict how much alcohol a Virginia resident can buy out of state and bring home across state lines, although that law is essentially impossible to enforce. Efforts in the recent past by Governors, most recently Republican Bob McDonnell, to end the state monopoly on liquor sales have run into opposition in the state legislature by an odd coalition of religious conservatives from the rural part of the state and African-American legislators from Richmond and the Hampton Roads area.
Of all of the liquor regulation laws, though, the silliest one has always been those that purported to restrict the manner in which bars and restaurants can advertise alcohol sales, especially with regard to happy hours during which drinks are offered at a reduced price. Allegedly, the justification for these laws is to not encourage drinking and driving, but evidence from other states that have no such regulations show no connection between creative advertisements for happy hours and increased rates of driving under the influence. In addition, it seems clear that such laws violate the First Amendment rights of bar and restaurant owners notwithstanding the fact that the 21st Amendment gives states authority to regulate alcohol sales. That was the argument in the case noted above that was filed by the Pacific Legal Foundation, a libertarian-oriented legal organization similar to the ACLU that challenges dumb laws such as this that clearly impugn Constitutional rights. It was no doubt because of the pending lawsuit that the state legislature finally decided to act to repeal this dumb law. Perhaps this is a sign that they'll finally start unraveling the other dumb alcohol-related laws in the Commonwealth.