Virginia GOP Candidate: No Incest Exception For Abortion, Because Sometimes Incest Is Voluntary
Perhaps the only good thing you can say about Virginia Delegate Robert Marshall is that, while he may be nuts, at least he's consistently nuts.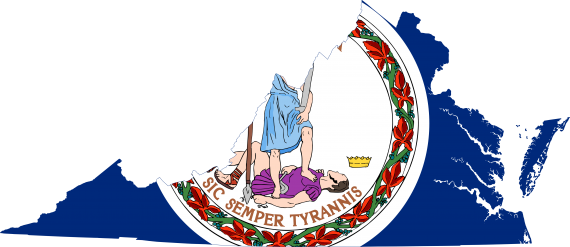 Robert Marshall has been a member of the Virginia House of Delegates since winning election 1991, is among the group of candidates vying for the the Republican nomination for the Congressional seat being vacated by Republican Frank Wolf, and to put mildly he is very radical when it comes to the issue of abortion:
A Republican candidate running for an open seat in Congress representing Virginia has defended his stance against abortion in all cases by stating that even incest can sometimes be "voluntary," according to The Washington Times.

Bob Marshall, who is running for the seat being vacated by retiring Rep. Frank Wolf (R- VA10), explained in an interview with the Boston Globe in 1989 that he wouldn't make exceptions for abortions, even in the case of rape and incest, stating: "What if incest is voluntary? Sometimes it is."

Marshall, a senior Republican member of the Virginia General Assembly, has a history of making colorful statements that may come back to haunt him in the upcoming election, but he insists they are not gaffes.

"I don't care. I mean, if I say something in public, I say it in public," Mr. Marshall said Thursday.

Speaking to a pro-life group last year, Marshall discussed Justice Anthony M. Kennedy's majority opinion in the U.S. Supreme Court's ruling on same-sex marriage, adding at the end: "For all I know, Kennedy's a homosexual."

"You can't be doing some of these things without this kind of conclusion," he added.

Defending his comment, he recently said, "Clearly, some of the people who are making these decisions must be rationalizing their own bad behavior."

(…)

In 2010, Marshall called for an end to state funding for Planned Parenthood, and suggested that women who have abortions are more likely to face "vengeance" from "nature" in the form of children being born with developmental disabilities.

"The number of children who are born subsequent to a first abortion who have handicaps has increased dramatically. Why? Because when you abort the firstborn of any, nature takes its vengeance on the subsequent children," Marshall said.

Faced with criticism over those remarks, Marshall partially walked back the statement.

"No one who knows me or my record would imagine that I believe or intended to communicate such an offensive notion," he explained afterward. "I have devoted a generation of work to defending disabled and unwanted children and have always maintained that they are special blessings to their parents."
Marshall was also one of the primary sponsors of the bill that would have mandated transvaginal ultrasounds prior to all abortions in Virginia as well as the co-sponsor of the Marshall-Newman Amendment, the Constitutional Amendment banning same-sex marriage which Virginia voters ratified in 2006 and which was recently declared unconstitutional by a Federal District Court Judge. So, on some level I suppose, Marshall's comments here are entirely consistent with his beliefs and his previous behavior. Additionally, I suppose that one does have to give him credit for some intellectual honesty here in that, unlike most pro-life people, he does not accept the idea of allowing abortions in the case of incest. On some level, the idea of such an exception doe seem logically inconsistent with the basic tenants of the pro-life position, after all. (Although it's not a position with which I personally agree.)
As for the race for the Republican nomination in the 10th District goes, though, statements like this are not going to help Marshall's already dubious candidacy. For the most part Virginia's Republican establishment has united behind Barbara Comstock, another member of the House of Delegates from Northern Virginia who doesn't have nearly the kind of record of public statements that Marshall does. While the nominee will be chosen via a "firehouse primary" rather than a full traditional primary, it seems highly unlikely that Marshall will even come close to winning the nomination. If by some chance he did, though, he'd clearly lose the election in November. Indeed the GOP is going to have a fight on its hands keeping that seat even with Comstock as the nominee. In any case, perhaps Marshall's defeat, combined with Ken Cuccinelli's in 2013, will teach the Virginia GOP base a lesson, namely that they aren't going to win elections with people like that on the ballot.