Voting Alone is Not Democracy
Putin provides an example for a Politics 101 class.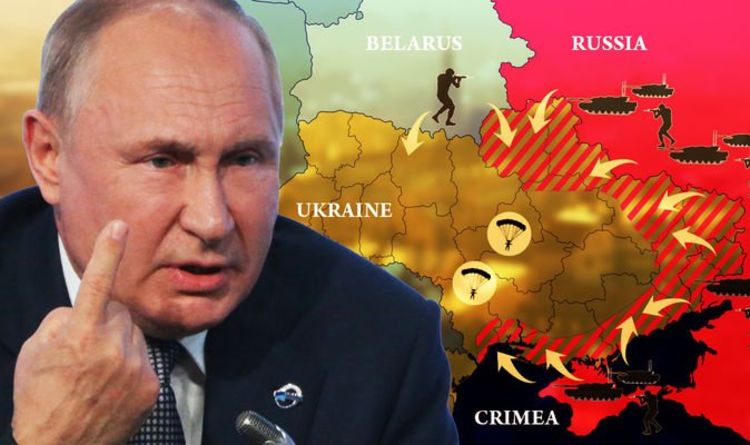 As he did in Crimea in 2014, Russian President Vladimir Putin is seeking to use sham elections as a means of annexing parts of Ukraine. While he will claim proof of popular support from locals who long to be part of Mother Russia, balloting that is done via the barrel of a gun is definitionally illegitimate. WaPo reports: With Kalashnikov rifles, Russia drives the staged vote in Ukraine.
Voting is taking place in portions of Ukraine's Donetsk, Luhansk, Zaporizhzhia and Kherson regions and will last five days, ending Tuesday. The outcome is not in doubt.

The purported referendums are illegal under Ukrainian and international law and would not remotely meet basic democratic standards for free and fair elections. Western leaders, including President Biden, have denounced the process as a "sham" to prepare the ground for Russia's theft of Ukrainian land.
Here is a map of the regions in question: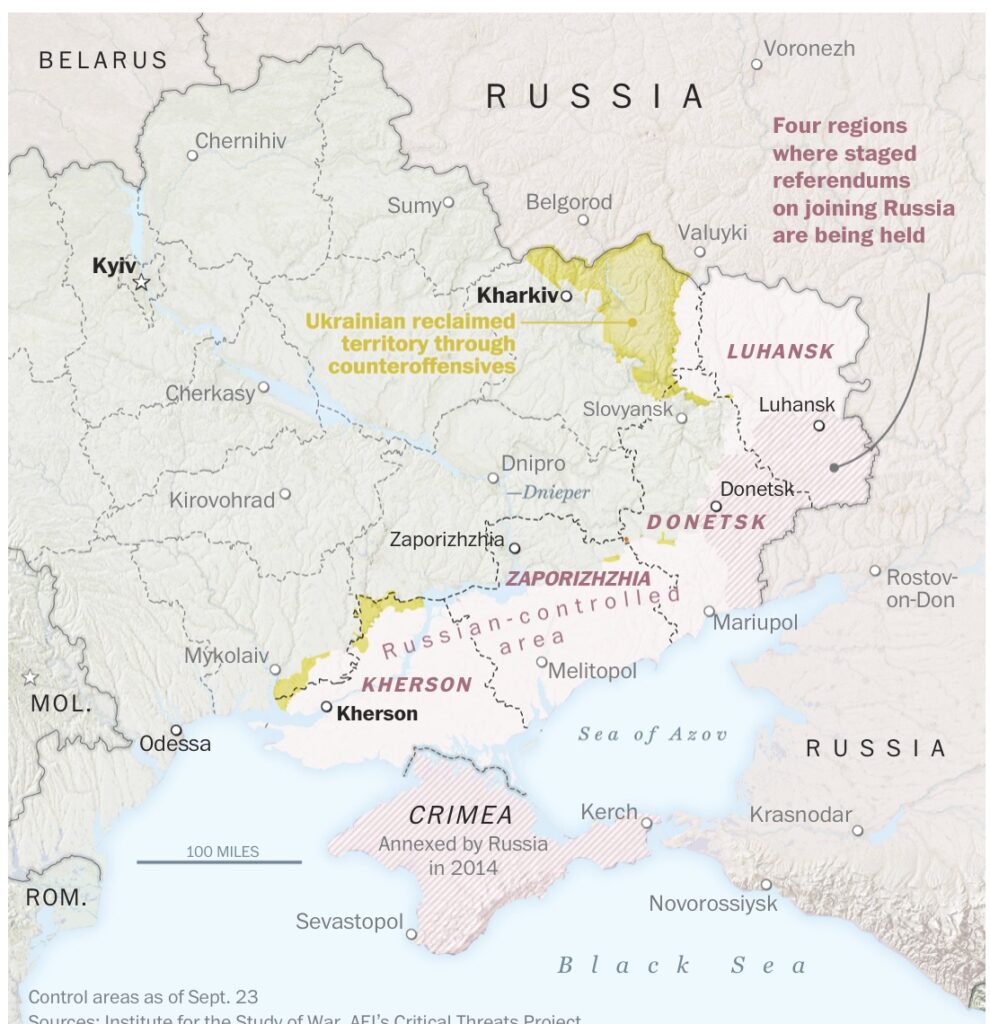 Quite clearly the goal is the annexation of the territory so that attacks on said territory will be defined by the Kremlin as attacks on Russia itself.
All of this is pretty straightforward, but as someone who studies democracy, I always find these kinds of maneuvers to be telling, in that sense that while everyone with a modicum of understanding knows the whole thing is a sham, the authoritarian actor still sees the need to try and get some patina of democratic legitimacy for their otherwise clearly anti-democratic actions. Whether it gives political allies a figleaf to cover the ugliness, a way to lie to domestic audiences that already have been steeped in lies, or to simply convince the gullible, there is a certainly power to be had in at least pretending like there is some level of popular endorsement of what is otherwise obviously a put authoritarian power play.
To wit:
Russian media showed images of people lined up outside voting stations, but Ukrainian officials said that they had either bused in from elsewhere or were soldiers wearing civilian clothing. So-called international observers gave their blessing to the proceedings. One of them, Eliseo Bertolasi from Italy, observed the 2018 general elections in the Donetsk People's Republic, the unrecognized Moscow-supported separatist state in eastern Ukraine.
Dictators love referenda for this purpose and I think that it speaks to the power of real elections and real democracy that authoritarians are constantly trying to steal some of its magic.
If it weren't such a brutal display of power to terrorize a population, the desperation of Putin's military would almost be darkly funny:
Luhova said she spoke to 11 people still living in the Kherson region who told her that they pretend they are not at home, or leave their apartments for extended periods, while the armed groups make their rounds. "People are frightened," Luhova said.

Serhii Nikitenko, a Ukrainian journalist who said he's spoken to three friends over the last two days, said that mobile groups also visit schools, hospitals and other workplaces where officials "can collect a certain number of votes."
Which, I must confess, brings to mind this: In recorded call, Trump pressures Georgia official to 'find' votes to overturn election.
"All I want to do is this: I just want to find 11,780 votes, which is one more than we have," Trump says, according to audio of the call. "There's nothing wrong with saying, you know, that you've recalculated."
Authoritarians don't care about legitimately winning votes. They just want to "find" what they need so as to attempt to falsely legitimize their power.
Legitimacy comes via consent as measured by a free and fair process in the context of real competition and via citizens with basic rights. It simply cannot be coerced, but that has never stopped strongmen from trying.