Want To Re-Elect Barack Obama? Support Donald Trump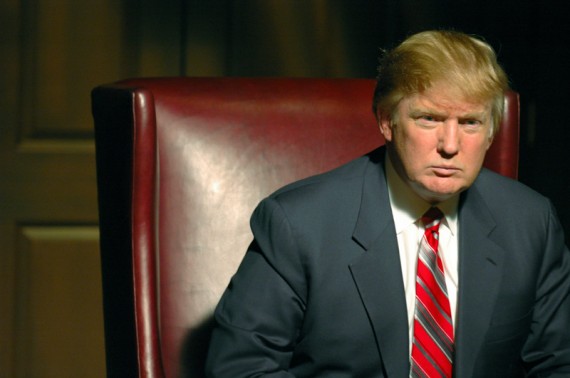 A new Rasmussen poll shows fairly conclusively that Donald Trump would be a massive disaster as a GOP Presidential nominee, unless you're a Democrat:
President Obama leads Donald Trump by 15 percentage points in a hypothetical 2012 match-up, but the president is unable to top the 50% level of support even against an opponent some are deriding as a joke.

The latest Rasmussen Reports national telephone survey finds that the president earns support from 49% of Likely Voters nationwide, while Trump attracts the vote from 34%. Given that choice, 12% would vote for some other candidate, and five percent (5%) are undecided.  (To see survey question wording, click here.)

Only 65% of Republican voters would vote for Trump over Obama. Among voters not affiliated with either major party, 48% prefer Obama, 25% Trump, and 20% would opt for some other candidate.

Regardless of what Republican is matched against the president, Obama earns between 42% and 49% support. Trump doesn't run as well against the president as the top tier of GOP candidates, but he does pick up more support than insider favorites Mitch Daniels and Jon Huntsman and entrepreneur Herman Cain.

Unlike several potential Republican candidates, Trump does not suffer from a lack of name recognition. Instead, he suffers from high unfavorable ratings. Most voters (53%) offer an unfavorable opinion of the reality TV star and businessman, including 29% with a Very Unfavorable view of him. Only 39% offer a favorable assessment, with 10% Very Favorable.
These are Sarah Palin numbers, but if Trump really does have it in his mind to run for President (which I still don't believe), I doubt he'll care about these numbers.