War Powers Act and Illegal Wars
Is the war in Libya illegal?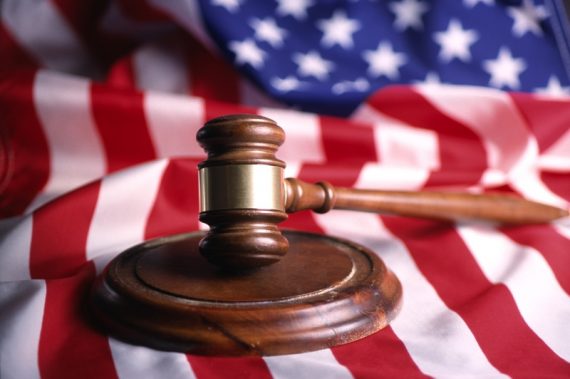 Doug Mataconis' post "Authorization For Libyan War Set To Expire Next Week, Don't Expect Anyone To Do Anything About It" has generated some great discussion, both here and around the blogosphere.
Conor Friedersdorff believes Congress owes us a vote, while Matt Yglesias correctly guesses that Congress will continue its pattern of "show[ing] very little interest in constraining presidential warmaking power." They're both right.
Andrew Sullivan, though, is outraged, declaring, "The war in Libya becomes illegal from now on. And the imperial presidency grows even more powerful."
While one can debate the degree to which the presidency is imperial, it's simply untrue that the war in Libya is illegal in any shape, manner, or form. It's being conducted under the auspices of both the UN Charter and the North Atlantic Treaty, which rather covers it internationally. And, as Doug explains well in his post, presidents have from the earliest days of the Republic exercised the power to send forces into harm's way.
It's been said that the Constitution is an invitation to struggle, especially with respect to foreign policy. That's especially true with respect to the war power, which was ambiguously divided by the Framers. Congress has the sole authority to declare war, raise an army and a navy, fund military training and operations, and confirm senior officers and officials. But the president is the commander-in-chief of our armed forces, with wide discretion in their use.
The War Powers Act seeks to clarify the roles, in Congress' favor. Although, ironically, it does so by initially conceding that the president has a right to send forces into combat without permission–it just imposes a time limit.
The problem is that, not only is the War Powers Act likely unconstitutional in several ways (see Doug's post and this section of the Wikipedia entry for a brief overview) but it actually doesn't force the president to do much of anything. While part of the US Code (Title 50, Chapter 33) it's simply a joint resolution of Congress.
Presumably, Andrew's interpretation is illegality comes from § 1544 and specifically subsection (b):
(b) Termination of use of United States Armed Forces; exceptions; extension period
Within sixty calendar days after a report is submitted or is required to be submitted pursuant to section 1543 (a)(1) of this title, whichever is earlier, the President shall terminate any use of United States Armed Forces with respect to which such report was submitted (or required to be submitted), unless the Congress
(1) has declared war or has enacted a specific authorization for such use of United States Armed Forces,

(3) is physically unable to meet as a result of an armed attack upon the United States. Such sixty-day period shall be extended for not more than an additional thirty days if the President determines and certifies to the Congress in writing that unavoidable military necessity respecting the safety of United States Armed Forces requires the continued use of such armed forces in the course of bringing about a prompt removal of such forces.
Additionally, subsection (c) gives Congress additional authority:
(c) Concurrent resolution for removal by President of United States Armed Forces

Notwithstanding subsection (b) of this section, at any time that United States Armed Forces are engaged in hostilities outside the territory of the United States, its possessions and territories without a declaration of war or specific statutory authorization, such forces shall be removed by the President if the Congress so directs by concurrent resolution.
That seems clear enough!
So, what sanctions exist if the president fails to comply? Well . . . nothing at all. This isn't a criminal statute. The remedy remains what it was before the War Powers Act was passed: Impeachment.
Recall that the War Powers Act was passed in 1973, in direct response to the Vietnam War and a whole host of minor incursions–as well as in the midst of the Watergate scandal. A Democratic Congress passed it over President Nixon's veto.  Presidents have ignored it ever since, deeming it unconstitutional. And, as Doug noted in his post, the courts have declined to rule on disputes over its enforcement, citing the "political question" doctrine.
The point of the Act wasn't so much to constrain the use of force but for Congress to take back some of the power it had allowed to be seized by the president. But we really haven't had a truly controversial, long-term war since Vietnam. The closest exception, ironically, was Iraq–which was entered into with full Congressional authorization.
Like Andrew, I opposed the Libya intervention. I thought it was a bad call on President Obama's part. But the country and Congress seem ambivalent. If Congress wanted, they could pass a resolution demanding that the president bring the troops home. If he refused to comply, they could impeach. Absent that level of outrage, however, it's the commander-in-chief's call. He's up for re-election next November.