Authorization For Libyan War Set To Expire Next Week, Don't Expect Anyone To Do Anything About It
The 60 day deadline for Presidential discretion under the War Powers Act will expire next week. Congress won't do anything about it.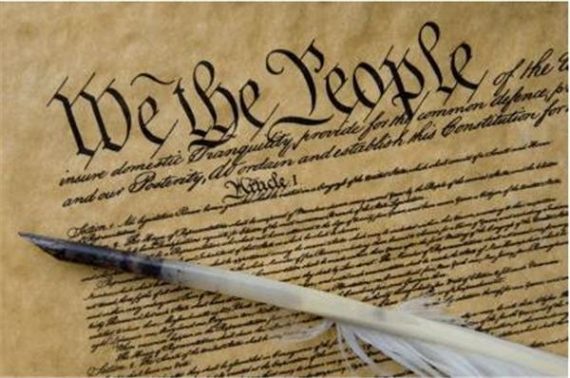 According to the provisions of the War Powers Act, the 60 day authorization that went into effect when President Obama committed American forces to the United Nations/NATO mission in Libya will expire sometime next week. Of course, don't expect Congress to take action of any kind:
The War Powers Resolution of 1973 allows the president to commit U.S. forces for 60 days without the explicit authorization of Congress, with another 30 days allowed for the withdrawal of those forces.

"The constitutional powers of the President as Commander-in-Chief to introduce United States Armed Forces into hostilities, or into situations where imminent involvement in hostilities is clearly indicated by the circumstances, are exercised only pursuant to a declaration of war, a specific statutory authorization, or a national emergency created by attack upon the United States, its territories or possessions, or its armed forces," the law states.

But the administration won't be immediately pressed to follow the law if nobody in Congress intends to enforce it. Both leaders of the Senate Foreign Relations Committee told The Cable on Tuesday that there are no plans for Senate action on the war in Libya — before or after the deadline.

"I'm not hearing from my colleagues that they feel the War Powers situation is currently in play because we're deferring to NATO," committee chairman Sen. John Kerry (D-MA) told The Cable. Kerry had been working on a resolution with Sen. John McCain (R-AZ) but the text was never finalized.

Kerry said there's nothing on the schedule either in his committee, where a resolution based on the War Powers Act would have to originate, or on the Senate floor. "I'm certainly prepared to listen and be responsive," if senators want to debate the war, he said.

Sen. Richard Lugar (R-IN), the committee's ranking Republican, told The Cable he also doesn't see any action on the horizon, but he called on the Senate to start conducting oversight of the war and demanding more details from the Obama administration.

"I'm one who believes that there does need to accountability, if not a declaration of war under the War Powers Act, at least some specific resolution that would give authority," Lugar said. "But even absent that, some definition from the president of what our plan is, what our metrics would be, and by this time what the costs have been, quite apart from the estimate of what they will be."

Asked if the president is legally required to begin ending U.S. military involvement when the 60-day window closes, Lugar said it's a possibility.

"That is certainly one strong interpretation of this. I'll examine that when we come to it," he said. "The War Powers Act has been argued through several administrations as to whether the president feels bound by it or not."
Lindsey Graham is apparently surprised that none of his colleagues are pressing the issue, but he also doesn't seem to care very much:
"I'm surprised that no one's pushed that issue harder," said Graham. "I'm comfortable with the president's authority, quite frankly, but from a War Powers perspective, it's probably something that you want to consider."
None of this Congressional abdication should be surprising. As I noted back when the Libya mission started, it has a history as old as the Republic itself:
what the Constitution says about war powers at this point is largely irrelevant, what matters is nearly 200 years of tradition and history, during which Presidential authority to engage in military action without getting direct Congressional approval has gradually, but incessantly, expanded. It started in 1801 when Thomas Jefferson essentially declared war on the Barbary States (located, ironically enough, in what we now call Libya) for their piracy against American military and merchant vessels. In that instance, Jefferson did inform Congress of his actions, and they did issue what some might call an authorization for the use of force against the pirates. Later, in the 20th Century, Presidents sent forces of various sizes of Latin American nations such as Nicaragua to put down rebellions or maintain control. Then, once the Cold War started, the instances of unilateral action by the President increased exponentially, starting with the Korean War, a three-year long engagement that was never directly authorized by the United States Congress. And, of course, its worth noting that the bloodiest conflict in American history was an undeclared war.

There are plenty of reasons to be concerned about the fact that we've strayed so far from the intended separation of powers when it comes to the power to make war. However, we are not just talking about a situation where President's have grabbed power. This has been a willful abdication by a Congress that doesn't want to get its hands dirty in the foreign policy arena, and doesn't want to take responsibility for the decisions that they should be making in that area. They ought to be ashamed of themselves.
So, there's no hope that Congress will act, now or ever, to reign in Presidential war powers. What about the Courts? In response to Congressional inaction in the face of the impending expiration date, Hot Air's Allahpundit expresses this hope:
Someone, be it the ACLU, a peace group, or maybe even Rand Paul, is going to file suit if we pass the 60-day deadline without congressional authorization. So there's the silver lining in this dubious executive move: At last, the War Powers Act will be tested in court.
Don't count on it. From the beginning, the Federal Courts have refused to get in the middle of what they see as an argument between the Legislative and Executive Branches over the scope of a power that the two of them share equally:
The first legal challenge to noncompliance with the resolution, Crockett v. Reagan (1982), was filed by eleven members of Congress who contended that President Ronald Reagan's decision to send military advisers to El Salvador must be reported to Congress. A district court ruled that Congress, not the court, must resolve the question of whether U.S. forces in El Salvador were involved in a hostile or potentially hostile situation. The Supreme Court declined consideration of a later appeal. In Lowry v. Reagan (1987), the courts refused to decide whether President Reagan had failed to comply with the War Powers Resolution when he dispatched naval forces to the Persian Gulf. A suit was brought by 110 members of Congress, arguing that sending forces close to the Iran-Iraq war zone required congressional approval. The district court held that it was a political dispute to be dismissed "as a prudential matter under the political question doctrine."

(…)

Forty-five Democratic members of Congress sought a judicial order enjoining the president from offensive military operations in connection with Operation Desert Shield unless he consulted with and obtained an authorization from Congress. However, a federal district court denied the injunction, holding that the controversy was not ripe for judicial resolution because a majority of Congress had not sought relief and the executive branch had not shown sufficient commitment to a definitive course of action ( Dellums v. Bush, 1990). On the same day, another federal judge issued a decision in Ange v. Bush (1990), holding that the courts could not decide whether President Bush needed congressional permission to go to war because it was a political question.
We can expect that any lawsuit that might be filed regarding the U.S. commitments in Libya would suffer the same fate. My point from March remains in force. Congress has ceded authority over foreign policy and war making to the President and, unless it actually has the courage to try to reassert its own Constitutional authority we can expect that the War Powers Act, which may or may not even be Constitutionality, will remain as worthless as the paper it is printed on.