Weak Parties With Strong Partisanship
More on an ongoing saga.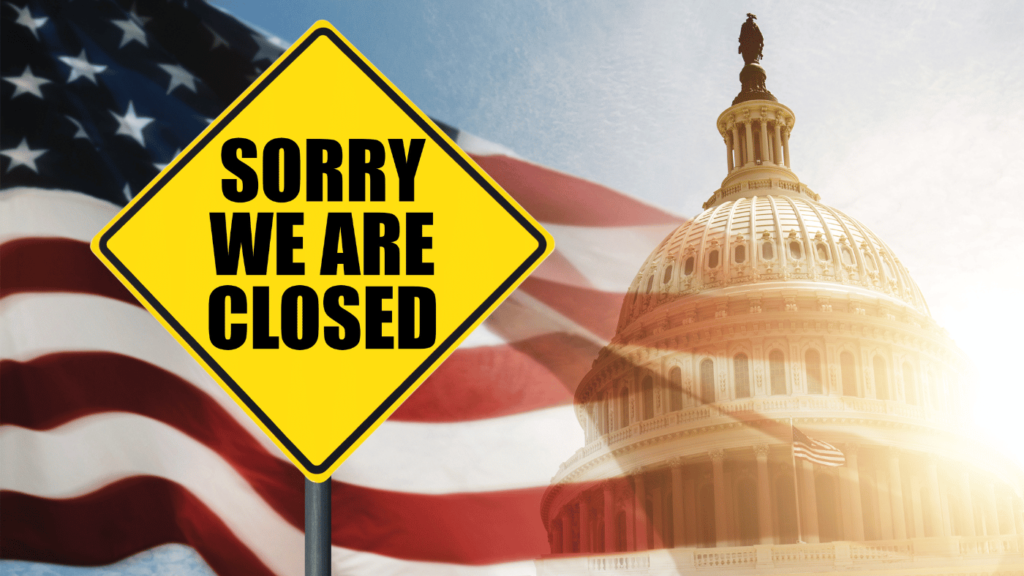 In the comments section of yesterday's post "Government Shutdown Looms With No Deal in Sight," I repeatedly asserted that thinking of the "Republican Party," or even its House caucus, as a single thing was a mistake. Here's a more detailed illustration of what I mean:
POLITICO Playbook ("Why Congress could sleepwalk into a shutdown"):
We're one week out from the government again running out of money and it's not looking pretty. No one wants a shutdown before Thanksgiving, but no one can tell you right now how this will all end.

This morning, we thought we'd break down what we DO know — or what we can pretty easily surmise based on the state of play.

1. There are growing pains in the speaker's office. New House Speaker MIKE JOHNSON is having a hard time getting up to speed on the worst job in Washington. Despite vowing to move appropriations bills, he's had to pull not one but two funding measures from the floor amid GOP infighting. (Sound familiar?)

While he wants to avoid a shutdown, we're told by senior Republicans that he's struggling to decide what he wants a continuing resolution to look like. If he passes a "clean" CR without partisan provisions, he lets down the GOP base and conservatives. But if he demands concessions and embraces a showdown, he could undercut his majority-makers.

Johnson, we're told, is still trying to win support for this "ladder CR" idea. His most recent pitch is to tell skeptical members that he's not talking about a bunch of deadlines — just two: passing one tranche of appropriations bills into January and the second into February or so.

It's unclear that the argument will work in his chamber. And Democrats in the Senate flat out hate it. "That's the craziest, stupidest thing I've ever heard of," Senate Appropriations Chair PATTY MURRAY (D-Wash.) said.

2. The Senate isn't waiting any longer With Johnson still mulling his options, Senate Majority Leader CHUCK SCHUMER has filed cloture on a shell bill that will eventually be the vehicle for moving a continuing resolution. Yesterday, Sen. BEN CARDIN (D-Md.) said Democrats want a clean CR that expires before Christmas, a pre-holiday deadline conservatives will loathe.

That timeline, we're told, is still fluid. Schumer also hasn't decided whether he'll try to add the White House's $106 billion national security supplemental to the CR to make a point — though if he does, it wouldn't pass. Which leads us to…

3. The White House supplemental request is out of the picture — at least for this round. While talks have ratcheted up between Senate Republicans and Democrats over a possible compromise linking Ukraine funding and a border security package — a strategy Johnson has said he's open to — neither side appears anywhere close to a deal.

4. Israel aid is probably stalled for now — or is it? House Republicans' $14 billion assistance package for Israel was always DOA in the Senate — not necessarily because it wasn't tied to Ukraine money as the White House wanted, but because it cut Democratic plans to hire more IRS agents.

But what happens if Republicans agree to strip out the pay-for, then add Israel assistance to a clean CR?

That's one interesting idea being discussed among House GOP leaders, we're told. If Republicans are going to have to swallow a clean CR, the thinking goes, they might as well notch a win on something else.

After all, with Ukraine money now being solidly linked to what's shaping up to be a long, drawn-out negotiation over border policy, why not let the Israel money move in the meantime?

One problem: The White House firmly opposes moving Israel assistance without Ukraine money, as we reported yesterday. Some Republicans, however, insist the administration is bluffing. The big question is, however, if Johnson's own rank-and-file will view such a move as a win — or just another CR cave.
Speaker Johnson is a leader in name only and, because he's a relative unknown, I don't have any real sense of what his game is here. But I do think that he and the overwhelming number (I'd put it at 95% or higher) of House Republicans understand that a shutdown during the holidays would be a bad look and would be happy to have a "clean CR" and/or an addendum to fund Israel. But the fact of the matter is that they're not in a position to get there.
This isn't a special pleading for my erstwhile party. I think the voters should punish Republicans for this repeated conduct. Even if the true "MAGA wing" were only 10 percent of the party—and I think it's probably closer to a third—their ability to control the agenda effectively makes it their party now.
What I'm saying here is pretty much the same thing I was saying when Democrats were getting frustrated with President Biden, Speaker Pelosi, and Leader Schumer for being unable to pass all the things they promised in the 2020 campaign despite having "control" of all the elected parts of the federal government. Because Joe Manchin and Kyrsten Sinema's votes were necessary to get anything done, they effectively represented the leftward limit of what was possible. That was simultaneously frustrating for Democratic voters and the reality of the situation.
In a normal Congress, Johnson would tell the MAGA extremists to piss off and cut a deal with the right-most members of the House Democratic caucus to pass a CR. Indeed, McCarthy would have done that months ago and passed a whole damn budget.
But the MAGA wing only relented in allowing McCarthy to become Speaker if he agreed to being handcuffed to a set of rules that allowed any one Member to call for a vote of no confidence at any time. When McCarthy finally decided that he simply had no choice but to work with Democrats to keep the government open, the MAGA crazies ousted him.
Johnson is bound by the same constraints and, while I get the sense that he's more practical than the bomb-throwers, he's part of the broader MAGA wing. I don't think he has it in him to cross the crazies and cut a deal.
This is unprecedented, at least in modern American history. And, again, given the binary nature of our system, Republicans have to be punished and forced to reform. Alas, to beat a familiar drum here, the way we elect our political leaders—most especially in the House—makes this incredibly difficult. The folks who put the nuts in office are quite happy with the nuttiness.
Several years back, the Marquette political scientist Julia Azari coined the phrase "weak parties but strong partisanship" to describe this situation.
The defining characteristic of our moment is that parties are weak while partisanship is strong. What we've known about party organizations has long indicated that they are weak, with little to hold over candidates or officeholders.

Theories of parties that move away from the formal structures of the RNC and DNC, emphasizing networks of policy demanders instead, seemed to give parties as organizations a reprieve. But 2016 showed the weakness of the networks approach. This idea suggests that officeholders and the various interest groups that constitute parties — labor, environmentalists, the National Rifle Association, etc. — coordinate to narrow the field to a few choices.

In 2016, we learned the weaknesses of the network method of controlling party politics: Voters do not have to listen to elite signals. Elites do not have to listen to each other's signals. Parties have been stripped (in part by their own actions) of their ability to coordinate and bargain. As I noted back in May, bargaining breaks down when no one has anything that anyone else wants.

The Democratic process went more like we expected — but not entirely. Bernie Sanders's candidacy and its success showed that the coordination process is weak there too. There was nothing particularly wrong with what happened this year — the contest was largely substantive, and Sanders was an unexpected but in many ways conventional candidate. But what happens when there's not a potential candidate like Clinton — famous and powerful? A crowded, uncoordinated field could easily open things up to an inexperienced, unvetted, or extreme candidate.

But while parties as organizations are weak, parties as ideas —partisanship — is strong. This is what studies of Congress — which document the increasing gap between Republican and Democratic votes — are telling us. This is what obstructionist politics tells us. Polarized presidential approval, the Republicans lining up behind Trump — all of this is telling us that party identification matters to people. A lot. And much of these partisan feelings manifest in a negative way, with distrust and dislike for the other side.

This combination is fairly unique in American politics; the only other time it was obtained was in the early republic, when the different sides were clearly opposed and the modern party system had yet to form. And, I submit, it is a particularly dangerous combination — parties can't control whom they nominate. But their adherents — elites and ordinary voters alike — are prepared to support them.

Strong partisanship with weak parties makes for a couple of fairly serious problems for a democracy. The destabilization of institutions, for one. It's hard for institutions — elected ones like Congress, the presidency, or state governments — to have legitimacy when partisan motives are constantly suspect. This is also true for other kinds of institutions, like courts and, as we've seen most recently, law enforcement agencies like the FBI. Citizens view much of what these institutions do through a partisan lens.

Suspicion of institutions doesn't just undermine courts or Congress — it also undermines party politics as a whole. Party politics is really important for democracy; most political scientists still share E.E. Schattschneider's observation that democracy is "unthinkable" without parties to do the work of campaigning, to organize stable coalitions, and to help citizens make sense of political choices.
She wrote that just before Donald Trump's election. Things are almost certainly much worse now.