What If We Treated Foreign Languages Like Sports?
If kids practiced French two hours a day . . .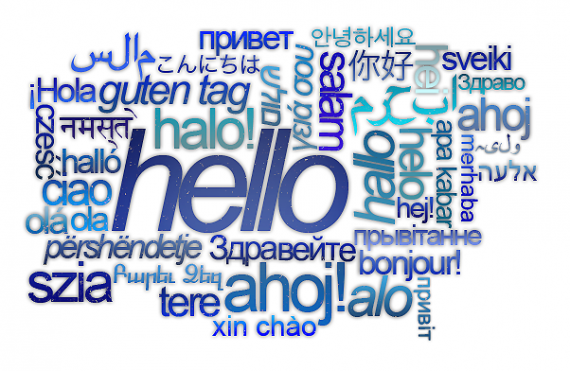 Ta-Nehesi Coates has spent two years studying French but learned in a recent trip to Paris that he's not all that comfortable with the language. He's had an epiphany:
What if we treated foreign language in America the way we treat sports. It is not unusual to see kids in high school spending two hours after school, every day, in football or basketball practice. In some private schools, sports are required. If I spoke French well and could get that type of time with a group of kids in Baltimore, threw on some competitions for elocution or writing, and topped it off with a trip to France every year, I could make some soldiers.
To what end?
TNC is a highly intelligent fellow who's risen to great heights in his profession at a relatively young age. It's taken him 37 years for it to matter in the least that he's not fluent in French. This posed a mild inconvenience for him–maybe–on a very short trip to France. He's unlikely to take another any time soon. Presumably, the average Baltimore youth is even less likely to need to be proficient in French than our man Coates.
Now, it's true that one can go a long way without being able to throw a spiral, hit a curveball, or sink a 20-foot jumper. But investing the time to get decent in sports comes with the immediate gratification of being able to play sports. For their trouble, the kids get some exercise, have some fun, build character, learn teamwork, and all the other things that come from the effort. There's just not the same return in joining the French Club.
Furthermore, aside from whatever residual brain-building that language acquisition at an early age yields, the fact of the matter is that language skills are ridiculously perishable. By dint of my father being in Vietnam with my German-born mother and I living in Germany at that point in my life, I learned German before I learned English. Or, so I'm told. I forgot all of that German by the time I went back to visit again at age 6. And I forgot whatever I learned then by the time we returned, this time for a 3-year tour courtesy the US Army, four years later. I took German in elementary school and junior high, again in college, and then lived there for another three years (with a six month detour to sunny Southwest Asia) in my 20s. I learned enough to pass the Graduate School Foreign Language Exam required to certify reading proficiency for my doctoral program. After all that, I'd be just as uncomfortable thrust back into conversational German as TNC was in Paris. I've retained some reading proficiency and would presumably pick up conversational skills after awhile if thrown back into the fire; but I just don't have occasion or reason to practice German.