What Republicans Want Isn't What they Get
Our two-party system distorts the representativeness of our politics.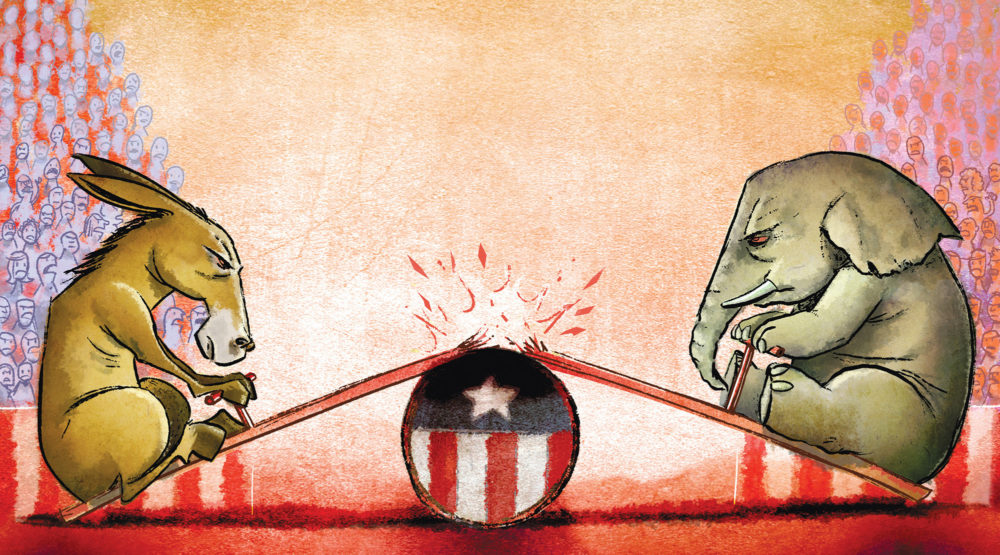 Over the weekend, Kevin Drum, who has been battling cancer for years, retired from blogging professionally for Mother Jones and returned to blogging for free. I wish him well in both his health and his new venture.
In yesterday afternoon's post "Here's What Republicans Do and Don't Support," he dug into the data from a new Vox/Data for Progress and produced this graphic: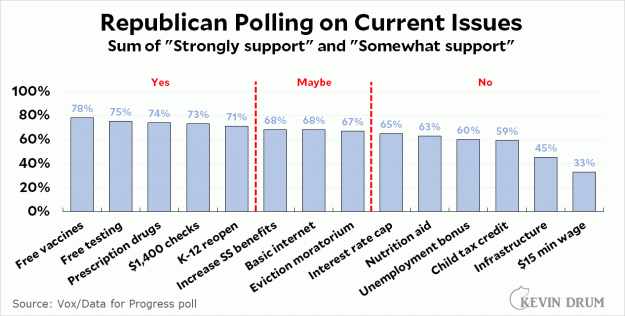 He observes, correctly I believe, "If these issues become live, the right-wing media machine will be able to knock 15-20 points off any of them if they choose to." This explains why he put issues with more than 2/3 support into the "Maybe" category. Beyond that, Drum offers some interesting analysis about why Republicans support some social programs and not others that I object to mostly at the margins.
Regardless, his chart reinforces a point I've been trying to make for awhile now: those who self-identify as "Republicans" are far more diverse than their representation in national politics would indicate. Supermajorities of people who think of themselves as "Republican" —and therefore likely voted to re-elect Donald Trump and sent to Congress people who pretended the election was stolen—support issues being championed by President Biden and his slim majorities in Congress and yet are vehemently opposed by those officials they elected.
It's not that these people are too stupid or venal to understand that they're being poorly served, although there's surely some of that. Rather, it's that two polarized parties are a poor vehicle for representing the will of 330 million people with complicated interests and belief systems.