What's So Great About A "Cashless Economy?"
Electronic payments are convenient but sometimes there's nothing better than money in your pocket.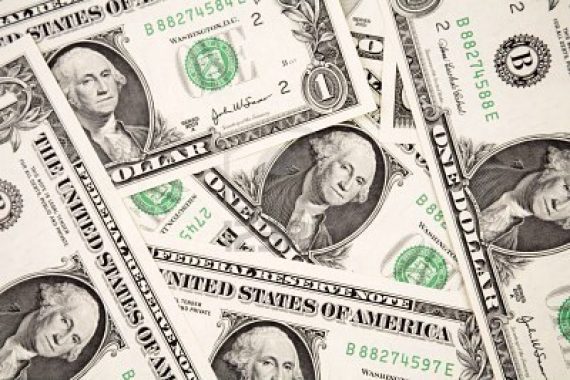 Megan McArdle explores how the rise of electronic payment systems could end up hurting the lowest end of society:
My neighborhood is a focal point for homeless-services organizations, which means that on any fine day, there will be homeless people sitting on the grassy areas. None of them are panhandlers. But yesterday, as I passed a group of homeless people, I realized that I wouldn't be able to give them money even if they asked for it, because I didn't have any cash. I almost never have any cash anymore. It used to be necessary for food trucks and taxis and so forth, but now they all take credit cards. Now we mostly just need cash to tip the occasional delivery person, and I leave that cash at home, in my husband's wallet.

Which makes me wonder what Square Inc., and the rise of similar digital-payment systems, means for panhandling and busking. In some ways, digital payments have made it easier to help people in need — my Facebook feed is filled with appeals to bring meals to new mothers and people with illness in the family, donate to people who have fallen on financial difficulties, and fund various sorts of projects, and often I do help. But panhandlers rely on casual charity. Sure, there are people who organize what they give: McDonald's gift certificates, or a certain amount to each person. There are also those who don't give anything, instead donating to groups such as So Others Might Eat.

But most of us, whether we give to homeless-oriented charities or not, are not so organized. We sometimes give whatever small bills or change we happen to have in our pockets; if we don't have money, we don't give.

More and more people are like me, however: They don't have it in their pockets in the first place. In theory, they might transfer the money they aren't giving out to a charity instead, but I doubt it. Most people probably have the money they give to panhandlers in a completely different mental basket from their tax-deductible charitable donations; they won't amp up the one just because they've stopped the other entirely.
Reality, of course, is that many street panhandlers end up spending whatever cash they get in less than ideal ways such as buying alcohol or illegal drugs. Nonetheless, McArdle raises a point about electronic payments and the decline in the use of cash that go far beyond how it might impact the homeless. There are any number of small transactions that people engage in on a regular basis that involve the use of small amounts of cash or change. Whether it's buying Girl Scout cookies or throwing loose change into the Salvation Army kettle during the holidays, there are numerous things we do on a daily basis that would be a lot more difficult, or at least more expensive or one or both parties, if electronic payments were the primary medium of change. Some areas of the economy will be able to adapt to electronic payments, of course, but others will find it far more difficult, and it will be doubly difficult for individuals on the lower end of the economic spectrum who don't have bank accounts and rely on cash and money orders to pay their bills. How they'll manage in a world of electronic payments is a question that nobody has found a good answer to yet.
There are other advantages to cash that don't translate well to the electronic world, of course For one thing, you can still use cash when the power goes out or access to the Internet is down or unavailable. For another, cash payments provide a level of anonymity that is sorely missing in our increasingly interconnected world. There's something to be said for that kind of world, and that anonymity may end up being the reason why whenever really find ourselves in a "cashless economy," at least not anytime in the near future.