White-Collar Quarantine
Everything is easier with money.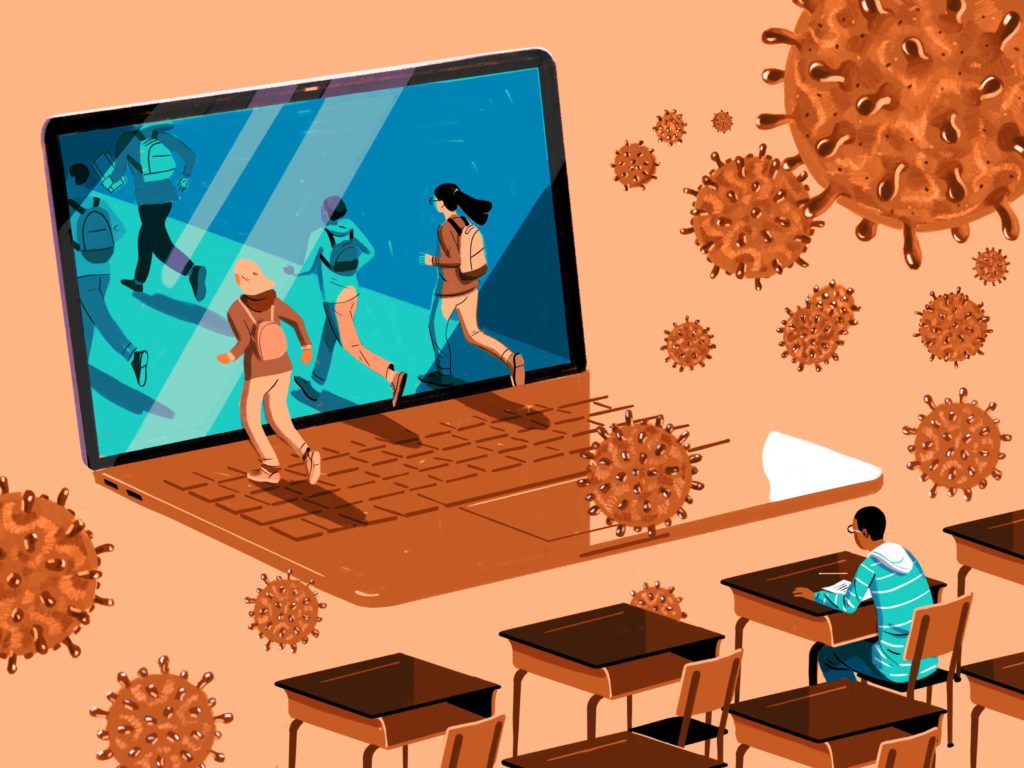 In my March 19 post "The Inequality of Coronavirus," written on my first day of telecommuting to help contain the disease, I observed,
[W]e're extremely fortunate to not only be able to telecommute but continue to receive our full pay and rather generous health benefits. And my uniformed military colleagues and students have better benefits, still.

For us, then, we can go about our daily activities with comparatively little worry. Sure, we need to protect ourselves and family from the disease. And we have a responsibility to social distance for the sake of the less fortunate and the stability of the healthcare system. That all stinks. But we're not worried about losing our jobs, much less paying for testing and care should we become symptomatic.
A recent NYT feature ("'White-Collar Quarantine' Over Virus Spotlights Class Divide") amplified that point:
In some respects, the pandemic is an equalizer: It can afflict princes and paupers alike, and no one who hopes to stay healthy is exempt from the strictures of social distancing. But the American response to the virus is laying bare class divides that are often camouflaged — in access to health care, child care, education, living space, even internet bandwidth.

In New York, well-off city dwellers have abandoned cramped apartments for spacious second homes. In Texas, the rich are shelling out hundreds of thousands of dollars to build safe rooms and bunkers.

And across the country, there is a creeping consciousness that despite talk of national unity, not everyone is equal in times of emergency.
"This is a white-collar quarantine," said Howard Barbanel, a Miami-based entrepreneur who owns a wine company. "Average working people are bagging and delivering goods, driving trucks, working for local government."

[…]

Still, a kind of pandemic caste system is rapidly developing: the rich holed up in vacation properties; the middle class marooned at home with restless children; the working class on the front lines of the economy, stretched to the limit by the demands of work and parenting, if there is even work to be had.
The piece goes into great details on the inequalities of balancing sudden childcare demands with a job where you don't get paid—and, indeed, get fired—if you don't show up, and the like.
The fact that a handful of the ultra-rich have the option to ride it out in a fancy vacation home at the beach has captured a lot of attention of late and, while I understand that this can strain the local communities, it really seems like a distraction. It's really a boutique issue not worth the coverage it's getting.
Another issue highlighted by the piece is that far too many kids don't have broadband access at home, which is a problem now that so many school districts have shifted to online instruction. A WaPo report ("'It shouldn't take a pandemic': Coronavirus exposes Internet inequality among U.S. students as schools close their doors") from earlier in the month does a more thorough job.
The burden often falls heavily on younger students, who may struggle to complete their classwork even during a normal school week because of technological and economic barriers. But the disruptions wrought by the novel coronavirus threaten to exacerbate those digital woes, raising the question of whether the U.S. government and the telecom industry should have done more to cure the country's digital divide — well before a pandemic gripped the nation.

"With coronavirus, we're about to expose just how challenging our digital divide is, and just how unequal access to broadband is," said Jessica Rosenworcel, a Democrat on the Federal Communications Commission. "We're going to have a reckoning."
Ironically, a lot of school districts have decided that giving everyone equally shitty instruction is better than giving those with access the best and leaving those without it behind.
Many of the roughly 136,500 students in Prince George's County, Md., likely have some way to get online at home. But local officials last week said they still came to the conclusion they couldn't ensure all of them did — so the district couldn't shift classes fully to the Web starting Monday, when state schools close for the next two weeks. Instead, district educators have put together packets of instructional materials.

"We could not guarantee a family in Baden, Maryland, had access. Nor could I guarantee a family in District Heights, Maryland, that may be eligible for free and reduced meals, had access to technology and the Internet," said Christian Rhodes, the chief of staff for Prince George's County Public Schools. "That led to our decision."
We've done the same thing in Virginia. Even though Fairfax County is the second most affluent in the entire country (trailing only neighboring Loudoun County), the schools decided to take a hiatus from instruction to burn up unused snow days and then send out packets.
As I've noted before, broadband access is really the least of our problems with educational access. The whole system of funding schools with local property taxes is unconscionable.