'White House' Frustrated Over Pentagon's Korea Options
The military options thus far presented for dealing with the DPRK have not been satisfying.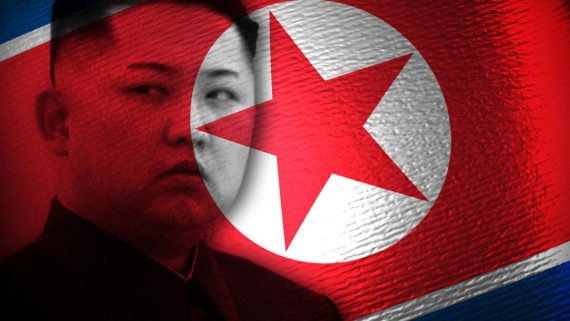 The military options thus far presented for dealing with North Korea have not been satisfying.
WaPo ("White House Wants Pentagon to Offer More Options on North Korea"):
The White House has grown frustrated in recent weeks by what it considers the Pentagon's reluctance to provide President Trump with options for a military strike against North Korea, according to officials, the latest sign of a deepening split in the administration over how to confront the nuclear-armed regime of Kim Jong-un.

The national security adviser, Lt. Gen. H. R. McMaster, believes that for Mr. Trump's warnings to North Korea to be credible, the United States must have well-developed military plans, according to those officials.

But the Pentagon, they say, is worried that the White House is moving too hastily toward military action on the Korean Peninsula that could escalate catastrophically. Giving the president too many options, the officials said, could increase the odds that he will act.

The tensions bubbled to the surface this week with the disclosure that the White House had abandoned plans to nominate a prominent Korea expert, Victor D. Cha, as ambassador to South Korea. Mr. Cha suggested that he was sidelined because he warned administration officials against a "preventive" military strike, which, he later wrote, could spiral "into a war that would likely kill tens, if not hundreds, of thousands of Americans."

But the divisions go back months, officials said. When North Korea tested an intercontinental ballistic missile in July that experts concluded was capable of reaching the West Coast of the United States, the National Security Council convened a conference call that included Secretary of Defense Jim Mattis and Secretary of State Rex W. Tillerson.

After General McMaster left the room, Mr. Mattis and Mr. Tillerson continued to speak, not realizing that other participants were still on the line. The officials familiar with the matter overheard them complaining about a series of meetings that the National Security Council had set up to consider options for North Korea — signs, Mr. Tillerson said, that it was becoming overly aggressive.

For now, the frustration at the White House appears to be limited to senior officials rather than Mr. Trump himself. But the president has shown impatience with his military leaders on other issues, notably the debate over whether to deploy additional American troops to Afghanistan.
This is an incredibly vague report. As I've often noted, the White House is a building; it has no policies or feelings. It is not clear who, other than perhaps McMaster, is voicing frustrations over the Korea options. Given what we know of him, we'd expect Trump himself to be frustrated but the report claims this is not  the case.
I've often remarked on one of the major problems with our political structure and culture is that it tends to lead to amateurs being in charge. The presidency is an incredibly difficult job, having responsibility for an enormous range of issues, and yet we tend to fill it with people woefully unprepared for it. Arguably, only two presidents in my lifetime–Richard Nixon and George H.W. Bush—came to office with anything close to the right preparation for it. And, while they tend to staff their cabinet with reasonably competent and experienced people, they're seldom anything like subject matter experts.
It's not surprising, then, that new administrations are often frustrated by how poor their options are for dealing with a wide variety of problems. While my misapprehensions about Trump's qualifications and temperament are well documented, he's hardly the first to think that longstanding issues—the Arab-Israeli crisis, the Afghanistan conflict, nuclear proliferation, etc.—can easily be fixed if only the president were smart, diligent, tough, or courageous enough.
While I'm by no means a Korea expert, all of the Korea experts I have read are unanimous as to the lack of good options. If we could have solved it by military force, we'd have solved it during the George W. Bush administration, which had the DPRK in its "Axis of Evil" and was in the mood for action after 9/11. Further, as the story hints, the Pentagon has a propensity for shading its options to entice civilian leadership to choose their preferred option.