White House Looking For Replacements For Controversial Federal Reserve Nominees
The White House appears to be preparing for the worst when it comes to the nominations of Herman Cain and Stephen Moore to the Federal Reserve Board.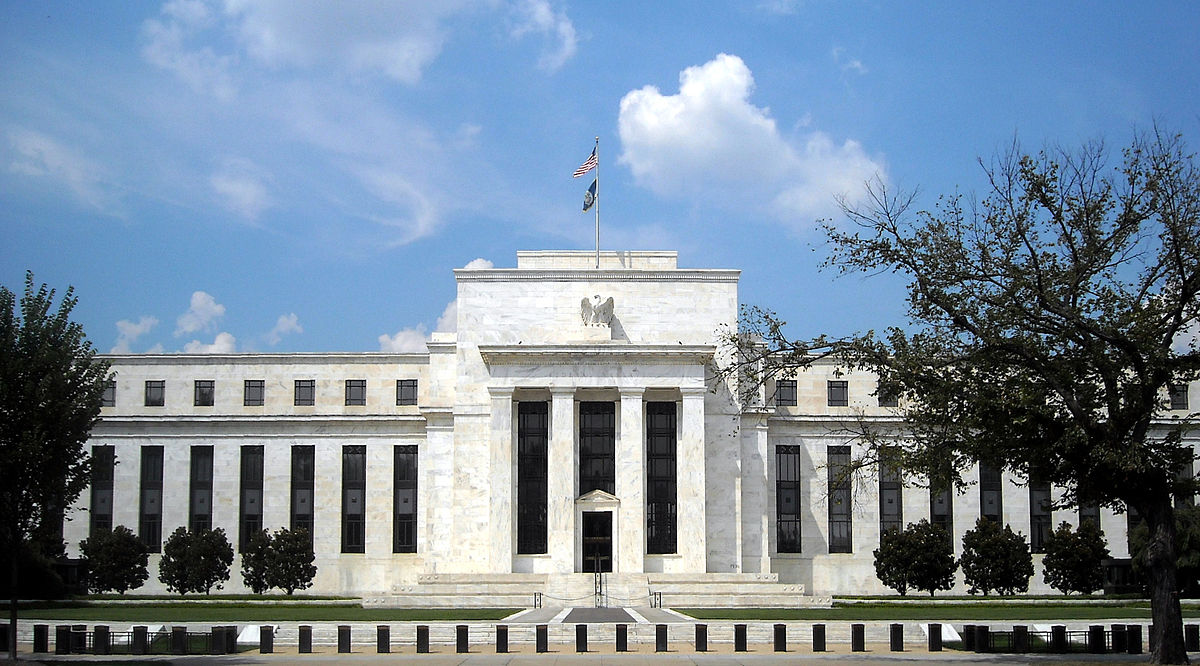 The White House is reportedly looking for a way out of the political trouble it finds itself in with respect to two nominees to the Federal Reserve Board that even many Republican Senators are saying are a bridge too far:
The White House is interviewing candidates to potentially replace Herman Cain and Stephen Moore as Donald Trump's picks for the Federal Reserve Board, the president's top economic adviser said.

Cain, the former pizza company executive who ran for the 2012 Republican presidential nomination, must decide for himself whether to withdraw from consideration for a Fed job, Larry Kudlow said Tuesday at the White House.

"At the end of the day, it will probably be up to Herman Cain if he wants to stay in that process or not," Kudlow told reporters. "As far as we are concerned he is still in the process and it is proceeding."

Asked whether the White House is interviewing anyone to potentially replace Cain and Moore, Kudlow said, "We are talking to a number of candidates. We always do." Politico earlier reported that other candidates were being interviewed.

Cain said in a video posted on Facebook earlier this month that he faced a "cumbersome" vetting process for the Fed seat, suggesting he may be considering withdrawing. His campaign for the 2012 GOP presidential nomination ended in 2011 after he was accused of sexual harassment when he led the National Restaurant Association in the 1990s and of infidelity.

Republican senators have signaled there isn't enough support to confirm Cain for the job. Trump has privately said he knows Cain would have trouble getting confirmed but wants to wait for the FBI to finish its background check before he makes his decision on whether to formally nominate him, people familiar with the matter have said.

Asked last week whether Cain's nomination was "safe," Trump told reporters: "Herman will make that determination."
Confirming both of these nominees would seem to be a matter of course for a Republican-controlled Senate where Presidential nominees now need only a simple majority to be confirmed rather than facing the prospect of having to overcome a sixty-vote cloture motion. However, the nominations of both Cain and Moore have run into early problems even among Republican Senators that could imperil both candidacies.
In Cain's case, the problems relate both to the allegations of sexual misconduct that arose during the 2020 campaign and the fact that there are serious concerns about his qualifications for the job in question, which appear to be limited to say the very least. As for Stephen Moore, in addition to the litany of reasons that argue against Moore's nomination that Steven Taylor makes note of in a recent blog post, he also faces problems with the Internal Revenue Service related to payments to his ex-wife which he contends were for child support.
At the moment it appears that Cain's nomination is the one that is most imperiled. At least four Republicans have come out against it, which would appear to be enough on its own to sink the nomination unless some Democrats come around to support Cain, which seems unlikely at this point. Moore's nomination seems somewhat more secure but the controversies surrounding him appear to be mounting and that is causing the White House to start to look elsewhere for a potential replacement nominee. The fact that they are even starting that process strongly suggests that we'll see one or both nominations withdrawn before we even get to the hearings stage.