White House Releases Photo Of Obama Shooting Skeet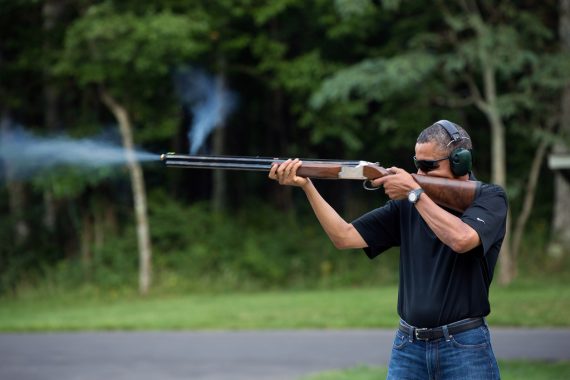 So, this happened:
The White House, succumbing to skeptics, releases a photo Saturday of President Barack Obama skeet shooting.

The president told The New Republic in a recent interview that he goes skeet shooting "all the time." Doubters of the claim quickly asked for photos, a request the White House denied earlier this week.

The image released Saturday proves he did in fact shoot skeet. Official photographer Pete Souza snapped this shot at Camp David on Aug. 4, 2012.

But it may do little to squelch the questions about exactly how often.
Indeed, I'm sure we'll see the rise of the Skeet Truthers by the end of the weekend.