White House Warned of Pandemic in September?
President Trump has made plenty of mistakes handling this crisis. Let's not invent dubious ones.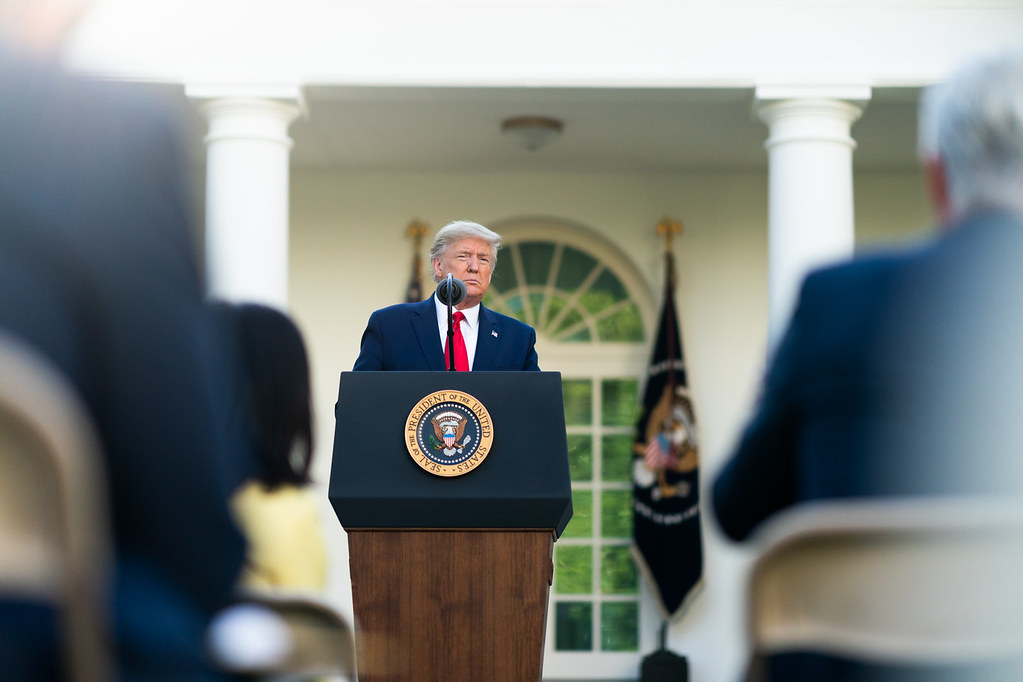 I saw the following in my Twitter feed this morning:
That's a devastating charge and one that I was entirely predisposed to believe, given how poorly President Trump has managed this crisis. Seeking more information, I clicked through to the story by NYT reporter Jim Tankersly titled "White House Economists Warned in 2019 a Pandemic Could Devastate America" with the subhead "A study published last fall went unheeded. One of its authors now says economic shutdowns to fight the coronavirus could last up to eight months."
White House economists published a study last September that warned a pandemic disease could kill a half million Americans and devastate the economy.

It went unheeded inside the administration.

In late February and early March, as the coronavirus pandemic began to spread from China to the rest of the world, President Trump's top economic advisers played down the threat the virus posed to the U.S. economy and public health.

"I don't think corona is as big a threat as people make it out to be," the acting chairman of the Council of Economic Advisers, Tomas Philipson, told reporters during a Feb. 18 briefing, on the same day that more than a dozen American cruise ship passengers who had contracted the virus were evacuated home. Public health threats did not typically hurt the economy, Mr. Philipson said. He suggested the virus would not be nearly as bad as a normal flu season.

The 2019 study warned otherwise — specifically urging Americans not to conflate the risks of a typical flu and a pandemic. The existence of that warning undermines administration officials' contentions in recent weeks that no one could have seen the virus damaging the economy as it has. The study was requested by the National Security Council, according to two people familiar with the matter.
While my natural inclination, given my disdain for this President's handling of the crisis, was to believe it, I nonetheless clicked through to the report in question. I was puzzled by the title: "Mitigating the Impact of Pandemic Influenza through Vaccine Innovation." That's a rather tame framing of a report warning that half a million Americans could die in a pandemic.
So, I read the Executive Summary to find the unheeded warning. I didn't find it.
The opening paragraph frames the report nicely:
This report estimates the potentially large health and economic losses in the United States associated with influenza pandemics and discusses why the most commonly used vaccine production technologies are unlikely to mitigate these losses. We estimate the value of new vaccine technologies that would make vaccines available more quickly and likely improve their effectiveness in moderating the risks of pandemics. We discuss why private market incentives may be insufficient to develop new vaccine technologies or promote the uptake of existing, faster but more expensive technologies, despite their large expected value to society. And we argue that increased utilization of, and investment in, these new technologies—along with public-private partnerships, to spur innovation—may be valuable to decrease the impact of both pandemic and seasonal influenza.
The piece that most clearly matches Tankersly's charge is the next paragraph:
Every year, millions of Americans suffer from seasonal influenza, commonly known as "the flu," which is caused by influenza viruses.[1] A new vaccine is formulated annually to decrease infections resulting from the small genetic changes that continually occur in the most prevalent viruses and make them less recognizable to the human immune system. There is, however, a 4 percent annual probability of pandemic influenza resulting from large and unpredictable genetic changes leading to an easily transmissible influenza virus for which much of the population would lack the residual immunity that results from prior virus exposures and vaccinations. The Council of Economic Advisors (CEA) finds that in a pandemic year, depending on the transmission efficiency and virulence of the particular pandemic virus, the economic damage would range from $413 billion to $3.79 trillion. Fatalities in the most serious scenario would exceed half a million people in the United States. Millions more would be sick, with between approximately 670,000 to 4.3 million requiring hospitalization. In a severe pandemic, healthy people might avoid work and normal social interactions in an attempt to avert illness by limiting contact with sick persons. By incapacitating a large fraction of the population, including individuals who work in critical infrastructure and defense sectors, pandemic influenza could threaten U.S. national security. [emphasis mine]
In the context of a report calling for greater public investment in flu vaccine development, I saw the dire warning of consequences as a call to action.
So I tweeted this:
I immediately received pushback via private message that the report should have been read as a warning against treating a pandemic as an ordinary case of seasonal flu. And, in hindsight, that's absolutely a fair point.
But here's the thing: if I had read that report in September, I might very well have been persuaded that we needed to do more on flu vaccination. I might even have come away understanding that an out-of-control flu is different from the kind we deal with most years. But I'm almost positive that I would not have, upon confrontation with a novel coronavirus spreading through a Chinese province, remembered that report from three months ago and thought, "Aha! A pandemic is different from seasonal flu."
But, of course, President Trump didn't have to. He has access to the world's best epidemiologists and other public health experts. They were telling him this wasn't the seasonal flu and shouldn't be treated in the same way from the get-go. We should absolutely excoriate him for not heeding those warnings. But we should cut him a break for not taking a tangential point used to underscore a larger one in some report from back in September and coming up with novel conclusions not intended by its authors.
UPDATE: Greg Sargent responds as part of a larger take on the report:
Now, in one sense, it would be unfair to hold Trump responsible for failing to heed this report. As James Joyner points out, the report doesn't say: A pandemic is coming! A pandemic is coming! Its focus is on the damage pandemics do, and on the need to improve readiness for them.

But in a different and important sense, the report does underscore the folly of early comparisons between coronavirus and seasonal flu. It's the differences between pandemics and the seasonal flu that render the former such a threat. To conflate them is to actively downgrade that threat.

Indeed, this is exactly why public health experts forcefully challenged Trump's early comparisons of the two. As Charles Ornstein reported back in mid-March, experts were warning that the comparisons were themselves dangerous, because they risked creating the impression that our health system was more prepared for the new coronavirus than it actually was.

As we now are learning, our health system is not remotely prepared for it. And Trump's regular downplaying of the threat over weeks and weeks is a key culprit. It helped fuel a massive failure to ramp up testing, allowing the coronavirus to rampage, and a failure to deploy federal power to secure needed lifesaving equipment in time for cases to swamp hospitals.
We're fully in agreement. My only point here is that the report gives us essentially no new ammunition is this argument.