"White Trash" Continued
Because I actually think its important.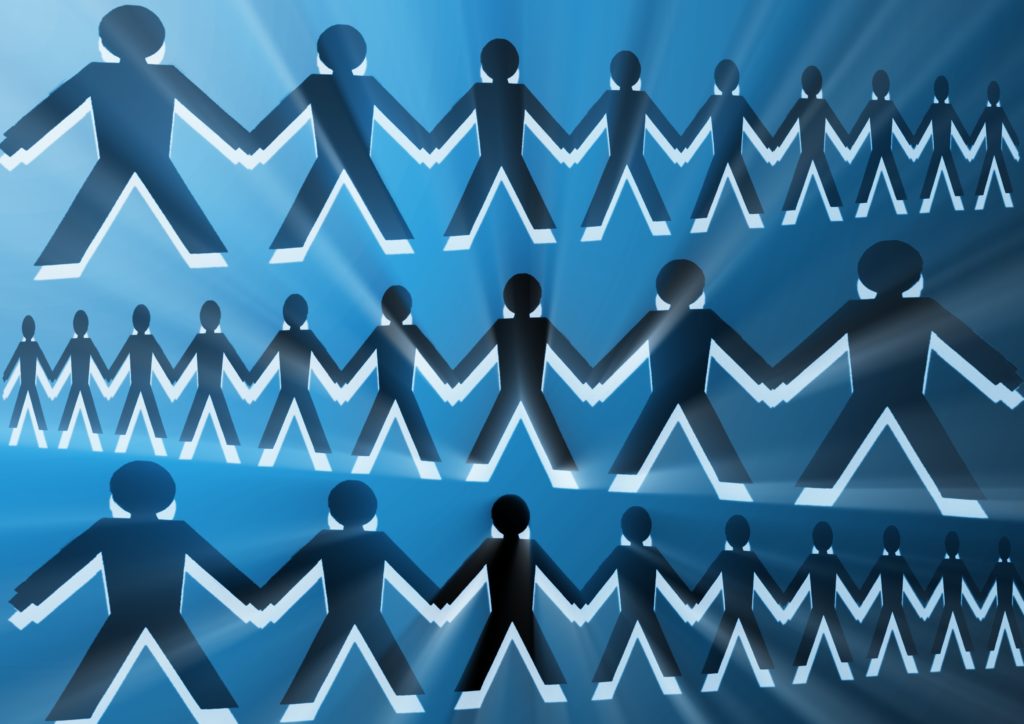 A brief preface.
I think some people interpreted my post (the crazily entitled "Maybe Calling People "White Trash" is Unnecessary?") as some kind of admonition to be nice to MTG and/or not to be critical of Trump voters. That was not the point, as I thought was quite clear. Carville's quote about MTG was a launching-off point.
Also, there was some disagreement in the comment thread as to the generally accepted definition of the term "white trash", especially as to the degree to which it has classist connotations (i.e., aimed at poor people). While I certainly can't control what individuals think a word means, I would note that sources ranging from Dictionary.com to Merriam-Webster to Urban Dictionary to Wikipedia all define the word the way I was using it: a derogatory term/slur aimed at poor whites.
A last thought: I am not saying that there aren't people who make bad choices and create and perpetuate poor living conditions for themselves and their families. But this is human reality, not a white one, and really, to me, a wholly different discussion.
---
Dehumanizing language ought to be a red flag as a general principle, or at least, it is to me. Objectively speaking, classifying a particular set of persons in a society as "trash" is dehumanizing. This strikes me as an obviously true statement that ought not be controversial. To be honest, it strikes me as a slam-dunk case that should inspire, at a minimum, a pause to consider if the classification is warranted and what general effects such language has. This was the basic thesis of my post on the usage of the term "white trash."
Indeed, it was a fairly simple post that had the following foundation:
So, let me note that I do not like the phrase "white trash." It is a racialized notion that is decidedly classist. I also don't like referring to human beings as "trash"–especially when the characteristics that are ascribed to the notion are usually cultural signifiers (e.g., a typical "white trash" person is an uneducated person with a southern accent who lives in a trailer).*

The term reeks of hierarchy and feels very much like a racial slur.
Who knew the controversy that lurked in that notion?
I think, too, that if a person considers themselves even vaguely "liberal," an advocate for democracy, and/or a respecter of basic human dignity that the designator "trash" ought to be enough to likewise cause a second or third thought as to the wisdom of the application of the term.
That, too, brings some controvery, it would seem.
Consider, to pick but one example, the way in which prisons in the United States are filled to the brim because we have decided that some significant segment of the population deserves to be treated like refuse. I know that that has only a tangential relationship to the term "white trash" but it is a worthwhile consideration as to the potential consequences of certain mindsets.
I will say, more on point, that if people who share a certain set of characteristics are, in fact, white trash who deserve their circumstances, it makes for a great excuse not to fund services for such folks since, after all, they brought ot on themselves! It is also follows from such logic that the well-off fully deserve their position in life. It is all justice, a sort of economic Calvinism.
But let us also interrogate not just the "trash" part but the "white" modifier. First, the notion of white trash suggests that the clear norm for white is non-trashiness, hence the need to identify those who fail to meet the standard. It clearly exists because "white" is the default in American society and it is a good and powerful default. My grandparents moved out of south Dallas to north Dallas in the 1970s because Blacks were moving into the neighborhood. A Black influx was considered bad. A Black neighborhood, to this day, is typically associated with a "bad" part of town. This is never true of simply a white neighborhood (which may just be called "the neighborhood" and certainly not "the 'hood"). White people moving in is not a problem. Now, white trash moving in would be. But consider the various power dynamics and general significances of the various modifiers.*
Further, the notion of white trash specifically suggests that for a white person to have made bad choices, and to be living poorly, is a sign of having failed their whiteness, and their rightful place in society. It is clearly a racialized term.**
And by the way, part of the reason it can be bandied about, joked about, even self-applied in some cases is because of the relative power of being white in the first place.
So, I don't think it is condescending, elitist, or overly intellectual to suggest, as a general rule, that we should not use dehumanizing language about people we don't like (or, really, at all) and that it should not be acceptable to cast blanket aspersions over a specific sub-group of the population in a way that is clearly insulting and degrading.
That this is considered controversial or trivial is, to my mind, unfortunate (to engage in some understatement).
And while a lot of people may not want to hear it, some of the comment thread in that post does remind me of arguments I have heard over my lifetime in defense of racist and sexist language. (In terms of "they" deserve it, or "they" use that language, too, and so forth. It seems to me that the fact that these discussions boil down to a "them" and "they" should likewise create room to pause and think).
And while I know a lot of readers think that this topic is just one of tone policing or Ivory Tower pontificating, I actually think these kinds of discussions are quite important.  As readers know, I take democracy and representative government seriously.  While I recognize its flaws, being a proponent of democracy means actually believing that humans are, at some fundamental level, equal and deserving of some degree of being treated as such.  I honestly find the categorization of people, especially in a blithe, vague fashion, as "trash" to be a violation of those values.  And, to be honest, I am a bit surprised and more than a little disappointed that this is not obvious (or that the overall discussion is otherwise trivialized).
I could, no doubt go on and drill down on any number of points because, again, rather than being some trivial matter, it is actually quite serious. Not only is democracy itself serious, but it also seems pretty obvious to me that the history of derogatory categorization of fellow citizens isn't a pretty one (both in ways very dramatic and others relatively mundane yet still significant).
---
A postscript.
Let me addend some biographical notes since a lot of people in the comment thread think that I don't know what I am talking about due to my educational, professional, and economic status.
A huge chunk of my family came from a mining town outside of Birmingham, AL, many of whom migrated to Texas in the 1950s in search of better jobs. The other side came from a smattering of locations in Texas and Louisiana. It was a decidedly working-class group. My parents were the first in both of my extended families to go to college and so my upbringing was middle-to-upper-middle class.
For what it is worth, two of my sons live in a trailer (so I have some regular contact with a trailer park), my great-grandmother and great-aunt lived in a trailer in the hills outside of Birmingham, AL when they died (in the late 90s/early 2000s, respectively). I have lived in enough places to know what the general reaction of many people is when the phrase "live in a trailer" is deployed. I literally live next to a farm. Note I am not claiming that I am a farmer, but it is a bit amusing, and a little offputting, for commenters to cast me as some deeply urban elite who lives in sprawlings metropolitan area and could have no idea about these matters.
Further, I live in Alabama and work in a town that is semi-rural with a population of roughly 15,000. The odds that I have more than a passing knowledge of the various ways poorer, non-urban people live are pretty high.
---
*I sold my house in Troy, AL in 2002 to move to the outskirts of Montgomery. My neighbor worriedly asked me who had bought the house. There was no doubt she was worried about the wrong kind of person moving in, i.e., a Black person. To this day I wish I had said, "A nice Black lesbian couple" but I was not fast enough on my feet (indeed, was taken aback that the question was asked in the newly minted 21st Century).
**To this general point I would recommend this piece from The New Republic: Why Are White Racists Always Called "White Trash"? and the following from Lucas Lynch, How the Term "White Trash" Reinforces White Supremacy.