Who?
Another hat for the pile.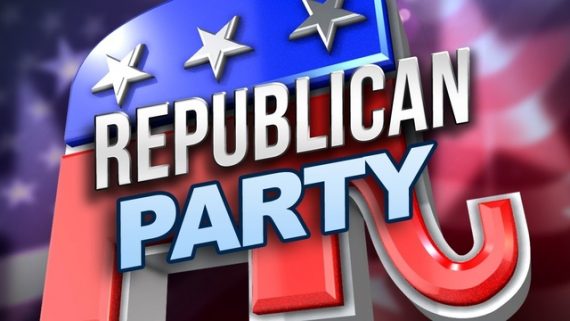 The WSJ reports: North Dakota Gov. Doug Burgum Poised to Enter GOP Presidential Race
North Dakota Gov. Doug Burgum is poised to enter the Republican presidential nomination race and is planning a June 7 event in Fargo, N.D., to make a major announcement, sources familiar with his plans told The Wall Street Journal.

The wealthy former software entrepreneur from a heavily Republican state is expected to join a rapidly expanding GOP field that added two entrants, Sen. Tim Scott of South Carolina and Florida Gov. Ron DeSantis, this week.
This just adds to the list that James Joyner noted earlier in the week.
I am not going to bother digging into Burgum's chances or significance. I think that the assessments there are pretty obvious.
Rather, I will take the opportunity to note what this says about the weakness of American parties and the degree to which they are controlled not by centralized decision-making, but instead by the choices of individuals.
Moreover, it shows the state of American politics (which is a long-standing one) wherein if your faction wants to challenge for power, you feel constrained to do so within the existing structure. There is no incentive for even low-level politicians (an assessment that definitionally applies to the governor of one of the Dakotas) to create new parties to gain attention. It is almost always considered a better bet (long shot though it may be) to be a player of some kind (whether an outside shot at being the nominee, the veep, a cabinet selection, etc.) is to do so from within one of the two major parties.
And, of course, a major reason this is the case is illustrated by this story: the price of entry into the club is just saying you want in. Moreover, that price is cheaper than forming a new party (plus the press treats you with more seriousness than if you formed a third party).
Setting aside the discussion of Burgum and the gaggle of candidates destined to poll solely in the single digits. What would be happening right now if the Republican Party actually controlled its label? The answer would be almost certainly that Trump would be the nominee. That would mean that if DeSantis really wanted to be president he and his $100 million would have to form his own party to run. Likewise, all of the other third-tier (at best) candidates would have to decide whether they wanted to go third party or not. Indeed, we would probably have fewer people running, but likely more parties in operation.