Who Gets Honored?
Are those who die in our wars more deserving than those who die in our stores?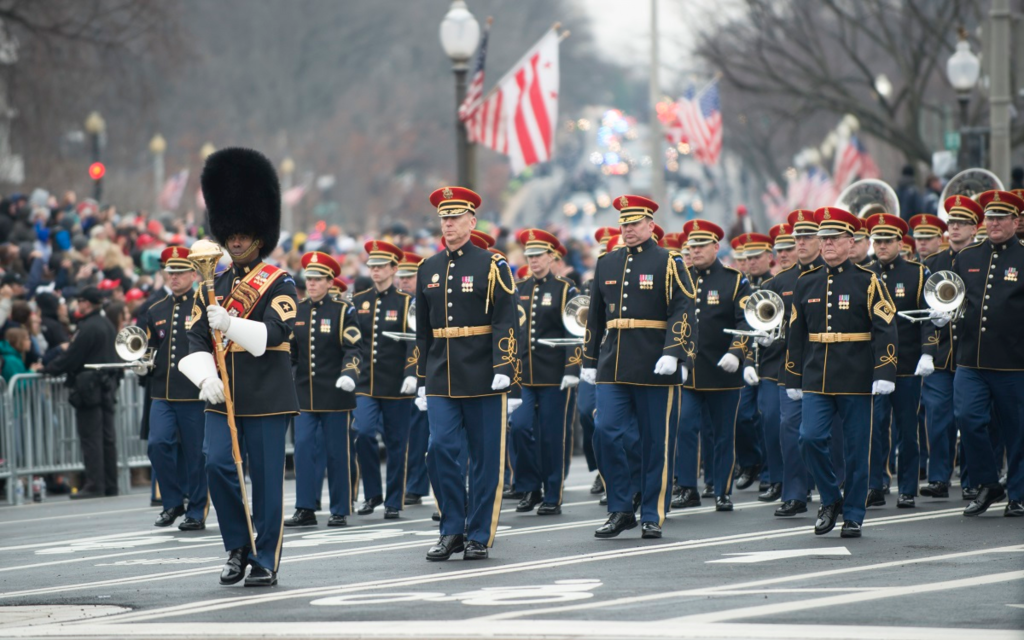 The confluence this year of Memorial Day, set aside after the Civil War to honor those who died in America's wars, and commemorations of the 100,000 Americans who have died from COVID-19 naturally sparks the question of whose sacrifices we should honor as a nation.
Memorializing those who gave the ultimate sacrifice in battle seems natural. Virtually every society does so.
But military personnel aren't the only ones who risk their lives in the service of the community. The 9/11 attacks highlighted, at a national level, the heroism of the police officers, firefighters, and emergency medical technicians who rushed into the Twin Towers to save others, at the cost of 412 dead among their ranks.
Not every hero wears a cape or even a uniform.
While we have long appreciated the contribution doctors, nurses, and other medical professionals make to our society, COVID-19 has reminded us that they, too, often risk their lives to keep us safe. We don't have reliable data on how many of them have died from the disease, but it's certainly in the dozens and quite probably higher than that. "Thousands" had become infected and 27 confirmed dead in a small sample of the overall cases studied by the CDC—and that was a month ago, when the overall toll was much lower.
The pandemic has also awakened us to the risks taken by ordinary Americans, including those who seemed invisible and who barely earn enough to make ends meet. While many people with jobs they thought were important drawing their paychecks working safely from home over Zoom, hundreds of thousands of grocery store stockers, meat packers, childcare providers, delivery drivers, and the like have been declared "essential" and been ordered to risk infection so that others can continue to eat and live some semblance of a normal life. Again, we don't have reliable estimates but the toll has doubtless been high. The anecdotal evidence in New York City alone is shocking.
I've long believed that, while we were right as a society to shift from demonizing those who fight in our wars at the tail end of the Vietnam War to lauding them by the 1980s, the pendulum has swung too far. In a piece for The American Conservative in 2011, I argued,
That most people don't share in the sacrifice of war is no different from the fact that most of us don't share in the sacrifice of fighting fires, rounding up criminals, slaughtering and processing meat, mining coal, or any number of other dirty, dangerous jobs that need doing.

People choose careers for any number of reasons. Some want to serve their community. Others crave adventure or the admiration of others. Sometimes they manage to make their livings doing what they're good at and truly enjoy. Sometimes they hate their jobs but lack better alternatives. Often, it's a combination of factors.

The military is no different. People join for a whole host of reasons. And they stay around after their initial obligation for a variety of factors, too. Are they doing a dirty, dangerous job? Yes indeed. But even in the midst of two wars today, the proportion of work-related fatal injuries is actually higher among fishermen, and loggers and timber workers have comparable rates.

Ah, but while fishermen and loggers are doing ordinary jobs, our troops are fighting for our freedom! Alas, that cliché is untrue in any meaningful sense. Regardless of one's views on the value of the fights in Iraq and Afghanistan, it's absurd to argue that Americans' liberty is somehow in the balance in either place.
We naturally place a hierarchy on heroism and virtue.
A soldier or Marine who dies jumping on a hand grenade to save his comrades is likely to receive the Medal of Honor and lauded as a hero. An airmen killed in a missile attack will receive a Purple Heart and be buried with full military honors but nonetheless viewed differently.
Similarly, the first responders who died in the Twin Towers are honored as heroes while the office workers who perished inside are mourned as victims.
Doctors and nurses who treat infected patients, often without adequate personal protective equipment, are being honored globally for their sacrifice. The meatpackers, Amazon delivery drivers, and those who stock the shelves and man the registers at our big box stores, are still mostly viewed as collateral damage.
Is the whole notion of heroism and hierarchy problematic here?
Note: I'm trying to think through these issues in hopes of generating a longer, more polished essay for publication elsewhere.