Why Are People Mad At Rush Limbaugh When Liberals You've Never Heard of Are Jerks, Too?
Is it fair to single out the most powerful man in radio's commentary for attention?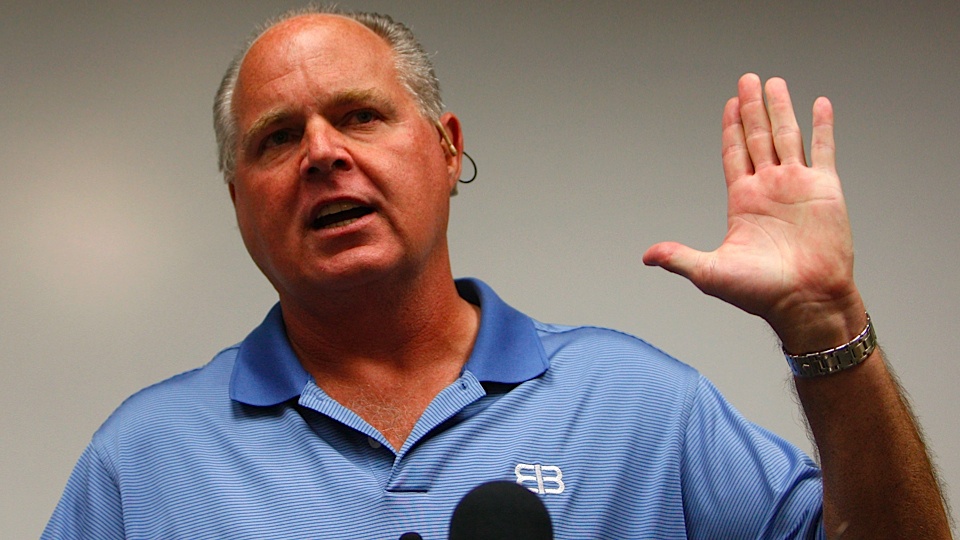 Glenn Reynolds and AllahPundit both point to a Kirsten Powers piece from over the weekend making a point several OTB commenters have made:
Yes, it's true. Chris Matthews, Keith Olbermann, Bill Maher, Matt Taibbi, and Ed Schultz have been waging it for years with their misogynist outbursts. There have been boycotts by people on the left who are outraged that these guys still have jobs. Oh, wait. Sorry, that never happened.
There are at least four problems with this analysis.
First, in every example, the target was a pretty major public figure–a presidential or vice presidential candidate or a big time pundit–not a law student nobody ever heard of before she testified before Congress. That put them into the arena, raised the bar on the level of rough and tumble they should expect, and gave them a big time soap box from which to defend themselves.
Second, most of the examples cited in fact inspired minor fits of outrage, followed by apologies much more abject than Limbaugh's. Schultz, who called Laura Ingraham a "right wing slut," was quite profuse. Recall, too, that Olbermann and Maher have been fired by past employers for making offensive remarks. As was Don Imus, whose politics are hard to characterize.
Third, Limbaugh is a serial offender. He's constantly making remarks that are borderline racist and sexist. He's been trafficking in the "feminazi" meme for going on a quarter-century now.
Fourth, and most significantly, Matthews, Olbermann, Maher, Taibbi, and Schultz are as fleas to Limbaugh's 800 pound gorilla. And, no, that's not a fat joke. Limbaugh is far and away the most important figure in American political media and has been for a generation.
Indeed, that there is "no liberal Rush Limbaugh" has been a particular point of pride for Rush Limbaugh for as long as I can remember. He's long argued that all the big name liberals who have been given talk radio shows have flamed out. Whole networks, like Air America, have failed. Al Gore's Current TV? A joke.
Someone noted this morning that there was some sort of flap involving Mike Malloy and yet that it's not receiving the same coverage as Limbaugh's "slut" remark. My honest reaction: Who the hell is Mike Malloy?
While I think many people, especially Limbaugh himself, overstate Limbaugh's role as a thought leader and decider in Republican Party politics, there's simply no question that he's an enormously powerful figure.
The closest analogues on the left that I can think of with similar clout are Jon Stewart and Stephen Colbert. They're hugely influential–in some ways, even more so than Limbaugh. But they're comedians first and commentators second and they intentionally appeal to an elite audience, whereas Limbaugh aims for a mass audience.