Why Didn't Democrats Raise The Debt Ceiling Last December?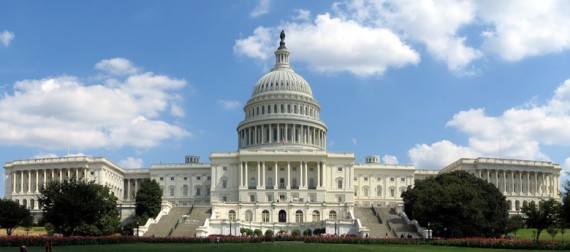 As we hurdle toward uncertainly, it's worth noting, I think, that the Democrats passed on the opportunity to deal with the debt ceiling back in December 2010 when they still had control of Congress. Why, you might ask? I'll let Harry Reid explain:
Briefing reporters yesterday, Senate Majority Leader Harry Reid said he's glad the debt ceiling was left out of this tax package. And he was unusually blunt about why.

"That's something that we talked about," Reid said. "My personal feeling is that I'm not sure — and a lot of my caucus doesn't agree on this — but I think it may be better to do the debt ceiling, raise it next year rather than now."

Why?

"I want the Republicans to have some buy-in on the debt," he said. "They're going to have a majority in the House. I think they should have some kind of a buy-in on the debt. I don't think it should be when we have a heavily Democratic Senate, a heavily Democratic House and a Democratic president."
Reid was responding to questions being raised as to why he wouldn't attach the debt ceiling increase to the bill to extend the Bush Tax Cuts, a bill the GOP would be unlikely to vote against. His reason? Pure politics. Not shocking to those of us who have watched Washington for a long time, but it's worth noting that neither side is innocent here.