Why is the NYT Paywall Up the Other 362 Days?
Its explanation for why its paywall is coming down 3 days leads us to an obvious question.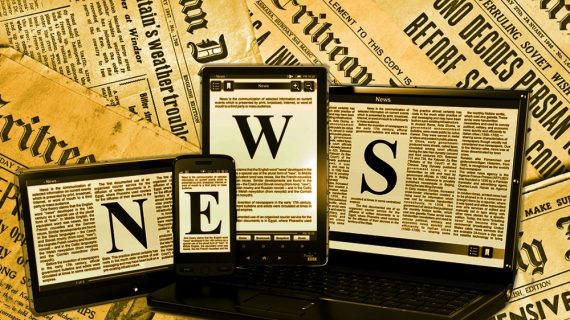 New York Times international editor Michael Slackman explains "Why The Times Is Taking Down Its Paywall for 3 Days."
We are living at a moment in history when democratic values are under threat by authoritarian leaders. The internet, which holds such promise as a democratizing force, has been co-opted by people peddling divisive, hateful ideologies. Citizens around the world who want to speak out are under siege from their own governments.


Imagine if no one were watching.


Imagine if The Times were not able to report from Venezuela. The government there has tried to keep us out and has attacked our correspondents for their reporting because there is something it doesn't want you to know: Infants in Venezuela are dying of malnutrition.


Imagine if we were not in Yemen, where a Saudi-led military coalition has prompted the world's worst humanitarian disaster.
Imagine if we were not at the fence between Israel and Gaza as troops faced thousands of protesters hoping to crash through.


Imagine if we were not in Mexico to reveal how the previous government used advanced spyware to attack and undermine civil society.


Every day, journalists at The Times and other mission-driven, independent news organizations around the world work hard to hold the powerful to account. To celebrate their work and press freedom, The Times is taking down its paywall from May 3 to 5 so everyone who registers can browse as many articles as they like.


As you read today's news, or some of the remarkable stories I mention here, consider: What if no one were watching?
What, indeed.
For decades, The Times made a point of chronicling events big and small. Ships arriving in New York Harbor. Less-than-earthshaking resolutions at the United Nations. We were known, after all, as "the Newspaper of Record."


We do less of that now.


History has taken to recording itself. Ship movements, United Nations resolutions and presidential speeches are all available to the curious with just a few keystrokes. So are the deep and passing thoughts of virtually every celebrity, to say nothing of those who aren't celebrities at all — or weren't until they blew up on social media.


And all that with no need to buy a newspaper.


Yet in a world awash in information, bearing personal witness has become even more important. That is why World Press Freedom Day resonates this year, perhaps more than in the past.


And that is why we are taking down The Times's paywall for three days. We believe in what we do, and we think you will, too.
And I do.
I subscribe to the Times' digital edition, along with a handful of other publications, notably the Washington Post. They're great papers and they're worth supporting.
But, of course, because they're paywalled, they may as well not be watching for the vast majority of potential readers. I can't and don't subscribe to the most newspapers, including other great ones. Even though I'm better off than most, I can't justify paying for the Financial Times, Wall Street Journal, the Los Angeles Times, the Times of London, and various other papers I'd otherwise read more regularly. For all practical purposes, they barely exist for me anymore.
Obviously, great reporting is expensive. Slackman and his colleagues deserve to make a decent living. They're good at what they do and work hard at it. And, as documented here and elsewhere for a long time, the old business model of advertising has failed for just about everyone in the business.
The thing is, though, the reporting that's behind a paywall has already been done. The ownership has simply decided to wall it off from the vast majority of the world.
In some ways, we're back to the days before the Internet. Then, nobody expected to read the Times or any other paper for free. But we had a golden era that lasted for a dozen years or so when anyone who wanted to could read pretty much any news content they wanted so long as they had access to a computer and a broadband connection.
I don't have a solution for any of this. I'm just not understanding how making the news "free" again for three days changes anything.