Why Not Huntsman?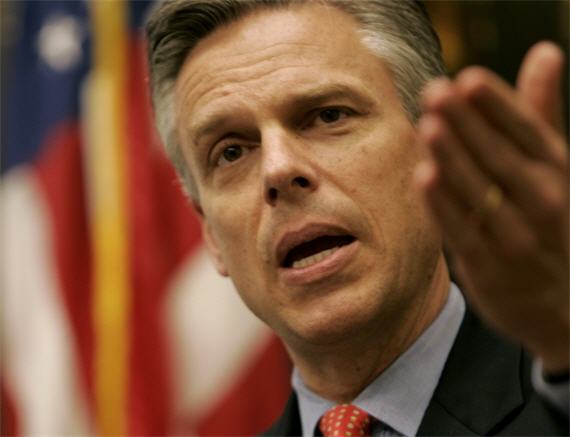 TAP's Jamelle Bouie captures "The Huntsman Dilemma" quite well:
[I]f I were Jon Huntsman, I would be furious with the current dynamics of the Republican primary. Compared to the likely nominee, former Massachusetts governor Mitt Romney, Huntsman is a far more reliable conservative. In addition to serving as the conservative governor of one of the nation's most conservative states, Utah, Huntsman has been consistently conservative on most major issues. His heterodoxies, on climate change and civil unions, are far less egregious than Romney's, and he doesn't have Romney's history of casually switching positions for narrow political gain. To borrow a line from Spencer Ackerman, Huntsman is the Coke Zero to Romney's Pepsi Max.

Huntsman's problem, aside from serving as the administration's ambassador to China, is that he doesn't seem to hate Democrats in general and Barack Obama in particular. His rhetoric is of someone who disagrees with the president, but doesn't doubt his commitment to improving the country. Unfortunately for Huntsman, this runs counter to nearly every bit of conservative rhetoric over the last three years. If the current GOP were a party which didn't reward personal animus toward the president, then Huntsman would probably be in a much better position.
That's exactly right. Having served as Obama's ambassador to China on the grounds that one doesn't turn down requests from one's president to serve the country acknowledges that Obama is the president of the country, not simply the Democrat-in-Chief.