Why Work Hours Are Limited
Why does government regulate how long some people work and not others?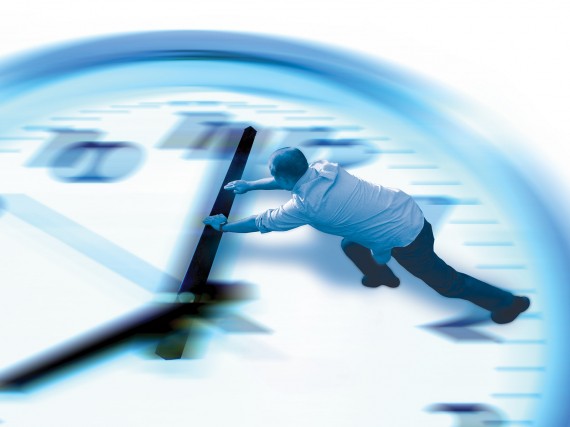 Robin Hanson asks, Why Work Hour Limits?
Many laws discourage and limit work hours. Laws require holidays and vacations, limit hours per day and week, and require extra payment for work over these limits. And of course income taxes discourage work more generally. The standard economic explanation for these limits is to prevent inefficient signaling. People motivated to gain relative status, to show their extra dedication to success, and to appear more able, work extra hours, for a net social loss. Work hour limits can reduce such losses. (Academic articles here, here, here, here, here.)

This argument makes some sense, but it would make a lot more sense if we set broader and more consistent limits. Yet we don't at all limit housework, and place few limits on self-employed work. Furthermore, high status occupations are especially exempt. Doctors, lawyers, managers, financiers, artists, writers, athletes, academics, and software engineers often work crazy hours. Yet the signaling argument would seem to apply nearly as well if not better to such high status work. Why are we so selective in our limits?

One explanation is a battle for relative status between professions and activities. Areas where work hours are limited produce less, and so look less impressive. Ambitious folks who want to show their high abilities then choose other areas, leading to an equilibrium were observers reasonably less respect folks who work in limited areas. On this story, work hour limits were set in manufacturing and manual labor in order to reduce the status of such activities.
This strikes me as an example of thinking like an economist–a world where all things are magically held equal for the sake of theoretical argument–without regard for history. Work hour limits, after all, go back to the early days of the Industrial Revolution and have been in place in most developed countries since the mid-1800s.
While there may be some small element of pride among "high status" workers in working crazy hours, it's a minuscule factor, if that, in explaining the differential treatment of high and low status jobs under the law. Simply put, in a world where labor is a disposable commodity, management has every incentive to seek efficiency by maximizing the amount of work extracted from each individual worker. Absent standardized rules limiting work hours or otherwise setting minimum work conditions, there would be a race to the bottom with regard to low skill, easily replaceable labor.
We didn't need work hour limits in the pre-industrial days, where most people were employed in subsistence farming. There, the vagaries of weather, climate, season, and growth cycles dictated hours and conditions. Similarly, housewives and the self-employed of today don't need restrictions on their hours because they can set their own schedules; there's no power balance that needs to be offset.
Certainly, many "doctors, lawyers, managers, financiers, artists, writers, athletes, academics, and software engineers" work extraordinarily long hours, often at the direction of supervisors. Mostly, though, their jobs are outcome-based rather than input-based. That is, they work long hours in order to get projects done, books written, cases prepared, software delivered, and so forth. Generally speaking, though, there are long term financial and psychic rewards for that effort that simply don't exist for low status laborers.
There are, of course, still abuses in the system. Large segments of the work force are "exempt" employees, paid a salary rather than an hourly wage and classified as doing managerial or high level work even though they're really not in charge of anyone, including themselves. But there are actually pretty extensive rules in place for dispute resolution.
I've been in the work force the better part of a quarter century and have spent all of it without a 40-hour week or overtime pay.* Whether as an Army officer, college professor, book editor, defense contractor, or think tanker, I've had external expectations as to when I'd appear at my place of business and what I'd accomplish as well as internal goals and expectations. Generally speaking, my problem has been that there's too little time or too little energy to get more productive work done. But, with rare exception, I've had the great luxury of being engaged in work that I actually wanted to be doing and found meaningful and rewarding aside from the paycheck.
The bottom line is that those of us with careers need comparatively little protection. Those with jobs need quite a bit more. See Chris Rock for a NSFW explanation of the distinctions.
___________________
*Although even people like me benefit from the notion that we're supposed to work five days a week, roughly eight hours a day, and get weekends and holidays off.