Will Donald Trump be a "Legitimate" President?
The answer is pretty straight-forward.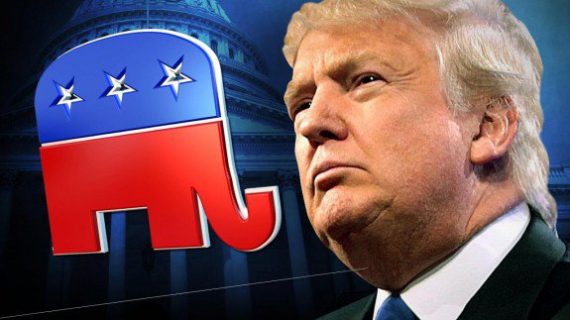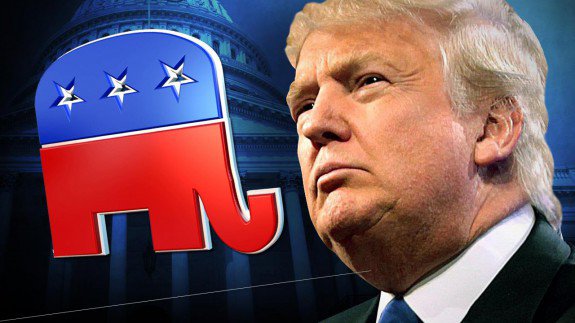 Much is being made of the following statement by Representative John Lewis (D-GA):
In an exclusive interview with NBC News' "Meet the Press," Rep. John Lewis, D-Ga., said he does not believe Donald Trump is a "legitimate president," citing Russian interference in last year's election.

Asked whether he would try to forge a relationship with the president-elect, Lewis said that he believes in forgiveness, but added, "it's going to be very difficult. I don't see this president-elect as a legitimate president."

When pressed to explain why, he cited allegations of Russian hacks during the campaign that led to the release of internal documents from the Democratic National Committee and Hillary Clinton's campaign co-chairman, John Podesta.

"I think the Russians participated in helping this man get elected. And they helped destroy the candidacy of Hillary Clinton," Lewis told NBC News.
I respectfully (unlike the President-elect and many of his supporters) disagree with this assessment.*
"Legitimacy" as a basic term, is linked to legality and process.  There is no arguing that Trump is the legally elected president.  I want to say I have seen some attempts to distinguish between  the "legal" president and the "legitimate" president.  I am not sure, linguistically or conceptually, what this is supposed to mean.
The bottom line is this:  Trump competed under the rules of the Republican Party to win its nomination.  He then went on to win the requisite votes in the needed states to earn the majority of electors in the electoral college.  Those electors voted in December and those votes were certified in January.  In regards to the partisan, statutory, and constitutional processes related to the selection of the President of United States, Donald J. Trump was appropriately elected. As such, one's normative views of the man does not make him illegitimate.   For that matter, that some outside actors engaged in propaganda actions to damage his opponent does not delegitimize his election. If the voters, for whatever reasons, were able to make their own choices at the ballot box, this was a legitimate election.
Even is we expand the definition of "legitimacy" to a broader notion of acceptance, the bottom line is that Trump will in no way be rejected as president in any way that matters.  On Friday he will be inaugurated in the same manner as his 44 predecessors.  He will receive all the pomp and circumstance commensurate to the office to which he was elected.  He will sit at the desk of his choosing in the Oval Office.  He will reside in the White House.  "Hail to the Chief" will be played when he enters a room.  He will make State of the Union addresses.  He will be addressed as "Mr. President," fly in Air Force One, and cause traffic jams wherever he goes.  Foreign head of state will recognize him as the chief executive of the United States.  All of these are legitimizing in the symbolic (and real) sense of the term.
I realize that different people may wish to define the word "legitimate" differently than I am doing here (although, ultimately, I am not sure how they can–not liking someone does not make them illegitimate).  Still, I am not sure, apart from just trying to find some way to register linguistic opprobrium regarding the President-elect, I am not sure what function calling Trump "illegitimate" performs.
Indeed, I am not so sure that it is isn't somewhat dangerous (from an institutional health point of view) to cal him "illegitimate" and it certainly is just another way to further contribute to polarization in the country.  I would add to this that if one thinks Trump is a terrible choice for president, it is a better long-term strategy to let him fail on his own terms rather than make it seem like his (inevitable?) failure is because he couldn't do the job, not because his enemies tore him down. At some point I would note that in labeling Trump as "illegitimate" one is actually attacking our institutions, not Trump himself.**
And really, on on level I feel like we are in a silly, schoolyard-like contest in which many Republicans questioned Obama's legitimacy (see, e.g., the Birther movement) and so so now a lot of Democrats want to return the favor (especially given Trump's role in that movement).  I don't think this is efficacious (and, indeed, is almost certainly counter-productive in the long-run).
A side note on the Russia issue:  I do think that that Russian government tried to influence voter preferences by selectively targeting Clinton.  I think, very much, that the Krelim prefers Trump as president because his presidency is more likely to be conducive to Russia geopolitical goals than would have been the case under a President Clinton.  Speaking dispassionately, the Russians are free to try and influence world affairs as any country does, so while I may not like it, I can understand it.  Still, what truly concerns me is that the PEOTUS seems to not care that a foreign government inserted itself into our campaign process (because it helped him, and he doesn't want to admit it–not to mention that he loves those who seemingly love him).   Someone who seeks the presidency should be zealous in keeping foreign influence out of our politics, especially when it is clear that the national interest of the interfering party is not the same as the national interest of the United States. However, I think that whole situation underscores that Trump is far more interested in the interests of Trump than he is in the interests of the United States.  That does not make him illegitimate, but it does make him likely a very bad president.
—-
*The need to tear down John Lewis' civil rights record is unseemly and unnecessary.  And Republicans/conservatives should look in the mirror and wonder why they are frequently considered to be racist given that their knee-jerk reaction when discussing persons involved in the civil rights movement seems to all too often be to denigrate and downplay, if not outright dismiss their contributions to change (as well as to basically minimize conditions in the US at the time and what needed to be done about them).  See the links provided for some examples.
**Now, if that is one's goal, that is a different matter, as if one truly believes in major reform, one has to attack the existing institutional framework.  I will leave this for another discussion, but it is important to understand that one cannot simultaneously charge Trump with illegitimacy and not at the same time be attacking the institution of the presidency, our electoral system, and any number of other things in the process.  Long-term damage is possible if one is not careful.