Is the American Government Legitimate?
A long-winded and esoteric discussion about an elusive idea.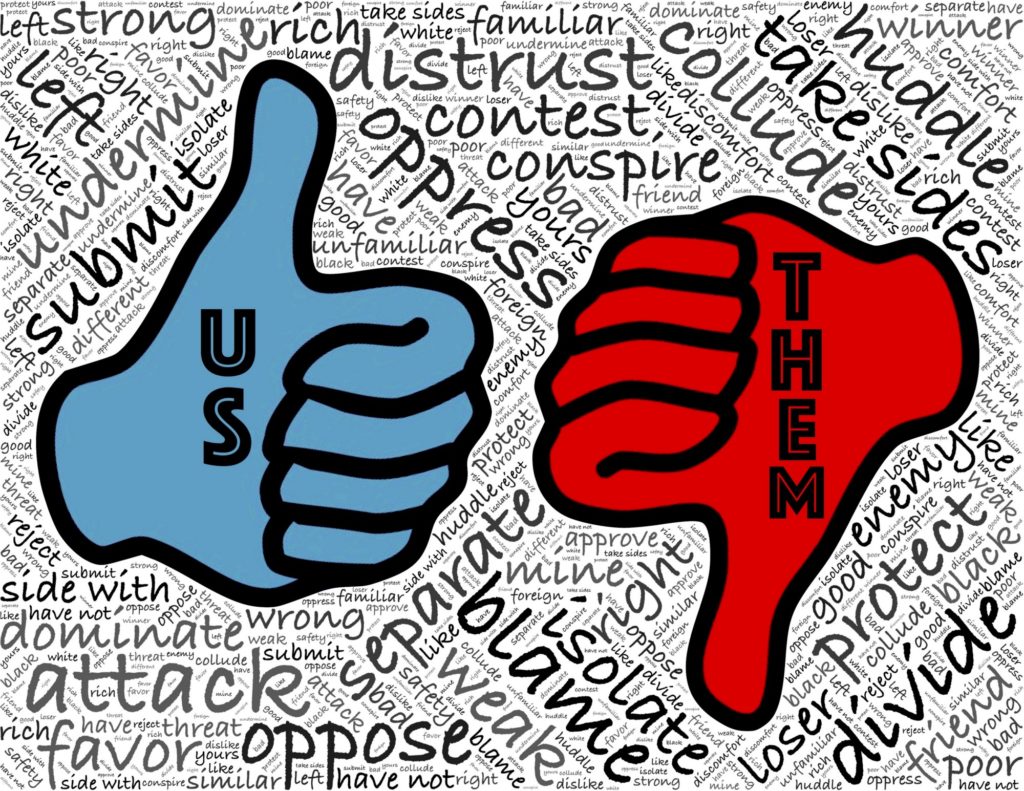 At the core of our ongoing conversations about the Supreme Court and other institutions is the question of legitimacy. I'm arguing that some radical but legal solutions being proposed, such a massive court-packing, would be illegitimate while others contend the existing system has already lost it.
To some extent, the debate is unresolvable because the concept itself is so elusive. Formal political philosophy is not much help:
If legitimacy is interpreted descriptively, it refers to people's beliefs about political authority and, sometimes, political obligations. In his sociology, Max Weber put forward a very influential account of legitimacy that excludes any recourse to normative criteria (Mommsen 1989: 20). According to Weber, that a political regime is legitimate means that its participants have certain beliefs or faith ("Legitimitätsglaube") in regard to it: "the basis of every system of authority, and correspondingly of every kind of willingness to obey, is a belief, a belief by virtue of which persons exercising authority are lent prestige" (Weber 1964: 382). As is well known, Weber distinguishes among three main sources of legitimacy—understood as the acceptance both of authority and of the need to obey its commands. People may have faith in a particular political or social order because it has been there for a long time (tradition), because they have faith in the rulers (charisma), or because they trust its legality—specifically the rationality of the rule of law (Weber 1990 [1918]; 1964). Weber identifies legitimacy as an important explanatory category for social science, because faith in a particular social order produces social regularities that are more stable than those that result from the pursuit of self-interest or from habitual rule-following (Weber 1964: 124).

In contrast to Weber's descriptive concept, the normative concept of political legitimacy refers to some benchmark of acceptability or justification of political power or authority and—possibly—obligation. On one view, held by John Rawls (1993) and Ripstein (2004), for example, legitimacy refers, in the first instance, to the justification of coercive political power. Whether a political body such as a state is legitimate and whether citizens have political obligations towards it depends, on this view on whether the coercive political power that the state exercises is justified. On a widely held alternative view, legitimacy is linked to the justification of political authority. On this view, political bodies such as states may be effective, or de facto, authorities, without being legitimate. They claim the right to rule and to create obligations to be obeyed, and as long as these claims are met with sufficient acquiescence, they are authoritative. Legitimate authority, on this view, differs from merely effective or de facto authority in that it actually holds the right to rule and creates political obligations (e.g. Raz 1986). On some views, even legitimate authority is not sufficient to create political obligations. The thought is that a political authority (such as a state) may be permitted to issue commands that citizens are not obligated to obey (Dworkin 1986: 191). Based on a view of this sort, some have argued that legitimate political authority only gives rise to political obligations if additional normative conditions are satisfied (e.g. Wellman 1996; Edmundson 1998; Buchanan 2002).
Emphases all mine.
I tend toward a Weberian view of legitimacy. Indeed, the purely descriptive view strikes me as tautological and unhelpful. Alas, the normative view is more elusive, reminding me of Potter Stewart's infamous description of obscenity: I know it when I see it.
Legitimacy in a normative sense can exist in an authoritarian state. So long as the people believe the king or other ruler has the right to rule and is doing so within the traditions of the society, he's legitimate. Conversely, it's hard to see how a totalitarian one can be seen as legitimate, given both the coercive nature of state control and that people aren't free to express opinions.
Legitimacy would seem easier to assess in a democratic system, given regular elections, freedom of expression, and routine polling of public opinion. But democracies are built on a notion of popular sovereignty and it's quite possible for a system to lose legitimacy even with fair and free elections.
Aside from very small communities, democracies have to be of the representative kind to function. And there are all manner of systems for allocating representatives in operation around the world, none of which are inherently illegitate. Parliamentary systems aren't inherently more or less legitimate than presidential or mixed ones. Unitary systems aren't inherently more or less legitimate than federal ones. Ditto single-member districts vs proportional representation or all manner of other ways of allocating votes.
Indeed, a purely representative system could well be illegitimate. An election in Iraq, for example, treating it as a unitary state creates the dreaded "an election is a census" problem, wherein the Shia will always rule over the Sunnis and Kurds. In such a polity, legitimacy is challenging but almost certainly requires some high degree of regional autonomy and incredibly high protection for individual and group rights.
As discussed in my earlier post on the changing nature of American federalism, our country is radically different than the one the Constitution was designed to govern. I tend to think that our present system remains legitimate because it operates within a set of longstanding rules and that the American people, broadly speaking trust those rules.
It didn't lose legitimacy when George W. Bush won the Presidency in 2000 despite having half a million fewer votes nationally than Al Gore. The race was run according to the agreed-upon rules. Indeed, the reverse could well have happened and it nearly did in the very next election, where Bush won a larger victory over John Kerry who could have won the election if a relative handful of votes in Ohio had flipped.
The 2016 election was more problematic given the magnitude of the deficit: nearly three million votes. But, even though my strong preference was in the other direction, I didn't consider the outcome illegitimate because of that. Clinton failed to turn out the vote in the Rust Belt and the fabled "Blue Wall" failed her. Tough luck.
To use a sports analogy, I still adamantly believe Dez Bryant caught that crucial pass in the playoff against Green Bay in 2014 and that the referees cost the Dallas Cowboys a touchdown and likely a trip to the NFC Championship game. I nonetheless believe the New England Patriots were the legitimate champions of the NFL for that season.
To the extent there is a problem with any of those outcomes, it's about the appearance of cheating.*
In 2000, I thought the Democrats were playing fast and loose with the rules during the recount and that the Florida Supreme Court illegally changed the rules of the game after the fact, so welcomed the outcome in Bush v. Gore. But Democrats quite rightly fumed at the Republican Secretary of State in Florida seeming to put her thumb on the scale. And the fact that the winner's brother was Governor of Florida at the time and was using his power to help preserve the marginal outcome didn't help. (The Butterfly ballots, hanging chads, and other issues struck me as tangential to legitimacy. My preference then and now is to follow the pre-existing rules, which were written under a veil of ignorance.)
In 2016, the primary legitimacy concerns, in my judgment, had less to do with the popular vote loser winning the race than the way the race was run. While there is no way to know whether various forms of Russian interference changed the outcome, they certainly tainted the race. (Indeed, undermining its legitimacy was as much the point as getting Trump elected.) Even more importantly, widespread actions by Republicans in many states to rig the system to make it harder for Blacks and other Democratic-leaning constituencies to exercise their franchise were deeply troubling.
And, to close the circle on the sports analogy, while I simultaneously believe Bill Belichick is the finest coach and Tom Brady is the greatest quarterback of the Super Bowl era, their repeated flouting of the rules to gain a competitive advantage does indeed taint their legacy in my mind. I still count their rings and support their eventual election to the Hall of Fame on the first ballot.
Additionally, while I don't find a slight skew of the system towards rural voters inherently problematic, the fact that the system is stacked in multiple ways to that end is indeed troubling. Having a Senate that's institutionally skewed to one set of interests that happens to coincide with one political party is defensible in a federal system with enormous social and cultural diversity. But stacking that with a President elected through a similarly skewed system and then having said President and Senate make lifetime appointments to the Supreme Court to cement that advantage for decades is a bit much.
My strong preference for fixing all of this—and the one that would be most legitimate—is to abolish the Electoral College in favor of a national popular election for President and make Supreme Court appointments term-limited (say, 12 years) rather than for life. Alas, both would require Constitutional amendment, which is very hard indeed. It's conceivable that SCOTUS reform could get passed. I don't see how to get small states to give up their representative advantage.
In terms of things that don't require such broad consensus, getting rid of the filibuster, as we did for judicial appointments, may well help and is almost certainly coming if the Democrats take back the White House and Senate in a few weeks. (But, of course, the filibuster would have kept Brett Kavanaugh off the bench, so pick your poison.)
I would strongly support increasing the House of Representatives. While one per 30,000 residents, as envisioned by the Constitution, might be unwieldy, I wouldn't oppose it. But I'm not really seeing much talk about it.
It's unclear to me whether the National Popular Vote Interstate Compact, which we've discussed here many times over the years, is Constitutional but it would be a legitimate work-around to amending the Constitution and would have the same effect as abolishing the Electoral College if upheld.
I would think any and all of those changes would be legitimate, in that, while they would have partisan and regional impact, they would be seen as within the rules and reflective of the people's representatives.
As discussed in the Federalism post, I would also think granting statehood to Puerto Rico would be perceived as legitimate. While it would give the Democrats two more Senators, five or six more Representatives (absent an enlarged House), and seven or eight Electoral Votes, the Republican Party platform has actually been more enthusiastic about PR statehood than the Democratic Party's, going back to at least Ronald Reagan's day.
I'm much more skeptical about DC and, certainly, Guam and the smaller territories. In the case of DC, aside from the partisan angle, it's just too small. And the non-PR territories are simply teeny tiny—with 100,000 or fewer residents. Adding them as individual states simply makes no sense under the current construct.
We've beaten court-packing to death but I continue to believe it would be perceived as illegitimate. Nine justices has been sacrosanct for the entirety of the modern history of the Republic. Overriding it for partisan advantage simply because Donald Trump got to appoint Justices despite losing the popular vote is hard to justify.
As with the previous examples, however, there's a caveat. Again, I don't see Trump's presidency as illegitimate on the basis of his having received fewer votes. While Russian interference adds an asterisk I still don't have a problem with his appointing Justices per se.
Alas, the Merrick Garland gambit is troublesome. It was legal but at least pushed the boundaries of normative legitimacy. While I would have likely supported a refusal to vote for an Obama successor to the most conservative Justice on the Court had Antonin Scalia died in August or September of an election year, it struck me as naked partisanship doing so when he died in February or a successor was named in March—nearly nine months before the election.
Now that the shoe is on the other foot, with the most liberal Justice, Ruth Bader Ginsburg, dying just weeks before the subsequent election, we're at a crossroads. While I'm more sympathetic to the Republican argument that it's different given unified government than most OTB readers, it's obviously stunningly hypocritical. Half the country would almost surely see a third Trump Justice being confirmed under the circumstances as illegitimate. That would especially be the case if he did so during the lame duck session having lost the election.
Under that circumstance, I think adding two seats to the Supreme Court to essentially reverse the Garland power grab could be sold as a legitimate corrective. Still, a huge chunk of the country would doubtless see it as a giant escalation that broke a hard and fast rule of the game.
Further, doing all of the above—packing the courts, expanding the House, adding Democratic-leaning states—essentially in one fell swoop as a result of winning a single election cycle would almost surely be seen as a declaration of war on Red America.
And, yes, I understand that a lot of commenters think it's about time. That Red America long ago declared war on them. While I understand that view, I think it's wrong. Or, at least, wrongheaded.
While our system is institutionally skewed towards the interest of the suburbs and rural areas, it's ultimately still dominated by the urban centers. Not just because more people live there and they outvote the rest but because they have most of the money and dominate the media, universities, and other purveyors of ideas and culture. Even with the Senate, Electoral College, and Supreme Court over-representing Red America, it merely acts as a regulator. We're enacting change slightly slower than we would otherwise.
Indeed, I see the Garland gambit as a desperate, last-ditch effort. Even with the institutional advantages, McConnell and company know they have an uphill fight to keep control of the Senate. Republicans already have to draw an inside straight to win the White House and more states are turning Blue every cycle. And even the Supreme Court is issuing massive rebukes to the values of Red America on things like LGBTQ rights, a trend that's likely to continue.
Ultimately, then, radical power plays to balance the scales will make those in Blue America who are already winning feel slightly better about the system but further inflame those in Red America who see the country they grew up in becoming unrecognizable. It may increase representativeness at the margins and destroy normative legitimacy altogether.
________________
* I have no desire to re-litigate any of these events in the comments section. I'm simply laying out may view of the threats to legitimacy of our system.