Another TSA Outrage: 95 Year-Old Women With Cancer Now A National Security Threat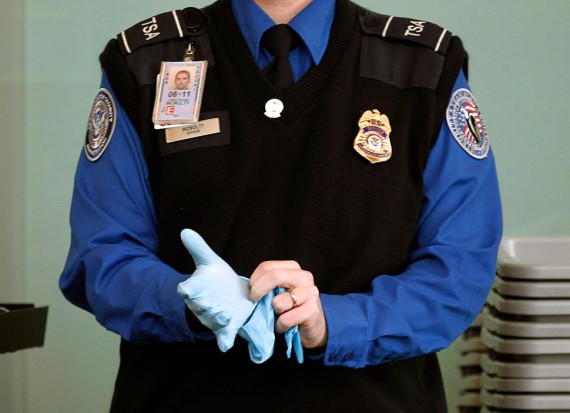 After reading through the details of this story, one can only wonder why the people involved were thinking:
Lena Reppert, a native of Barry County, was flying from Florida to move home to the Hastings area, where she's living with relatives who are caring for her, said her daughter, Jean Weber of Destin, Fla.

Instead of a getting a special goodbye moment with her cancer-stricken mother, Weber said the June 18 security check turned in a tearful ordeal because of the lengthy pat down by Transportation Security Administration agents.

"She was subjected to 45 minutes of searching, and I didn't think that should happen," Weber said this morning from her home in Destin.

She said TSA agents told her she had to remove her mother's adult diaper because they couldn't complete the screening. She said her mother has chronic lymphocytic leukemia and her health has declined significantly in the last year.

When Weber later complained to TSA, supervisors told her security procedures were followed properly and respectfully.

(…)

The TSA's response to Weber's complaint: "While every person and item must be screened before entering the secure boarding area, TSA works with passengers to resolve security alarms in a respectful and sensitive manner. We have reviewed the circumstances involving this screening and determined that our officers acted professionally and according to proper procedure."
Of course you think they did, that's the problem.
Here's video from CNN: