Willard Scott, 1934-2021
America's weatherman is gone. Sadly, he did not make it to 100.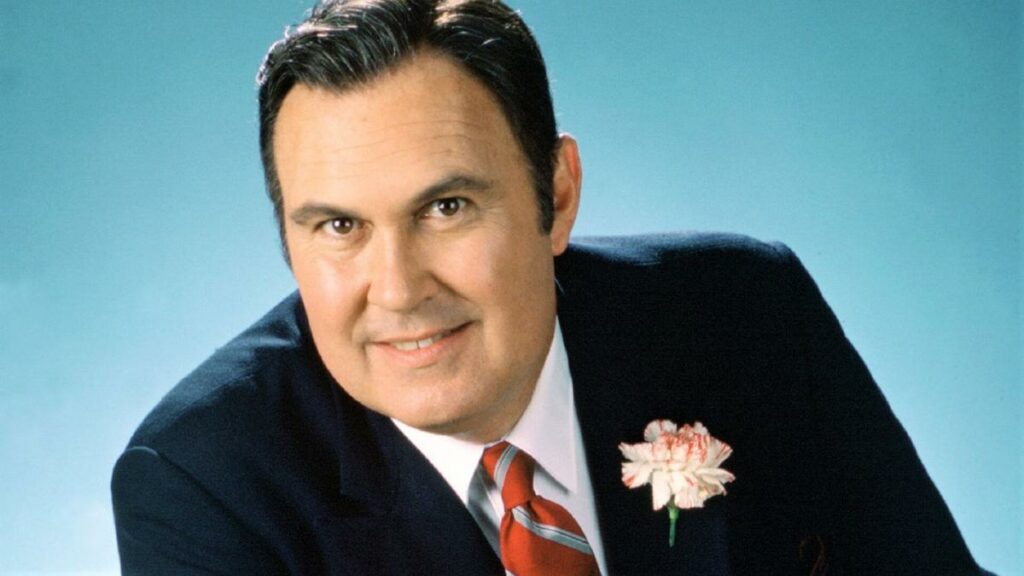 NPR ("'Today' Veteran Willard Scott, Who Delivered Weather With Shtick, Dies At 87"):
Willard Scott never seemed to have much trouble getting work. He narrated shows at Carnegie Hall, he spent a decade hosting the Macy's Thanksgiving Day Parade and he appeared in countless commercials — all after he found success as the lovable, oddball weather guy on NBC's Today show. Scott died Saturday at 87.

Al Roker, who announced the death of his former NBC colleague on Instagram, said Scott was surrounded by family when he "passed peacefully."

"We lost a beloved member of our @todayshow family this morning," Roker wrote. "He was truly my second dad and am where I am today because of his generous spirit. Willard was a man of his times, the ultimate broadcaster. There will never be anyone quite like him."

Scott spent practically his whole life in the business. At 16, he got his foot in the door as a page boy at NBC's Washington, D.C., bureau. Three years later, he started co-hosting the Joy Boys radio show, a nightly hodgepodge of comedy bits.

His goofy act became a staple of local radio and TV. Kids who grew up around Washington in the early '60s knew Scott by another name: Bozo the Clown. Then he landed a role that would become part of the fabric of American popular culture — Scott was the original Ronald McDonald.

In 1967, Scott got his first gig as a local TV weatherman. Thirteen years later, in 1980, then-Today show host Tom Brokaw introduced him to viewers from coast to coast. It wasn't long before his wacky persona won over a national audience.

"Weather can be pretty bland on a day to day basis, and so what you do is to add a little shtick to it," Scott told NPR in 1987. That shtick included playing around with his infamously bad toupee, impersonated pop star Boy George and then, one morning, the ultimate Willard Scott stunt: He delivered the weather dressed up as Brazilian singer Carmen Miranda. Not everyone at NBC was amused.

"There are people up there, who made a lot of money, betting on me to fall on my face and that this whole cornball act would never make it," he told NPR.

But it worked. And even though Scott contrived a lot of his "shtick," his trademark act was actually developed by the folks watching at home. One day in 1983, a viewer wrote in asking Scott to wish his uncle a happy 100th birthday on air. Scott obliged, and more requests flooded in. The birthday wishes became so popular that after Scott left his post delivering Today's weather in 1996, he would still appear twice a week to greet his so-called birthday buddies. He even wrote books about them with his usual sense of humor.
The WaPo obit ("Willard Scott, 'Today' show weatherman and resident merrymaker, dies at 87") dwells more on the internal controversy:
His tomfoolery drew private scorn from "Today" show contemporaries and predecessors such as Hugh Downs, but Mr. Scott was unapologetic. "People said I was a buffoon to do it," he told the New York Times. "Well, all my life I've been a buffoon. That's my act."

[…]

Unlike viewers who embraced Mr. Scott's sincerity and warmth, his co-hosts did not find him refreshing. Pauley once publicly called him "an alien being," and he endured an embarrassing public scrap with Gumbel.

In 1989, when "Today" had slipped behind ABC's "Good Morning America" in the ratings for the first time, Gumbel wrote a stinging memorandum to his bosses. It was soon leaked to media outlets.

In the memo, Gumbel savaged Mr. Scott for holding "the show hostage to his assortment of whims, wishes, birthdays and bad taste. This guy is killing us and no one's even trying to rein him in." (Gumbel, widely regarded by colleagues as distant and haughty, issued scathing comments about other "Today" personnel, including film critic Gene Shalit, noting that his reviews "are often late and his interviews aren't very good.")

NBC brass insisted that Mr. Scott and Gumbel make up, and they soon did, at least publicly. Mr. Scott, who told a reporter that the memo "cut like a knife," had the last laugh. The weatherman was soon earning $1 million a year from NBC, even though he was seldom on the air for more than three minutes an hour. And a call-in poll in USA Today, taken soon after the hubbub developed, reported that 27,300 people thought Mr. Scott's weather segments helped the show. Only 854 took an unfavorable view of him.
While Today and similar programs are ostensibly "news," people who turn the shows on early in the morning aren't looking for hard-hitting journalism. The audience wants personalities that they're comfortable having in their living rooms while they're still in their pajamas having their morning coffee.
It's hard to believe that Scott left Today a quarter-century ago and was only on the program for sixteen years. Indeed, Roker has held the gig considerably longer now than his predecessor.