William J. Crawford: No Ordinary Janitor
Reflections on a story making the rounds this Independence Day.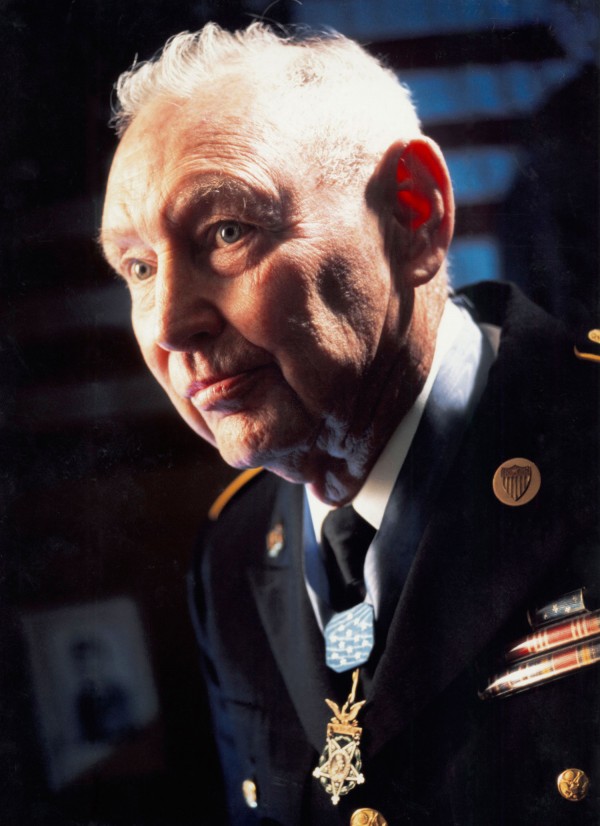 Making the rounds this Independence Day is a piece from a few years back titled "A Janitor's Ten Lessons in Leadership" by James Moschgat, a retired Air Force colonel.
William "Bill" Crawford certainly was an unimpressive figure, one you could easily overlook during a hectic day at the U.S. Air Force Academy. Mr. Crawford, as most of us referred to him back in the late 1970s, was our squadron janitor.

While we cadets busied ourselves preparing for academic exams, athletic events, Saturday morning parades and room inspections, or never-ending leadership classes, Bill quietly moved about the squadron mopping and buffing floors, emptying trash cans, cleaning toilets, or just tidying up the mess 100 college-age kids can leave in a dormitory.

Sadly, and for many years, few of us gave him much notice, rendering little more than a passing nod or throwing a curt, "G'morning!" in his direction as we hurried off to our daily duties.

[…]

That changed one fall Saturday afternoon in 1976. I was reading a book about World War II and the tough Allied ground campaign in Italy, when I stumbled across an incredible story. On Sept. 13, 1943, a Private William Crawford from Colorado, assigned to the 36th Infantry Division, had been involved in some bloody fighting on Hill 424 near Altavilla, Italy.

The words on the page leapt out at me: "in the face of intense and overwhelming hostile fire … with no regard for personal safety … on his own initiative, Private Crawford single-handedly attacked fortified enemy positions." It continued, "for conspicuous gallantry and intrepidity at risk of life above and beyond the call of duty, the President of the United States …"

"Holy cow," I said to my roommate, "you're not going to believe this, but I think our janitor is a Medal of Honor winner." We all knew Mr. Crawford was a WWII Army vet, but that didn't keep my friend from looking at me as if I was some sort of alien being. Nonetheless, we couldn't wait to ask Bill about the story on Monday.

We met Mr. Crawford bright and early Monday and showed him the page in question from the book, anticipation and doubt on our faces. He starred at it for a few silent moments and then quietly uttered something like, "Yep, that's me." Mouths agape, my roommate and I looked at one another, then at the book, and quickly back at our janitor. Almost at once we both stuttered, "Why didn't you ever tell us about it?" He slowly replied after some thought, "That was one day in my life and it happened a long time ago." I guess we were all at a loss for words after that. We had to hurry off to class and Bill, well, he had chores to attend to.
Reflecting back on this experience decades later, Moschgat distilled, as you might have guessed, ten leadership lessons. Among them: be cautious of labels, everyone deserves respect, and no job is beneath a leader.
Doing a bit more "research" on Crawford, I found that there was a little more to the story. First off, he wasn't simply extraordinarily brave for "one day . . . a long time ago." Aside from having been a Golden Gloves champion before the war, his military exploits didn't end that day:
After the battle, Crawford later was captured by the Germans and was presumed dead. In 1945, the Medal of Honor was presented to his father, but later that year, Crawford was found alive when a group of soldiers were rescued from German control. Crawford re-enlisted in 1947 and retired in '67 as a master sergeant.
So, not only was he a hero for reasons on his Medal of Honor citation but he went on to endure eighteen months as a prisoner of war and then went on to serve out a full career as a non-commissioned officer. That makes his humility, less than a decade after hanging up the uniform, all the more remarkable.
Additionally, it seems that Moschgat's cohort at USAFA wasn't the last to recognize MSG Crawford's contributions.
Years later, in 1984, the commencement speaker at the Academy was President Ronald Reagan. Looking over the sea of young faces that represented the very best our nation has to offer, he said: "America's men and women of today have made us a great nation." And then the president turned his attention to the past, calling forward a 66-year-old janitor crisply dressed in a uniform that still fit his trim frame. Forty years after his heroism at Altavilla, Italy and 17 years after his retirement from a military career, the president hung the Medal of Honor around the janitor's neck.

The cadets themselves, had decided proper recognition of their janitor was long overdue, and had taken steps to see an "oversight" corrected.
Crawford died in March, 2000.