Women Competing With Porn?
Maureen Dowd blames the Internet for women having sex with men they find unattractive.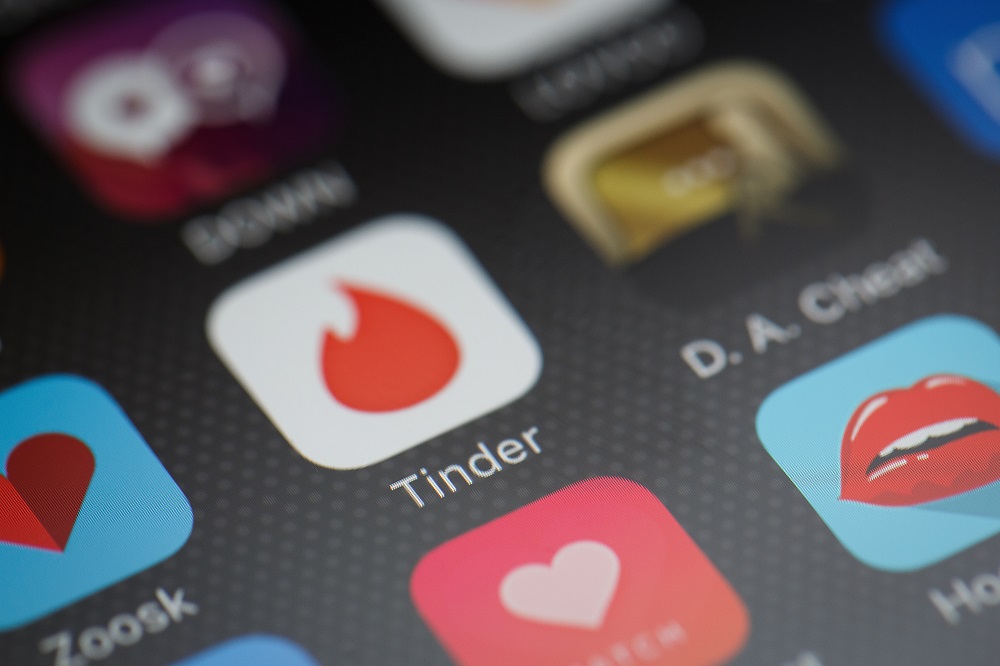 Maureen Dowd has an especially odd column today asking, "Why would a woman go home with a man, decide she's not attracted to him but have sex with him anyway?" Why, indeed. Apparently, there are some popular books and short stories, written by women, in which women do just that. Oh, and Stormy Daniels.
Apparently, it's the Internet's fault.
In her book [Love Rules], [Joanna] Coles quotes cyberpsychologist Mary Aiken on the dangers of losing your inhibitions more easily when you are in the "immersive environment" of cyberspace — a space designed by men.

"Online dating is very crowded," Aiken said. "There are four people in it: two real, normal selves, and two virtual selves."

Echoing a theme from "Cat Person," Coles tells me: "Things go from naught to 60 really fast. When you have a lot of communication online before you go out with someone, it builds up a false sense of who the person is. There's a tendency to fill in the blanks with positive information." (She points to a study showing a sixfold increase in sexual assault associated with online dating.)

"It's very easy to imagine someone online in a positive way," she says, "but it's only when you sit down, with all five senses in play, that you can really tell, 'Do I find this person attractive?'"

When I ask her why women would have sex with men whose looks or behavior is turning them off, she replies, "The fear is that dating apps make women interchangeable."

Coles talks about porn and living in a culture where teenagers check their phones a minimum of 75 times a day, always "one click away from some of the most aggressive porn imaginable."

[…]

In her book, Coles interviews women who explain why they hesitate to tell men that porn sex is not pleasurable to them.

"There's a new sense in which young women feel that they are now in competition with porn, and if they don't put out, it's easy for the guy to go home, log in to Pornhub and get what he needs there," Coles says. "They're sublimating their own needs to try and please the guy. Then they realize their needs weren't being met at all.

"Porn sex is designed to get men off in six to eight minutes. Many men don't know how to interpret female behavior in bed unless it replicates a porno film."
I've noted similar claims being made from time to time and been skeptical.
Naomi Wolf made the same assertion way back in 2003:
Far from having to fend off porn-crazed young men, young women are worrying that as mere flesh and blood, they can scarcely get, let alone hold, their attention.

Here is what young women tell me on college campuses when the subject comes up: They can't compete, and they know it. For how can a real woman-with pores and her own breasts and even sexual needs of her own (let alone with speech that goes beyond "More, more, you big stud!"-possibly compete with a cybervision of perfection, downloadable and extinguishable at will, who comes, so to speak, utterly submissive and tailored to the consumer's least specification?

For most of human history, erotic images have been reflections of, or celebrations of, or substitutes for, real naked women. For the first time in human history, the images' power and allure have supplanted that of real naked women. Today, real naked women are just bad porn.
To which I responded,
Is there any evidence whatsoever that American men are abstaining from sex in record numbers? None of which I've heard.

Furthermore, she has it precisely backwards as to how most men are wired. Erotic imagery in the two-dimensional realm, much like drugs, is itself desensitizing. Watching beautiful movie stars with silicon-enhanced breasts romping around naked is interesting. For a while. And then it becomes, while not exactly boring, at least mundane. Seeing a good looking but famous woman nude in a movie or on a computer screen is, for those of us past adolescence, interesting in the way that the Blog Chicks Pix* is: it's a curiousity. And, frankly, "More, more, you big stud!" isn't exactly the height of stimulation.

Real women, unlike those on a screen, are, to use a techological term, interactive. They have personalities. Plus, they're, well, corporeal. They're warm. They smell good. They taste good. They laugh at your jokes. And that's not to mention emotional attachment, the ability to share our lives, have babies, and all those other reasons why heterosexual men are drawn to women. Until fantasy gains those qualities, real women have no competition.
I recycled that response in reaction to a 2013 study finding young Japanese men less interested in sex than their forebears. At least that report only blamed online porn as one of the factors.
While I can "get off my lawn" with the best of them, I'm generally skeptical of radical changes in human behavior on a generational basis. Attitudes and preferences change over time, of course, but the sex drive is pretty hard-wired.
It's certainly true that access to porn has never been easier. There's no need to leave the house and have an embarrassing encounter with a store clerk. And, as a "South Park" episode some years back noted, in almost absurdly wide variety.
Further, the rise of hook-up apps has both empowered women to freely explore their sexuality and yet turned them into something of a commodity, since another woman is just a swipe away. I can see how that would create some pressure toward compliance.
Still, none of that satisfactorily answers Dowd's topline question. If a woman decides to hook up with a guy she met through Tinder, decides she's not attracted to him IRL, porn culture doesn't explain her having sex with him. Why would she care about disappointing someone to whom she's not attracted and, presumably, never wants to see again? After all, what applies to men here still applies at least as much to women: they can easily find another guy to sleep with that night.
Two explanations occur to me.
First, maybe there's a sense of obligation created by the fact of the hook-up? Women are wired, whether intrinsically or through socialization, to avoid disappointing others. Maybe they have a sense that swiping right is more-or-less a promise to have sex.
Second, and more disturbingly, they fear being raped. Having put themselves in a vulnerable position with a stranger, they figure that a few minutes of consensual sex is better than risking a much worse alternative.
Which is far more depressing than Dowd's hypothesis.
______________
* The Blog Chicks Pix reference likely makes no sense now to people who weren't reading blogs in the early 2000s. Suffice it to say that there was enormous interest in seeing pictures, few of them more than mildly racy, of female bloggers.