Women's Work Pays Less – And It Should
Career fields dominated by women tend to pay less than those dominated by men. But gender discrimination isn't the main reason.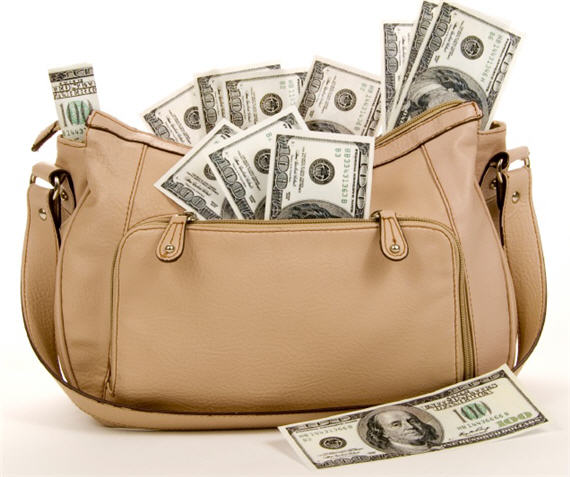 Amherst economist Nancy Folbre thinks women earn less than men because they are naturally predisposed to taking jobs that don't pay well.
In a careful analysis of longitudinal data on earnings that includes survey questions regarding attitudes related to work preferences, Nicole Fortin, at economist at the University of British Columbia, finds that women tend to place less importance on money and more importance on people and family than men do.

Those preferences help explain why women often choose to care for children and other family members, knowing full well that this will limit their career opportunities, lower their earnings and increase their economic vulnerability.

Both biological and cultural factors can explain attitudinal differences between women and men. In our society, caring for others has long been considered an essential aspect of femininity (social psychologists devote considerable effort to measuring such things). And sometimes women don't choose girly jobs, but end up in them because they face discrimination or harassment in other jobs.

[…]

What's striking is the high cost of femininity. Many traits that contribute to women's success in finding a male partner don't pay off in the labor market – and vice versa. As one economic analysis of a speed-dating experiment puts it, "Men do not value women's intelligence or ambition when it exceeds their own." By contrast, intelligence and ambition contribute to men's success in both the "dating market" and the labor market.

But men's attitudes toward women (which are changing, albeit slowly) don't tell the whole story. Another factor is women's affinity for services that aren't rewarded by a market-based economy.

Indeed, market failures in the provision of these services help explain why we rely heavily on a welfare state that is, not incidentally, often dubbed a nanny state.
Folbre isn't happy about this, observing, "We need to figure out how to honor girly values while earning manly pay."
But, as Glenn Reynolds is amused to note, her commenters have some sharp retorts:
We should try to reverse the point of view and ask: why are some "manly" jobs paid more then "girly" jobs? Sometimes, it's the only way to attract suitable candidates. Who wants to collect garbage? Who wants be a sailor? Salary is not the only reason for choosing a job. Many "girly" jobs are gratifying, while many manly jobs are stultifying. Why would someone work in a mine, if not for money?
And:
So called girly jobs are usually cost centers. They are necessary but do not directly create profits. Even within corporations, the girly department is always human resources; necessary but not a driver of earnings. Men also tend to be risk takers. We see this develop very early on in boys. During the school years, taking risks and thinking outside the box is frowned upon; even punished and may explain the growing gap between the academic achievement of girls vs boys. In the real world, risk, innovation, entrepreneurship; bucking the status quo is rewarded. So while girls do better in school, their earnings later are perhaps lower not only because they choose 'caring' jobs (working for someone else) but because they are so accustomed to succeeding in a system that rewards conformity and compliance, they are unprepared to take the risks necessary to innovate and truly compete in a world without an established set of rules to follow. Instead of finding ways for girly jobs to pay manly wages, women need to start companies and produce goods and services that make money from girly values. Women have to want to make money and they have to take risks and that does not have to interfere with 'caring'.
While I think both of these arguments have merit, it's obviously the case that some high-paying jobs aren't conducive to women, either because of physical requirements or cultural pressure. And there's little doubt that the salaries of secretaries, teachers, nurses, and other traditional girl jobs were artificially low because, for generations, they were held almost exclusively by women.   Since women had few other alternatives and either had a husband's salary to supplement their earnings or were expected to leave the workforce upon finding a husband, paying them less than a man — who, after all, had a family to support — was considered justified.
Regardless, though, the notion that we should start paying those who take "girly jobs" more money simply because there's a disparate impact is bizarre.  If women are more apt than men to choose jobs they find psychically rewarding rather than focusing on salary, then they're making a choice with an obvious trade-off.   Finding a job that's both satisfying and lucrative is a rare serendipity, indeed.
Of course, it's not only women making those choices.   When I pursued a PhD  in political science, I intentionally chose to trade off the potentially much greater financial reward of, say, corporate law practice and 70-hour work weeks for doing something I wanted to do.  And, while I occasionally bemoan society's economic valuation system, I don't begrudge those willing to live more stressful lives the luxuries that come with it.
Increasingly, men seem to be deciding that there's more to life than money and that they're willing to earn less in exchange for less stress and more time with their families.   Ironically,we're able to make that trade-off precisely because our wives are also bringing in a paycheck.