August Jobs Report Slightly Stronger Than Expected
Jobs growth in August was slightly better than expected, but still nothing overly impressive.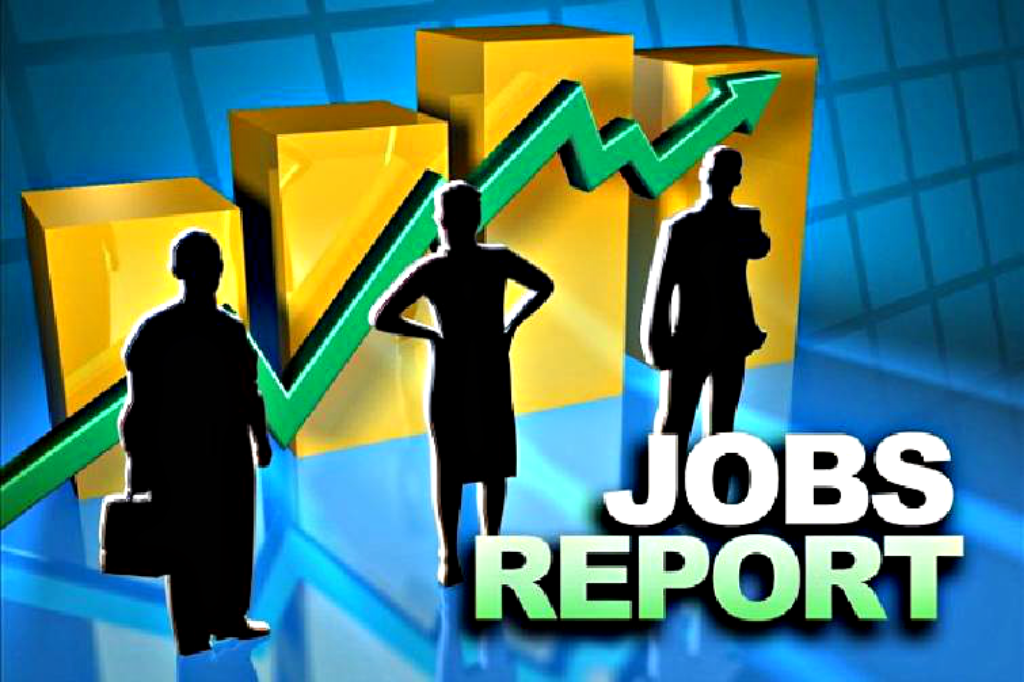 So far this year, the word governing the jobs market has been "inconsistent." At the start of the year, in both January and February we saw numbers that, notwithstanding the fact that most of the nation was undergoing a cold and harsh winter, were fairly strong, suggesting that this could be a good year for jobs growth after all notwithstanding the fact that we are rather late in the recovery from the Great Recession and nearing a point in the jobs market where we've typically seen equilibrium in the past. The following two months, though, March and April, turned disappointing as net jobs growth missed even modest target numbers by wide margin, The situation was slightly better in May, but the numbers for that month were about the same as what we saw for most of the final two years of the Obama Administration, numbers which are more consistent with a mature recovery reaching what economists refer to as "full employment." The same was true for the report for June which was somewhat better than where expectations had been set. Last month's report, though, fell short of expectations and we continued to see the wage stagnation that has been evident for the better part of a year now.
Heading into the release of today's August Jobs Report, the expectations of analysts and traders on Wall Street was that we would see jobs growth somewhere in the +191,000 range, with the top-line unemployment rate staying somewhere near where it was back in July at 3.9%. As with previous reports, though, the focus was less on jobs growth and more on the question of whether or not wage growth would improve significantly from the rather tepid rate we've seen so far this year. This is especially important given the fact that other economic statistics are showing that inflation at the wholesale and consumer levels was starting to increase at a faster rate than we've seen in the past and that, without more rapid wage growth, Americans would effectively see real wages decline in terms of their purchasing power. Indeed, as I noted in my post about the December report, the jobs market seems to be at the point where expecting massive increases in job creation are probably out of the question. Instead, we're likely to see modest but healthy jobs growth, but not anything spectacular.
As it turned out, job creation was slightly ahead of expectations, and we actually saw some movement on wage growth:
Total nonfarm payroll employment increased by 201,000 in August, and the unemployment rate was unchanged at 3.9 percent, the U.S. Bureau of Labor Statistics reported today. Job gains occurred in professional and business services, health care, wholesale trade,
transportation and warehousing, and mining.

The unemployment rate remained at 3.9 percent in August, and the number of unemployed persons, at 6.2 million, changed little. (See table A-1.)

Among the major worker groups, the unemployment rates for adult men (3.5 percent), adult women (3.6 percent), teenagers (12.8 percent), Whites (3.4 percent), Blacks (6.3 percent), Asians (3.0 percent), and Hispanics (4.7 percent) showed little or no change in August. (See tables A-1, A-2, and A-3.)

The number of long-term unemployed (those jobless for 27 weeks or more) was little changed in August at 1.3 million and accounted for 21.5 percent of the unemployed. Over the year, the number of long-term unemployed has declined by 403,000. (See table A-12.)

Both the labor force participation rate, at 62.7 percent, and the employment-population ratio, at 60.3 percent, declined by 0.2 percentage point in August. (See table A-1.)

The number of persons employed part time for economic reasons (sometimes referred to as involuntary part-time workers), at 4.4 million, changed little over the month but was down by 830,000 over the year. These individuals, who would have preferred full-time
employment, were working part time because their hours had been reduced or they were unable to find full-time jobs. (See table A-8.)

(…)

Total nonfarm payroll employment increased by 201,000 in August, in line with the average monthly gain of 196,000 over the prior 12 months. Over the month, employment increased in professional and business services, health care, wholesale trade, transportation and warehousing, and mining. (See table B-1.)

Professional and business services added 53,000 jobs in August and 519,000 jobs over the year.

In August, health care employment rose by 33,000, with job gains in ambulatory health care services (+21,000) and hospitals (+8,000). Health care has added 301,000 jobs over the year.

Wholesale trade employment increased by 22,000 in August and by 99,000 over the year. Durable goods wholesalers added 14,000 jobs over the month and accounted for about two-thirds of the over-the-year job gain in wholesale trade.

Employment in transportation and warehousing rose by 20,000 in August and by 173,000 over the past 12 months. Within the industry, couriers and messengers added 4,000 jobs in August.

Mining employment increased by 6,000 in August, after showing little change in July. Since a recent trough in October 2016, the industry has added 104,000 jobs, almost entirely in support activities for mining.

Employment in construction continued to trend up in August (+23,000) and has increased by 297,000 over the year.

Manufacturing employment changed little in August (-3,000). Over the year, employment in the industry was up by 254,000, with more than three-fourths of the gain in the durable goods component.

Employment showed little change over the month in other major industries, including retail trade, information, financial activities, leisure and hospitality, and government.
In addition to the numbers above, the Bureau of Labor Statistics reported that total nonfarm payroll employment for June was revised downward from +248,000 to +208,000 and the number for July was revised downward from +157,000 to +147,000. This represents a net downward revision for the two months of -50,000 jobs. Combined with this month's jobs numbers, this puts the average jobs growth for the past three months at +185,333 net jobs created per month, a decrease from where the three-month average stood last month. So far in 2018, we've seen a total of 1,253,000 new jobs created in 2018 as a whole for an average of 175,500 net new jobs created per month since the start of the year, which is a drop from where we stood last month. Combined with the final jobs numbers for 2017, this means we've seen a total of 3,115,000 new jobs created since January 1, 2017, a period that has largely coincided with Donald Trump's tenure as President, for a monthly average over that period of +155,750 new jobs created, which is a slight decrease from where this average stood as of last month. As I have been saying since the start of the year, these numbers are most certainly not one that indicates an imminent massive increase in hiring by employers.
During his campaign for President, Donald Trump promised to create 25,000,000 jobs during his Presidency. That would require the creation of 3,125,000 per year over an eight-year term for an average of 261,000 new jobs per month. Over a four-year term that would require 6,250,000 per year, for an average of 521,000 new jobs per month. Based on the average growth rate we have seen since the start of 2017 it would take nearly twelve and one-half years to reach that goal. Based on the average for 2018 to date, it would take roughly ten years to reach the goal. Based on the average jobs growth for the year to date, it would also take roughly twelve years to reach that goal. Based on the average for the past three months, it would also take roughly ten years to reach Trump's goal. All of this, of course, assumes that we don't have even a mild recession during that period. Needless to say, it is unlikely that we're going to see sustained average jobs growth over the next three to seven years that would put us close to the President's goal absent a significant change in the nature of the jobs market.
Looking deeper into the numbers, the average workweek across the board was unchanged at 34.5 hours while average hourly earnings rose 10 cents to $27.051. Over the year, average hourly earnings have risen by 77 cents or 2.9%. These are positive numbers, but still frustratingly low given what seems as though it is becoming tighter labor market. As I've said before, this slow wage growth could mean that we're hitting some sort of equilibrium in the jobs market that will preclude big jumps in either hiring or hourly earnings, what it doesn't suggest, though, is that we're going to see massive increases in either number. On the downside, the labor force participation rate numbers are not moving in the right direction. The employment/population ratio and the labor force participation both fell 0.2% despite the increase in jobs and the drop in the workforce as measured by the Household survey. This suggests that there is still a significant portion of people who are continuing to stay on the sidelines of the jobs market for one reason or the other.
In its takeaway, The New York Times emphasizes continued and relatively strong wage growth notwithstanding potential problems created by the President's trade policies:
Political intrigue and growing anxiety about a possible trade war did little to dent a strong streak of job creation as employers once again fattened their payrolls , and wages kicked up.

"What's worth noting is that even though there still remains a lot of headline noise around politics and protectionism, underneath that, the U.S. economy — and that includes labor markets — is doing quite fine," said Michael Gapen, chief United States economist at Barclays.

"It's only one month," he said of the strong wage growth, "but it would be consistent with a gradual tightening in the labor market."

Yet the manufacturing sector, which President Trump has focused on and which had shown hardy gains, had fewer gains than initially estimated. The 93,000 jobs that the government originally reported for May, June and July was revised down to 62,000. And in August, the sector lost 3,000 jobs.

The dimmed picture in manufacturing may be a sign of trade troubles. "You could tell the story that protectionism is taking some toll here," Mr. Gapen said. "In most of the manufacturing indices, all showed a drop-off in new export orders."

Although the unemployment rate remained at 3.9 percent, the report showed that another 188,000 part-time workers converted to full-time jobs

New jobless claims this week continued their slide to levels not seen since the 1960s, while the unemployment rate has similarly been fluttering in record-low territory.

(…)

The 0.4 percent monthly increase in average hourly earnings bumped up the year-over-year rate to 2.9 percent, relieving some of the anxiety about sluggish wages. The Trump administration, looking to counter concerns about slow wage growth, released a report on Wednesday that highlighted shortcomings in official government data. The report by the White House Council of Economic Advisers produced a significantly higher pace of increases by taking account of aging workers, different inflation measures, tax cuts and benefits like parental leave and one-time bonuses.

Since the recession, employers have increasingly sought to attract workers with lures other than bigger paychecks, which increase fixed costs. More employers are seeking to offer traditional and nontraditional benefits — from unlimited time off and free popcorn to pension plans — instead of wage increases, said Becky Frankiewicz, North America president of ManpowerGroup.
CNBC meanwhile emphasizes the wage growth:
Long-awaited wage growth posted its biggest increase of the economic recovery in August while payroll gains beat expectations and the unemployment rate held near a generational low of 3.9 percent, according to a Bureau of Labor Statistics report Friday.

Average hourly earnings rose 2.9 percent for the month on an annualized basis, while nonfarm payrolls grew by 201,000. Economists surveyed by Reuters had been expecting earnings to rise 2.7 percent, payrolls to increase by 191,000 and the jobless level to decline one-tenth of a point to 3.8 percent.

The wage growth was the highest since April 2009.

"If we continue to see wage growth move higher, it puts the Fed in play for a fourth rate hike, absent tariff concerns," said Quincy Krosby, chief market strategist at Prudential Financial. "I don't think this is going to be the beginning of a downturn in the market, but the fact is there had been other reports leading up to this suggesting wages had been moving higher. Today's print is indicative of a tight labor market."

Yields jumped after the numbers were released and stock futures fell on expectations the data justified more rate hikes from the Federal Reserve.

The news wasn't all good on the employment front. Counts for the two previous months were lowered by 50,000 — from 248,000 to 208,000 in June and from 157,000 to 147,000 in July. In the big picture, though, the August number was in line with the average monthly gains of 196,000 over the past 12 months.

In addition, there was a surge in those counted as not in the labor force. The number rose by 692,000 to 96.3 million.

A broader measure of unemployment that takes into account discouraged workers and those at jobs part time for economic reasons edged lower, from 7.5 percent to 7.4 percent.
The big questions looming above all of this, of course, are both economic and political.
On the economic side, there's the question of what impact, if any, the Administration's economic policies are actually having on the economy going forward. While jobs growth has remained positive and we've seen some good Gross Domestic Product numbers, there's no real indication that the tax cuts put in place last year are having the kind of impact that the Administration hoped they would when they were signed into law late last year. Partly this appears to be because corporations are not investing the tax savings they are experiencing in the ways that Republicans hoped, and instead either banking the money or using it for stock buybacks, neither of which add much of anything to the economy. This is probably the main reason that the tax cuts are not doing well in the polls and why Republicans have largely abandoned plans to campaign on those cuts in the fall. Perhaps that will change in the coming months, but it seems unlikely. Additionally, it's probable that whatever positive impact the tax cuts might have will be offset in whole or in part by the negative impact of the President's misguided and foolish trade policies.
The second question is how all of this might impact the midterm elections. Given the importance that voters tend to put on so-called "pocketbook" issues when they go to the polls, the question of which of these forces ends up having the biggest impact when November rolls around could prove decisive in some close races. In that respect, Republicans arguably have reason to be hopeful since the economy appears to be healthy and it seems unlikely that we'll see that change at any point in the near future. At the same time, though, the stagnation in wage growth is the area where these statistics tend to hit home for most Americans, and the stagnation in that area seems likely to continue. This is why it will be worthwhile to watch these numbers closely as Election Day gets closer.