July Jobs Creation Falls Short Of Expectations, Wage Growth Remains Stagnant
Jobs growth fell short of expectations in July but was still relatively decent. Wage growth, however, remains stubbornly stagnant.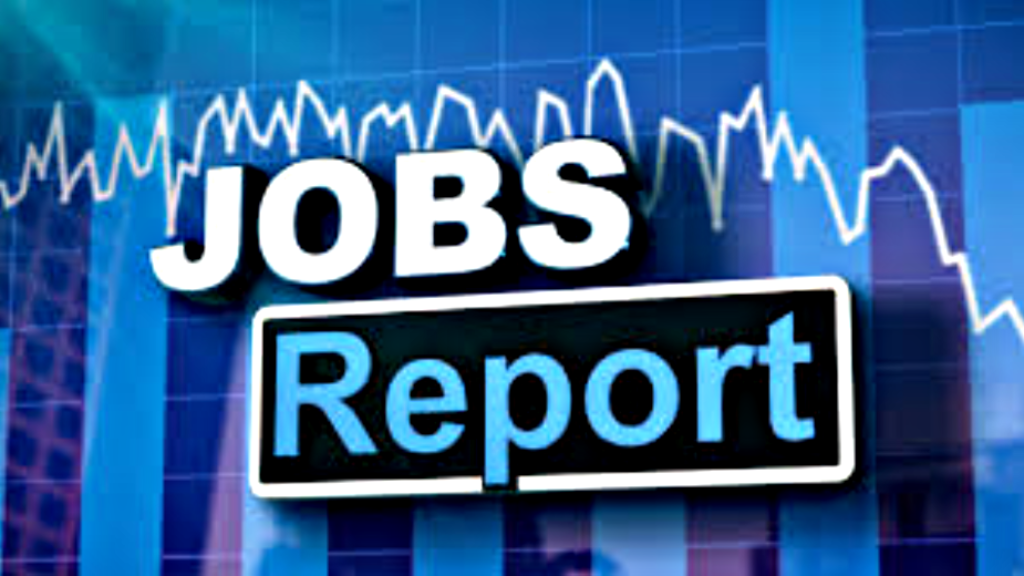 So far this year, the word governing the jobs market has been "inconsistent." At the start of the year, in both January and February we saw numbers that, notwithstanding, the fact that most of the nation was undergoing a cold and harsh winter, were fairly strong, suggesting that this could be a good year for jobs growth after all notwithstanding the fact that we are rather late in the recovery from the Great Recession and nearing a point in the jobs market where we've typically seen equilibrium in the past. The following two months, though, March and April, turned disappointing as net jobs growth missed even modest target numbers by wide margin, The situation was slightly better in May, but the numbers for that month were about the same as what we saw for most of the final two years of the Obama Administration, numbers which are more consistent with a mature recovery reaching what economists refer to as "full employment." The same was true for the report for June that was released last month, which was somewhat better than where expectations had been set.
More important than the jobs growth numbers and the unemployment rate, though, is the fact that wage growth, while positive, has remained as stubbornly stagnant as it was throughout most of 2017. This has been puzzling given the fact that the economic data suggested that a smaller available pool of labor should have led employers to increase wages to attract workers. In any case, heading into this morning, the expectations were that the jobs report for July would show roughly 190,000 new jobs created while wage growth would remain stuck around the 2.7% benchmark that we have seen since the start of 2017. Indeed, as I noted in my post about the December report, the jobs market seems to be at the point where expecting massive increases in job creation are probably out of the question. Instead, we're likely to see modest but healthy jobs growth, but not anything spectacular.
The numbers for July, which showed a lower-than-expected 157,000 jobs created and the topline Unemployment Rate falling to 3.9%, seems to indicate that the previous conclusions about the market are correct and that 2018 is unlikely to stand out as a banner year when it comes to either jobs or wage growth:
Total nonfarm payroll employment rose by 157,000 in July, and the unemployment rate edged down to 3.9 percent, the U.S. Bureau of Labor Statistics reported today. Employment increased in professional and business services, in manufacturing, and in health care and social assistance.

In July, the unemployment rate edged down by 0.1 percentage point to 3.9 percent, following an increase in June. The number of unemployed persons declined by 284,000 to 6.3 million in July. Both measures were down over the year, by 0.4 percentage point and 676,000, respectively. (See table A-1.)

Among the major worker groups, the unemployment rates for adult men (3.4 percent) and Whites (3.4 percent) declined in July. The jobless rates for adult women (3.7 percent), teenagers (13.1 percent), Blacks (6.6 percent), Asians (3.1 percent), and Hispanics (4.5 percent) showed little or no change over the month. (See tables A-1, A-2, and A-3.)

Among the unemployed, the number of reentrants to the labor force decreased by 287,000 in July to 1.8 million, following an increase in June. (Reentrants are persons who previously worked but were not in the labor force prior to beginning their job search.) (See table A-11.)

The number of long-term unemployed (those jobless for 27 weeks or more) was essentially unchanged at 1.4 million in July and accounted for 22.7 percent of the unemployed. (See table A-12.)

The labor force participation rate, at 62.9 percent in July, was unchanged over the month and over the year. The employment-population ratio, at 60.5 percent, was little changed in July but has increased by 0.3 percentage point over the year. (See table A-1.)

(…)

Total nonfarm payroll employment increased by 157,000 in July, compared with an average monthly gain of 203,000 over the prior 12 months. In July, job gains occurred in professional and business services, in manufacturing, and in health care and social assistance. (See table B-1.)

Employment in professional and business services increased by 51,000 in July and has risen by 518,000 over the year. Over the month, employment edged up in temporary help services (+28,000) and in computer systems design and related services (+8,000).

Manufacturing added 37,000 jobs in July, with most of the gain in the durable goods component.  Employment rose in transportation equipment (+13,000), machinery (+6,000), and electronic instruments (+2,000). Over the past 12 months, manufacturing has added 327,000 jobs.

In July, employment in health care and social assistance rose by 34,000. Health care employment continued to trend up over the month (+17,000) and has increased by 286,000 over the year. Hospitals added 7,000 jobs over the month. Within social assistance, individual and family services added 16,000 jobs in July and 77,000 jobs over the year.

Employment in food services and drinking places continued to trend up over the month (+26,000). Over the year, the industry has added 203,000 jobs.

Construction employment continued to trend up in July (+19,000) and has increased by 308,000 over the year.

In July, employment in retail trade changed little (+7,000). Job gains occurred in general merchandise stores (+14,000), clothing and clothing accessories stores (+10,000), and food and beverage stores (+8,000). These employment gains were offset by a decline of 32,000 in sporting goods, hobby, book, and music stores, reflecting job losses in hobby, toy, and game stores.

Employment showed little or no change over the month in other major industries, including mining, wholesale trade, transportation and warehousing, information, financial activities, and government.
In addition to the numbers above, the Bureau of Labor Statistics reported that total nonfarm payroll employment for May was revised upward from +244,000 to +268,000 and the number for June was revised upward from +213,000 to +248,000. This represents a net upward revision for the two months of +59,000 jobs. Combined with this month's jobs numbers, this puts the average jobs growth for the past three months at +223,333  net jobs created per month, which is a somewhat positive increase from where the three-month average stood last month. So far in 2018, we've seen a total of 1,253,000 new jobs created in 2018 as a whole for an average of 179,000 net new jobs created since the start of the year, which is a somewhere significant drop from where we stood last month. Combined with the final jobs numbers for 2017, this means we've seen a total of 2,964,000 new jobs created since January 1, 2017, a period that has largely coincided with Donald Trump's tenure as President, for an average over that period of +164,667 new jobs created, which is a slight decrease from where this average stood as of last month. As I have been saying since the start of the year, these numbers are most certainly not one that indicates an imminent massive increase in hiring by employers.
During his campaign for President, Donald Trump promised to create 25,000,000 jobs during his Presidency. That would require the creation of 3,125,000 per year over an eight-year term for an average of 261,000 new jobs per month. Over a four-year term that would require 6,250,000 per year, for an average of 521,000 new jobs per month. Based on the average growth rate we have seen since the start of 2017 it would take nearly twelve and one-half years to reach that goal. Based on the average for 2018 to date, it would take roughly ten years to reach the goal. Based on the average jobs growth for the year to date, it would also take roughly twelve years to reach that goal. Based on the average for the past three months, it would also take roughly ten years to reach Trump's goal. All of this, of course, assumes that we don't have even a mild recession during that period. Needless to say, it is unlikely that we're going to see sustained average jobs growth over the next three to seven years that would put us close to the 25,000,000 mark absent a significant change in the nature of the jobs market.
Looking deeper into the numbers, the average workweek across the board was down 0.1 hours to 34.5 hours while average hourly earnings rose 7 cents to $27.05. Over the year, average hourly earnings have risen by 71 cents or 2.7%. These are positive numbers, but still frustratingly low given what seems as though it is becoming tighter labor market. As I've said before, this slow wage growth could mean that we're hitting some sort of equilibrium in the jobs market that will preclude big jumps in either hiring or hourly earnings, what it doesn't suggest, though, is that we're going to see massive increases in either number.
Nelson Schwartz at The New York Times offers his takeaway:
The latest job figures follow a steady stream of hiring gains and a robust reading on economic growth. Last week, the Commerce Department reported that gross domestic product expanded at an annual rate of 4.1 percent in the second quarter, the fastest pace in nearly four years.

Like weather forecasters predicting sunny skies in Southern California, economists have watched the labor market produce consistent monthly increases in hiring recently. "I've never seen such a steady stream of gains — there's no volatility in the numbers," said Ellen Zentner, chief United States economist at Morgan Stanley.

Although the overall gain for July came in slightly below expectations, figures for payroll increases in May and June were revised substantially higher. The Labor Department said the economy added 268,000 jobs in May, up from an initial estimate of 244,000, while the June gain was revised upward to 248,000 from 213,000.

Martha Gimbel, director of economic research at Indeed.com, noted before Friday's report that in the first half of 2018, the average monthly increase in jobs had even exceeded those in the comparable periods of 2015 and 2016. (With revisions, it was 224,000, compared with 184,000 in the same period last year and 181,000 in 2016.) "It is amazing that at this point in a recovery you are seeing growth that is on average faster than the previous two years," she said.

The manufacturing sector has been strong recently and gained another 37,000 jobs in July. "We're not seeing any impact from trade tensions, as it's too early," said Scott Anderson, chief economist at Bank of the West in San Francisco. Makers of machinery, fabricated metals and electrical equipment have been among the most aggressive in hiring.

Steel Ceilings in Johnstown, Ohio, hired two hourly workers last month and will hire another two this month if it can find appropriate candidates, said Rick Sandor, the company's president. That's not easy these days — shifts run from 5 a.m. to 2 p.m., and temporary workers start at $14 per hour. So as the labor market has tightened, Mr. Sandor has eased up on the requirements for new hires.

In the past, he insisted on a couple of years' experience in metal fabrication, but now settles for candidates who show mechanical skills, like carpentry or heating and cooling repair. Mr. Sandor is willing to waive the requirement for a high school diploma as well and has even hired applicants with what he terms "minor" prison sentences.

"If a person was truly trying to get their life back together, we thought it would be helpful to offer them a job," Mr. Sandor said
Looking at these numbers realistically, it's not likely that we're going to see the kind of massive increases in hiring that Republicans would like to see, especially in advance of the November elections. As I've noted before, we're in the ninth year of the recovery from the Great Recession, making this the second longest recovery since World War II, with only the period of growth that lasted from March 1991 to March 2001 (120 months) surpassing it in length. (Source) Notwithstanding that length, though, this has also been among the weakest such recoveries, with employment growth averaging only 1.4% and Gross Domestic Product Growth averaging just 2.2%. This puts the current recovery as the second slowest recovery since World War Two, with only the relatively short recovery that lasted from 1945 to 1948 being worse in terms of GDP growth and the recovery that lasted from 2001 to 2007 being worse in terms of jobs growth. (Source) Typically this is the point at which jobs growth slows as employers find that their need for labor has dropped significantly and that the pool of available workers is drying up. This is even more the case in the modern era where increases in both worker productivity and the use of technology have meant that businesses can move forward, and even expand, without having to significantly expand their workforce. Rather than focusing on the jobs number, then, the big number that most economists have been focusing on lately has been wage growth which, so far at least, remains tepid at best.
Hanging above all of this, of course, are two questions.
The first is what impact the Administration's economic policies will have on the economy going forward. So far at least, we aren't seeing much indication that the tax cuts put in place in December are having the kind of positive impact that the Administration and Republicans on Capitol Hill hoped that they would either in terms of employment or wage growth. This is likely one reason that the tax cuts still aren't very well received in the polls, which is one reason why Republicans looking ahead to November are looking for other issues to run on as November gets closer. Perhaps we'll see some positive impact from the cuts that will help the GOP in November, but it has not shown up yet. On the other side of the coin, of course, are the Administration's trade policies, which are likely to have a negative impact on economic growth, although it's not clear when that might start to show up in the economic statistics.
The second question is how all of this might impact the midterm elections. Given the importance that voters tend to put on so-called "pocketbook" issues when they go to the polls, the question of which of these forces ends up having the biggest impact when November rolls around could prove decisive in some close races. In that respect, Republicans arguably have reason to be hopeful since the economy appears to be healthy and it seems unlikely that we'll see that change at any point in the near future. At the same time, though, the stagnation in wage growth is the area where these statistics tend to hit home for most Americans, and the stagnation in that area seems likely to continue. This is why it will be worthwhile to watch these numbers closely as Election Day gets closer.