World Cup U.S. Television Ratings Double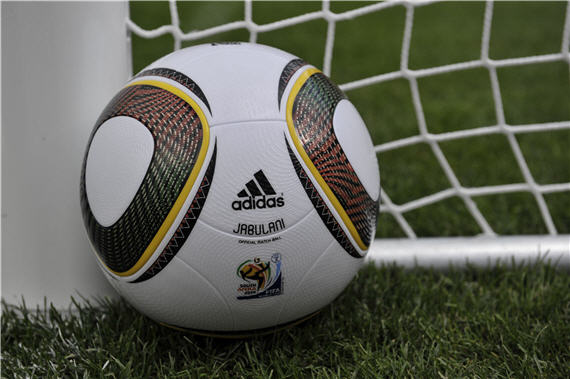 The television viewership numbers from the first days of the 2010 World Cup are in and, from at least one perspective, it seems to be good news for soccer fans:
For the first five matches of the World Cup, viewership has doubled from four years ago.

ESPN and ABC are averaging 4.9 million viewers per round — up a whopping 108% from the first five games of the 2006 World Cup.

In addition, Saturday's first-round match of the FIFA World Cup was the most-watched opening match and most-viewed United States match since 1994, when North American teams were also playing in early rounds.

The two-hour U.S. vs. England game on ABC drew 13 million viewers and a 7.3 household rating. Another 3.8 million watched on the Spanish-language Univision network. The overall three-hour telecast (including an hour of pre-match coverage) ranks fifth for U.S. viewers — behind three World Cup finals and a '94 U.S. vs Brazil match.
The USA v. England match, in fact, was the fifth most-watched soccer game ever broadcast by ABC:
The USA-England match Saturday was the fifth most-viewed soccer telecast in ABC history. The two-hour match window averaged a 7.3 household rating (8.4 million households) and 12.9 million viewers. When the one-hour pregame coverage was included in the figures, the game delivered a 6.1 household rating (7 million households) and 10.8 million viewers.

The match ratings are based on ABC viewership in 56 markets and do not include data from Univision (Spanish) and ESPN Deportes (Portuguese).
The top five list itself is interesting:
Most-watched matches in U.S. history
1. USA-China, 1999 women's final, 18 million viewers (11.4 rating)
2. Brazil-Italy, 1994 final, 14.5 million (9.5 rating)
3. USA-Brazil, 1994 round of 16, 13.7 million (9.3 rating)
4. Italy-France, 2006 final ,12.0 million (7.0 rating)
5. USA-England, 2010 first round, 10.8 million (6.1 rating)
All of these were either finals, or games in which the U.S. team was facing a top-ranked team, meaning that they likely benefited from a good deal of pre-game hype.
At the same time, though, the World Cup continues to suffer from the inconvenient scheduling that James noted the other day. The next match for Team USA, for example, will be broadcast at 9:30am on Friday on ESPN. It's unlikely that the ratings will come anywhere near Saturday's game.