Your Low Class Cable News Moment Of The Day, MSNBC Edition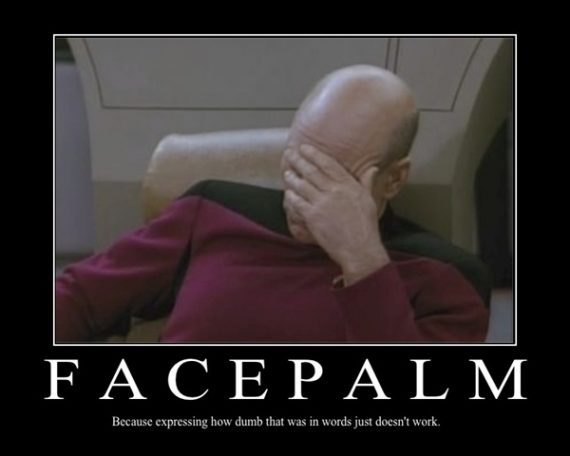 I'm not usually a person to go for the latest cable news outrage, but something currently making its way around the blogosphere strikes me as having gone way, way over the top:
A Romney family photo featuring Mitt Romney and his grandson Kieran Romney that flew under the radar of most media outlets made a "photos of the year" segment of MSNBC's Melissa Harris-Perry Show on Sunday, prompting a discussion by Harris-Perry's panel that has conservatives crying foul.

"Any captions for this one?" Harris-Perry asked her panel.

"One of these things is not like the others, one of these things just isn't the same," sang panelist Pia Glenn, adding, "And that little baby, front and center, would be the one."

Comedian Dean Obeidallah told Harris-Perry that he thought the photo was "great" and that "it really sums up the diversity of the Republican party, the RNC. At the convention, they find the one black person."
Here's the video:
The explanation for the photo? That was revealed back in September:
Former Republican presidential candidate Mitt Romney has welcomed a new addition to the Romney clan.

On Friday he tweeted, "Our 22nd grandchild was officially adopted today: Kieran James Romney," alongside a photograph of a cute African-American baby. The child has been adopted by Romney's second youngest son Ben and his wife Andelynne.

Interestingly, Kieran means "little dark one" in Gaelic. Kieran is common name in Ireland and although it literally means "black" or "dark," it generally signifies a link to Fergus, King of Ulster, a mythological Irish figure.
So Mitt Romney's second youngest son and his wife adopt a child, a child who no doubt will be loved and well taken are of and likely have a better life than he would have otherwise. And Harris-Perry, presently a Professor at Tulane University along with being an MSNBC weekend host and formerly a Professor at Princeton University, thinks it's just hilarious to use this child to make fun of the GOP and the Romney family, some 13 months after the 2012 election ended and Mitt Romney largely retired from the political life. Romney himself is a fair target, perhaps, but since when is one of his Grandchildren a fair target? Pretty low class if you ask me.
This is yet another reason to never watch American cable "news."