1975 Warren vs 1975 Biden on Busing
A law review article written when the former was a student provides an interesting contrast.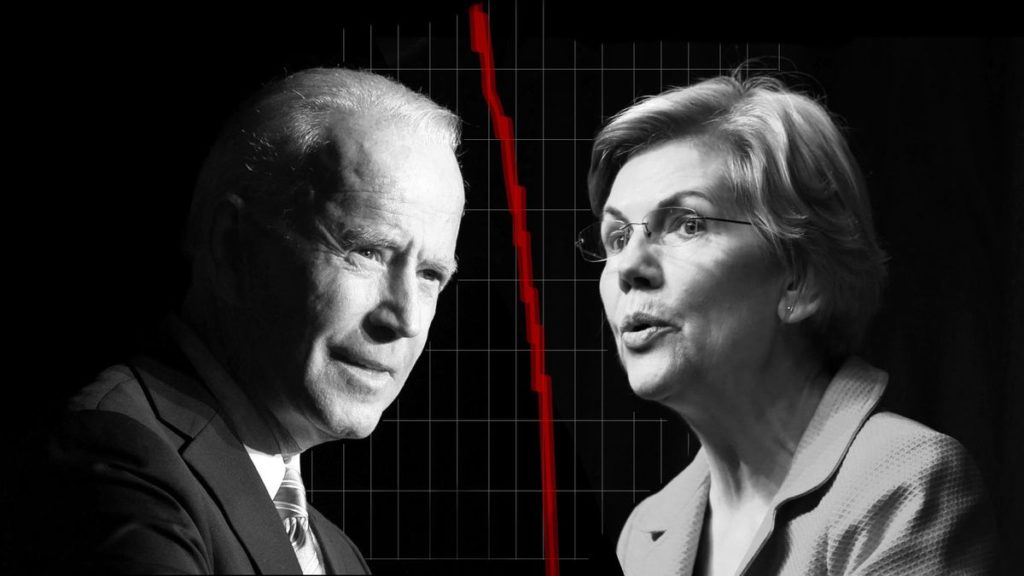 The dust-up between Kamala Harris and Joe Biden over the latter's opposition to busing as a tool for desegregation was the highlight of the first round of Democratic debates. It was also unfair, in that Biden is the only candidate on the stage who was in office and had to stake out a position on that controversial issue. But it turns out that another leading candidate weighed in as well.
CNN discovered that "Elizabeth Warren's first law review article blasted an anti-busing court ruling."
In her first law review article, published in 1975 in the Rutgers Law Review and recently unearthed by CNN's KFile, Warren sharply criticized a Supreme Court ruling in the case Milliken v. Bradley, writing that it made it easier for school districts to stop busing students in northern cities.

Warren's law review article sheds light on a previously unexplored early career stance on busing that contrasts with Biden's approach during the same time period. Biden defended his past position in an exclusive interview with CNN this week.

[…]

Her first article, according to Justin Driver, a professor of law at Yale School of Law, showed a remarkable understanding of the complexities in education law.
It was an "extremely accomplished piece of scholarship by a student," said Driver. "She has plainly done her homework."

[…]

In the article, Warren predicted that de facto segregation — segregation that occurs not because it was institutionalized by the government but because of social norms, prejudices and self-selection — and de jure — segregation that existed because of laws that mandated racial segregation — had been silently "reaffirming" by the court and would take over American public schools.

The isolation of minorities in urban centers, Warren wrote, and a shrinking tax base to finance public education would lead to facilities that are inferior in "student-teacher ratios, and other educational advantages" for minority students. For Brown v. Board of Education to have meaning in northern urban centers, Warren said that "effectively separate schools, even if equal, and certainly if unequal, are condemned by the Constitution, regardless of the reason for the separation."

[…]

Warren also seemed to recognize the significance of Milliken in her law review article. She argued that without proper oversight from the federal court system, she wrote, the burden of desegregation has fallen on to black communities.

"It has been black parents, children, and organizations committed to desegregation who have shouldered the major part of the burden…Clearly, the burden for enforcing the Brown right has been misplaced," Warren wrote.

Warren wrote that the Millikenruling, coupled with another ruling that upheld the state system of financing public schools by local taxes, "will lead to central-city schools which are inferior in facilities, student-teacher ratios, and other educational advantages because the funding is not commensurate with that available for suburban schools."

Erika K. Wilson, a professor of public policy at the University of North Carolina School of Law, said that Warren's predictions for what would occur in the American education system largely came true and that her view was closely aligned with Justice Thurgood Marshall, who wrote a dissenting opinion in Milliken. America's school systems would become "irreparably segregated," said Wilson.

Warren, noted Wilson, might have been out of step with her contemporaries at the time, and particularly "out of step" with white Americans who were "tired" of the decades-long battle to integrate public schools.

[…]

As Warren was writing on busing, at the same time in the 1970s, Biden, as a young senator, stood against busing in places with de facto segregation like Detroit. He criticized the courts for using the terms desegregation and integration interchangeably, seeming to side with the very Supreme Court decision Warren wrote against.

"There is a conceptual difference between desegregation and integration,"Biden said to Wilmington, Delaware's, daily newspaper, The News Journal, in 1975. Biden further explained that he supported desegregation by any legal means at hand — including busing in cases where a school district has upheld racially segregated district lines. However, he did not support busing for all-white or all-black school districts "because of historical pattern not involving segregation practices disapproved by a court."

"Nobody is more committed to equal educational opportunity than I," said Biden to The Morning News, a Wilmington newspaper, in 1977. "But busing is not the way. It was a bad idea in theory, and it has turned out to be even worse in practice."

"The majority of particularly white Americans who were tired of school desegregation saw (Milliken) as a victory and a good thing," Wilson said.

But Warren did not. She said the decision "could thus be the 'separate and unequal' schools" and called on Congress to intervene.

"If the Court cannot or will not develop a judicial remedy for urban school segregation, then Congress must. Equal educational opportunity requires the combined efforts of the judiciary, the legislative branch, and the administrative departments of the executive branch," Warren concluded.
Warren got it right in terms of the impact and Biden got it right in terms of the Constitution and the politics.
Warren understood that, without extraordinary remedy, the de jure segregation of Jim Crow would be replaced by a de facto segregation of economics. I understood that, at least at the margins, contemporaneously from my grade school social studies classes. Further, as Warren thoroughly explains in the article, achieving the goals of Brown v. Board of Education required integration of the schools, not mere desegregation.
Biden is at his core a liberal and fully embraced racial equality even as a very young politician. But he was receiving pressure from his constituents, both black and white, to vote against busing.
Whites overwhelmingly opposed it for a variety of reasons. Most notably, they had made major life decisions around providing the best education they could for their children and saw busing as robbing them of that investment. And, yes, there was still widespread racism.
Blacks were much more divided, with some seeing busing as the best way to provide their kids an opportunity but others seeing it as destroying their community. There's an argument that continues to this very day that the kids may have been better off with black principals and teachers who were deeply invested in their futures.
Regardless, we see in the article that Warren is going to be a brilliant legal mind and passionate about social justice. Biden is a very bright guy but he barely made it through law school. She's at heart an academic and policy wonk. He's a people person who has spent his entire adult life steeped in the practicalities of politics.
Biden is only seven years older but, while she was a student writing that article, he'd been in elected office for several years, including four in the United States Senate. I think his arguments were genuine—he's never been disciplined enough to stick to a script—but he's also speaking to a divided constituency, trying to keep the trust of the black community while reassuring the whites.
Rather than providing fresh insights, then, I think this contrast reveals that Warren and Biden are fundamentally the same people they were 44 years ago. They've both lived full, productive lives since then and presumably matured and learned along the way. But their character and personal styles remain pretty much as they were.