3rd Party Candidates in 2010
Republicans either lost or barely won a whole lot of races because their vote was split with minor party candidates.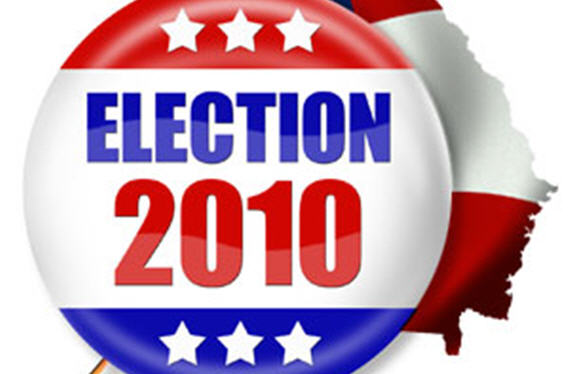 Everyone reading this knows that Republican Marco Rubio won despite facing a "third party" challenge from erstwhile Republican Charlie Crist and that erstwhile Republican Lisa Murkowski appears to have been re-elected in a write-in bid over Republican Dan Miller, who beat her in the Republican primary.  But Jim Geraghty points out that there were a whole lot of races this cycle where Republicans either lost or barely won because their vote was split with minor party candidates:
Last night, a withdrawn third party bid ended up Republicans at least one key victory. I'm starting to think the New York 23rd District is cursed. Doug Hoffman, Conservative Party candidate, inspiring figure of 2009-s special election, made a remarkably mature decision to drop his Conservative bid this year and back the Republican, Matt Doheny. Last night, 6 percent of the district voted for Hoffman, even though he had withdrawn. Democrat Bill Owens is ahead by 2.4 percent.

In Oregon, Republican Chris Dudley is hanging on in the governor's race; his 1.1 percent lead is less than the share of the vote that went to the Constitution Party candidate (1.4 percent) and the Libertarian Party candidate (1.3 percent).

Harry Reid will win reelection with 50.2 percent of the vote, but Sharron Angle only won 44.6 percent.

Tim Cahill cost Charlie Baker his shot at the Massachusetts governorship.

In Indiana, one of the cycle's promising Republicans, Jackie Walorski, has fallen short by 1.4 percent while the Libertarian candidate took 5 percent.

Massachusetts Republicans are bummed this morning. In the 10th District, Democrat Bill Keating is going to win with a mere 46.9 percent of the vote.

In Rhode Island's 1st District, a lot of Democrats worried about their man David Ciciline; he won 50.6 percent of the vote but is six points ahead of John Loughlin.

In Colorado's governor's race, we saw a strange reversal: the surprising 11 percent who backed Republican Dan Maes probably cost conservative independent Tom Tancredo a victory, or at least a chance to take Democrat John Hickenlooper down to the wire.
Now, I don't know how many races there were where Democrats lost narrowly because of Greens or other left-leaning candidates on the ballot.  [Indeed, Doug Mataconis points out in comments below, that appears to have been the margin of victory in the Illinois Senate race.] And we can't automatically assume all Libertarians would otherwise have voted Republican.
Regardless, it's really a stupid system to let spoiler candidates decide close races — usually in a way decidedly against the preference of the majority of voters.
In the case of Murkowski, I favor Sore Loser laws which prohibit candidates who have lost in a party primary from getting a second bite at the apple.   And that in spite of my preference for Murkowski over Miller.
More generally, though, I prefer a wider field and allowing voters to choose their ideal candidate rather than their least favorite.  But we need a system that requires majority winners, whether through a second ballot (i.e., a runoff election) or through some sort of instant-runoff system where voters rank order their candidates.