$60 Million High School Football Stadium To Close Due To Safety Concerns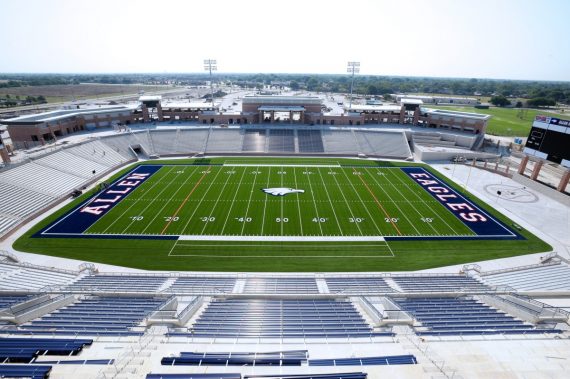 Back in September 2012, I noted that Allen High School in Allen, Texas had just opened a new football stadium and athletic complex that cost $60,000,000 to construct. Today, The Dallas Morning News reports that the stadium will be closed for at least the upcoming football season due to serious safety concerns:
ALLEN — Allen ISD officials said Monday that design flaws appear to have contributed to problems with cracking of concrete at the district's new $60 million stadium, prompting them to close the stadium for the next football season.

Previously, PBK Architects, which designed the stadium, said the problems in the concourse level were probably caused by shrinkage in the concrete.

But an analysis commissioned by the district shows engineers have found design deficiencies at the concourse level, according to documents released toThe Dallas Morning News.

Partial findings by Nelson Forensics indicate that some support structures were not designed in a way that would hold the weight anticipated on that level of the stadium.

"The stadium is not safe for public assembly," Superintendent Lance Hindt said.

Nelson Forensics' analysis is at least 70 percent complete, Hindt said. The final report is expected in June.

Approved by voters in 2009, Eagle Stadium rivals college facilities in grandeur. It opened in 2012 but shut down in February, when officials got a preliminary report about the cracking.
To say that the School District hasn't gotten its money's worth is an understatement.