72% of Americans Can't Pick Chief Justice Out of Lineup
Even on a ridiculously easy multiple choice quiz, Americans don't know the name of the Chief Justice or the Senate Majority Leader. So what?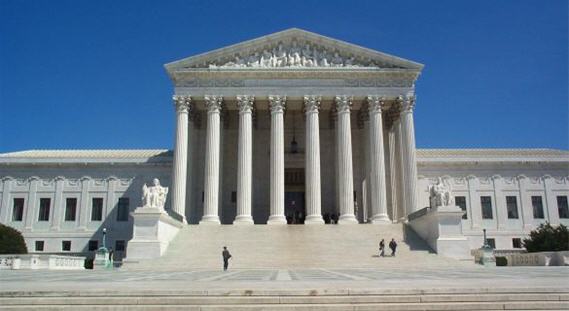 Linda Greenhouse passes along yet another study showing how ignorant Americans are on basic facts:
The Pew Research Center asked people this summer to identify the current chief justice of the United States from among four possibilities: John Roberts, Thurgood Marshall, John Paul Stevens and Harry Reid. Only 28 percent correctly picked Chief Justice Roberts. The late Thurgood Marshall came in second, with 8 percent. Fifty-three percent could not make a selection, answering "don't know."

The result was surprising; after all, people weren't asked to pull a name out of thin air. And the alternatives to the real chief justice were scarcely plausible: Justice Thurgood Marshall died 17 years ago (or maybe people thought the question referred to Chief Justice John Marshall — he died in 1835); Senator Harry Reid has never been a justice at all; and Justice John Paul Stevens was prominently in the news this summer not for being chief justice, but for retiring.
Actually, the result isn't the least bit surprising to anyone who has paid even the slightest attention to research into public opinion going back to, oh, Walter Lippman.  People are just shockingly ignorant about seemingly obvious things like this.
And it doesn't matter in the least!  Knowing the name of the Chief Justice and a dollar will get you a cup of coffee at McDonald's.   If you can also name any of the associate justices, you get a free creamer and swizzle stick.
SCOTUS appointments are for life.   There's no advantage to keeping up with the lineups unless you travel in social circles where it'll be water cooler conversation.
Beyond that, Americans are reasonably informed on the things about the Supreme Court that actually do matter:  Their rulings on controversial issues of public policy.   To be sure, they don't quite understand how it all works.   Indeed, even most journalists (not Greenhouse!) seem to think the courts are legislative bodies that pass laws.   Then again, some judges seem to think that, too.
At any rate, the rest of Greenhouse's column, which discusses how the court has shifted since Roberts replaced Bill Rehnquist — and the internal machinations that go on as Justices contemplate retirement — is worth a read.  But the lead-in is a bizarre throwaway.