75% Of Americans Say All Politicians Are Corrupt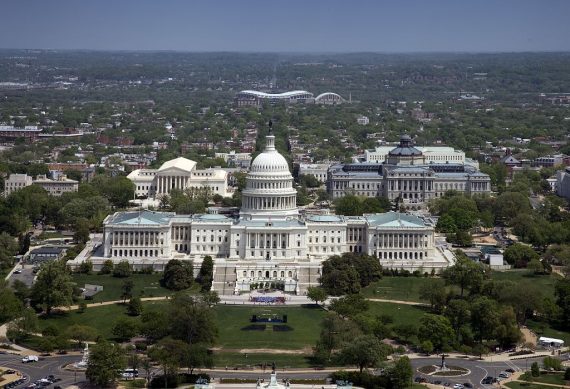 The level of public cynicism about our institutions of government seems to be rising yet again:
Americans don't paint a pretty picture of their public servants in the new national Reason-Rupe poll. Americans tell Reason-Rupe that 75 percent of all politicians are "corrupted" by campaign donations and lobbyists.  And they say 70 percent of politicians use their political power to help their friends and hurt their enemies.

No wonder just 17 percent approve of the job Congress is doing.  Or that President Obama's approval rating is just 43 percent, with 51 percent disapproving.

And while the Supreme Court just struck down limits on campaign contributions to federal candidates, the new Reason-Rupe poll finds Americans are actually more concerned about how elected officials misuse their power and taxpayer money once they're in office than they are worried about campaign contributions.

Asked, which is a "more serious" problem — "special interest groups spending private money on campaigns to elect the politicians they favor" or "elected officials enacting policies and spending taxpayer money that benefit the special interests they favor" — 63 percent of Americans said officials enacting policies and spending taxpayer money for special interests was a more serious problem.

Similarly, Americans say they are "more bothered" by politicians abusing political power than they are by some of the personal issues most often associated with political downfalls.  Seventy percent of Americans say they would be "most bothered" by a politician who used his or her political power to bully someone, while 14 percent would be most bothered by a politician using drugs, and 11 percent would be most bothered by a politician who cheated on his/her spouse.
Given what we see coming out of Washington and our state capitals on a regular basis, I can't say I blame people for thinking like this.