A Basic Theory of Voting Behavior
And a reminder of the role of political parties.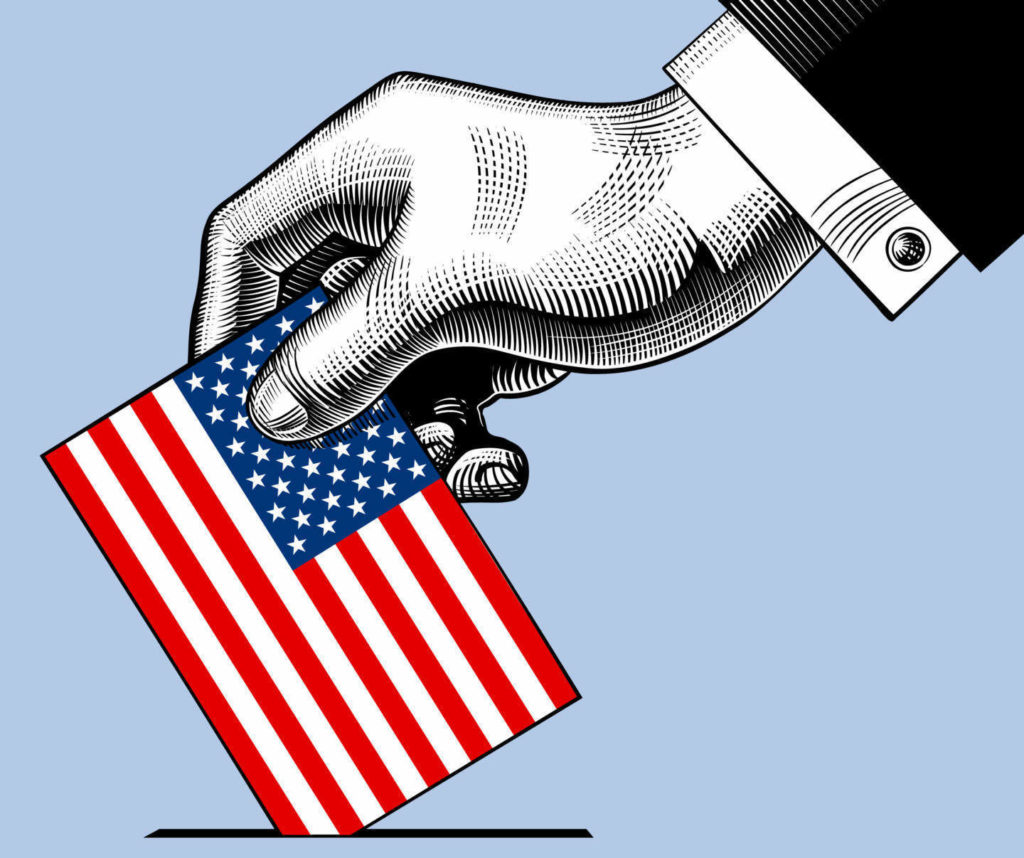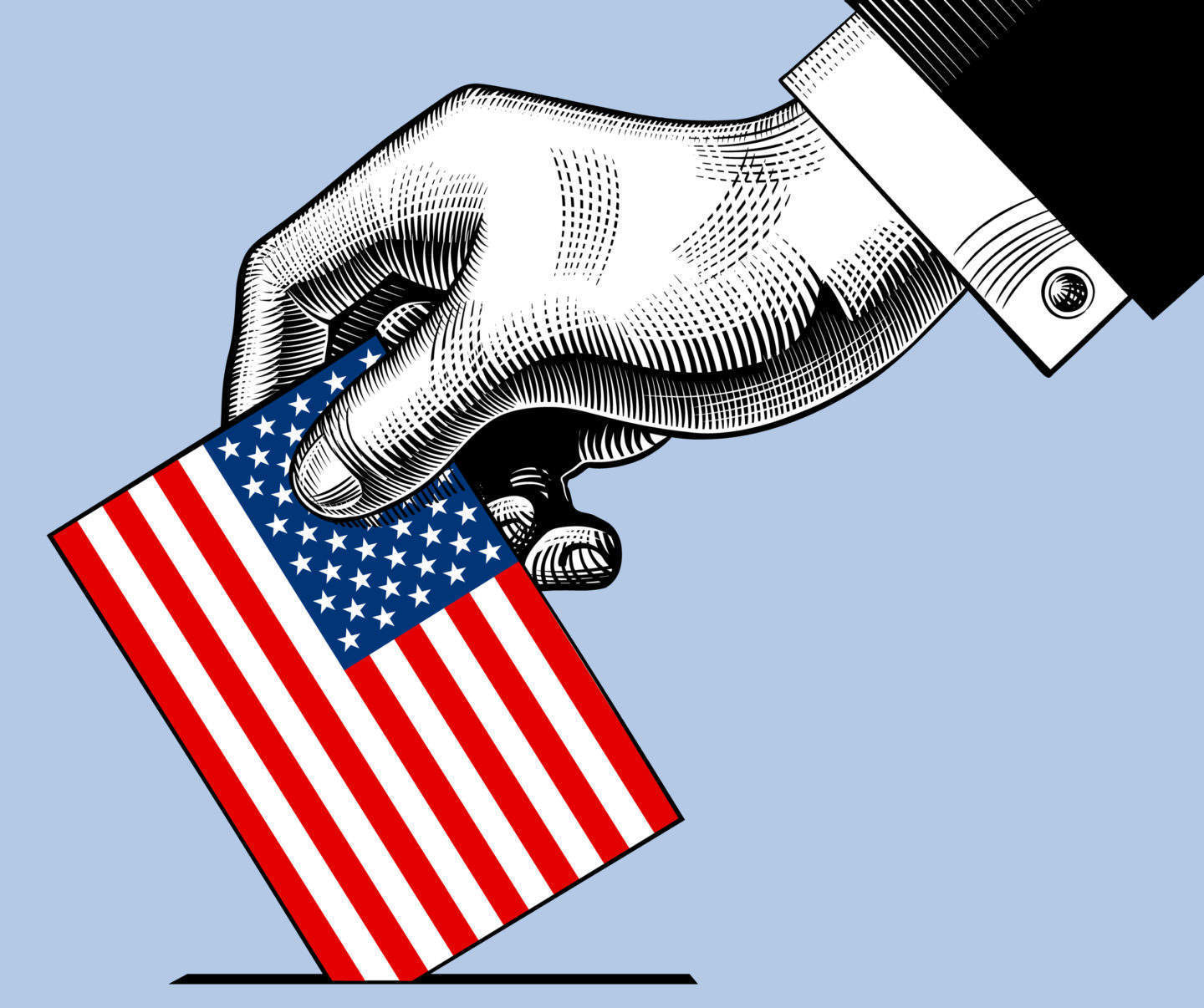 Because I am perhaps a glutton for punishment (or because I really do want to be understood, which is not a mutually exclusive position), allow me to try and distill the point that I was trying to make in my post about the Georgia race for US Senate and the problems with Herschel Walker. These are points I know I have made before, in a similar manner (but I am not going to try and search the archives at the moment to find the links).
The bottom line is this: most people have already made up their minds about which party they will vote for in the next election (and the next and the next and the next). Yes, some people will change their minds, but most won't. Keep in mind that social science, at its most basic level, is the study of patterns of mass behavior. While it is certainly true that human patterns are not as predictable as chemical reactions, we are not random creatures. We do behave in ways that lend themselves to some level of predictability at the mass level, such as with voting.
The odds that a large majority of the state of Alabama will vote for the Republican Party candidate in 2024 is about as certain as any given known reaction between two chemicals. Same for 2028 and probably 2032, 2036, etc. At some point, yes, something may happen to change that pattern, and that would be an object of study that would hopefully increase our overall understanding of the system the way the "Republican Revolution" of 1994 added to our understanding of the US party system.
Here's a key observation: since people are largely fixed in their partisan affiliation they will find themselves often having to rationalize how they can vote for someone who is otherwise an awful person. While the readers of this site (or, in fact, any given random good person) would like to think that what voters should do is "vote for the person, not the party" and therefore reject a terrible co-partisan, that's not how it works for most voters.
Instead, most voters do a combination of the following: explaining away the problem (i.e., rationalizing why it isn't so bad) and engaging in a stark calculation (whether they think of it that way or not) that a co-partisan with a poor character is better in political terms than the opposing party winning with a fine, upstanding candidate.
It is worth noting that instead of seeing the opponent as having a good character, voters of the opposing party will focus on all the opponent's flaws and short-comings and rationalize how the opponent is just as bad as their flawed co-partisan (indeed, likely worse-so much worse!).
All of that is amplified by media consumption (especially in the current era) but also simply by one's social circle (which likely shares one's partisan predilections–again, especially in the current era).
This is all known, observed, and utter predictable human behavior. While there may be some unicorns in the audience, the odds are that everyone reading this has engaged, to one degree or another, in this very behavior.
All of this is amplified when a given election can have serious national political consequences, such as a single seat perhaps being the difference between controlling not just one chamber of Congress, but perhaps even control of the entire legislature.
Under such conditions the incentives to rationalize are turned up to at least 11.
As such, it is simply not the case that a given set of voters have to proactively want a terrible person to be in office in some normative sense to explain why they might vote for said terrible person. It means that this is how human behavior works: we very frequently have decided on a conclusion and then work backward to justify it.
I would note, by the way, that this is the basic function of a political party: to give people a group that is supposed to be the best fit of all of the options and the label provides a shorthand.
Every representative democracy has parties.* It appears to be a natural result of having legislatures (exploring that claim is its own long discussion). Given the importance of these groups within such systems is why I continually note the following:
Since people are going to behave as described above, candidate selection processes matter. And the US system of selecting candidates has some serious flaws insofar as the parties are porous and parties therefore can be changed without any deliberate, centralized attempt to do so (this, too, is its own discussion that I have written about many times).
When you only have two viable choices, the behavior described above is deep and hard to change. Consider: it is hard enough to change parties for most people, but it is especially hard when changing means going to "the enemy" and not just to another team.
On point #1 I would note that since party loyalty is baked into most people's political identity, as the party changes, voters are brought along often without thinking about said changes. Indeed, they will often integrate those changes into their belief structure without realizing it and start asserting those beliefs as if they are obvious and long-standing (think about how recent partisan views on vaccines has evolved).
On point #2 think of it this way: if the only two baseball teams were the Yankees and the Red Sox, deciding to jump ship from one to the other would be seen by friends and family as a weird betrayal and it would utterly upset your social relations. You are now one of them. But, in the real world, if your family roots for the Yankees and you decide to become a Braves fan, you are just a weirdo, but you haven't aligned with an arch nemesis (who is really only the enemy on rare occasions). Having only two choices amplifies the cost of defection. Having multiple choices dilutes it.
The US primary process (which is the way that we nominate almost all candidates) is not controlled by a set of Republicans or Democrats making sure that the candidates adhere to the party platforms. Instead, the very definition of what it means to be in the parties is shaped, over time (sometimes subtly, sometimes not) by who the candidates are. The voters, however, are already dedicated to voting for whoever is on the right team.
Almost all of the voters who voted for Trump in 2016 would have voted for Jeb! or Rubio or Cruz.
Almost all the voters who will vote for Walker in November would have voted for some other individual with an R by his or her name.
This is the way that it works and the evidence for this is overwhelming.
As such, it seems to me that it would be better if there was more clarity in the identity of the parties (which would require changing the nomination process).
It also seems to me that we would be better off if voters had more than a stark binary choice to make since that just makes the rationalizations noted above all the stronger.
And yes, a thousand times yes, accomplishing that is complicated and hard, maybe even impossible. But I will state that focusing simply on the fact that a given party is "bad" and we would all be better off if that party would be "good" is a pointless exercise–at least if one thinks that ranting about it will solve it. One of the things I find more than a bit frustrating in some responses: I am not justifying behavior by explaining it. Facts are facts and if the basic theory of human behavior noted above is accurate, and I think that it is, then explaining it is no different than explaining climate change or how a given asteroid may hit the Earth. The issue becomes, as I so often note, understanding a problem and diagnosing a solution.
Indeed, I would note that if, as many readers assert, the problem is just Republicans, you are misdiagnosing the problem. There is little doubt that reactionary ideology is a major problem in the US at the moment (and indeed globally). There is a lot to be said about why that is the case. Of the things that I am trying to explain here is how that reactionary ideology is able to take over a major political party (via the primary process as a major avenue, but I am not saying it is the only cause) and how it is strengthening (via the above-discussed rationalization in the context of a binary partisan choice).
It doesn't help any of this that in the American context a poor character candidate can get the second most votes and still win the presidency (as in 2016) or that a poor character candidate can possibly shift control of half of Congress, even if that chamber would then be controlled by a party that lacks national majority support (as may happen with Walker and in the Senate). The core protection against allowing people like Trump and Walker to be elected/have substantial power is supposed to be the hope that majorities of the population would reject such persons or, at least, that the structure of the overall government would not empower persons and parties without majority support.**
But, alas, that is not our system, and why I overall write about the need for democratic reform.
Put another way: if our system was more reasonable (or more democratic), Trump would have lost in 2016 because he had the second most votes and a lot of what we are seeing now would have been tamped down because losing has that effect on political movements (and winning has the opposite effect). Moreover, if the 2016 GOP field had not been crowded and if the rules of the GOP primaries did not favor early plurality winner, Trump would never have been nominated.
I am not saying that all we need to know about the contemporary Republican Party is the 2016 GOP primary rules and the Electoral College, but it is not unfair to note that rules and systems that allowed Trump to win when he really should have lost helped put us where we are.
The easiest kind of political analysis is to simply say that the other side is bad and that we would all be better off if people would be good. In some ways that is what most political philosophy is about: how to get people to be good and noting that it isn't so easy to accomplish. The study of political institutions is, at least in part, an attempt to understand how to get good government even if we can't guarantee good politicians. Structure certainly doesn't explain everything (nor have I ever claimed that it does, as careful readers would note), but structure matters because it shapes, corrals, and channels human behavior.
---
*Even with forced non-partisan elections at the municipal level you can discern which groups of candidates go together if you are paying attention.
**And, I would note, majorities can be awful, but the only thing worse than a majority of people electing a bad candidate or government is allowing the minority to rule via bad candidates.