A Classically Conservative Argument on Same-Sex Marriage
Maggie Gallagher's anti-gay marriage argument is an example of pure conservative thinking.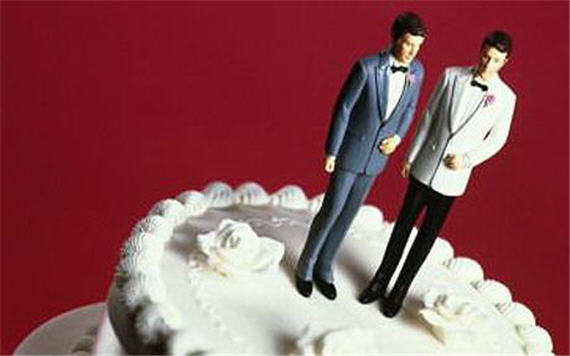 I have an ongoing interest in the meaning of the term "conservative."  This interest manifests in multiple ways, including personal introspection (I have long self-identified as "conservative"—although less so of late), teaching (I am a political scientist and one of my areas is political theory), and writing (it is obviously an issue in looking at contemporary American politics, for example).
As a general proposition, I have decided that we use the word "conservative" (and, for that matter, "liberal") rather imprecisely (this includes my own colloquial usage of the term over time).  I think that we are at an especially odd place at the moment in terms of what the word means in the American context.  Such facts forward my interest in better definitions, especially in terms of public discourse.
Having said that, this post looks first at a basic, fundamentally academic, definition of "conservative" and then looks at what I think qualifies as a pretty good example of truly conservative thinking in this sense by Maggie Gallagher on the question of same-sex marriage.
A basic definition of "conservative" from an academic (and historical) point of view is one which the status quo is seen as having been arrived at through a long series of trial and error which leads to some degree of stability.  As such, tinkering with the status quo should be undertaken only with extreme care because it is largely impossible to know the full consequences of choices.  In other words, unintended consequences are certain and the ability of the human mind to fully understand the ramifications of change is quite limited.  As such, if change is to be undertaken it should only be done in small, incremental steps so as to decrease the chances that seriously damaging moves are made.  Now it should be noted clearly that conservatives in this sense do not oppose all change, but rather they a) oppose rapid or large change, and b) sincerely believe human reason to be a limited tool.
On change, for example, Edmund Burke wrote: "A state without the means of some change is without the means of its conservation." But to him, as one would expect of the patron saint of classic conservatism, change was an issue not of innovation, but rather one of "correction."  The aim of this correction was conservation of the good and functioning aspects of the existing order.
When one considers that the foundation of classic conservative thinking is that the current socio-political order has evolved slowly through a long, slow process of testing what works and what does not, one can understand both the basic conservative resistance to change and, moreover, why classic conservatism is appealing to those who benefit the most from a given existing status quo.
Of course, by this measure, not all self-professed "conservatives" in the colloquial sense are, indeed, conservatives in the proper sense of the term.  Many are reactionary seeking to turn the clock back to the past (e.g., Rick Santorum and birth control) and others are liberal (if not progressive) in the sense that they think that the application of reason leads to a better life for all (i.e., any number of Gingrich's ideas—I mean for goodness' sake, whatever else Gingrich's moon base idea might be, it is hardly the stuff of a conservative worldview, regardless of how one defines the term).
All of that was preface, but perhaps needed (even useful?) before getting to the basic inspiration for this post.  I was reading the Salon profile of Maggie Gallagher, the conservative writer (mostly at NRO) and anti-same sex marriage advocate (The making of gay marriage's top foe).  The piece is interesting, and while I am bit uncomfortable with the straight line that it draws between Gallagher's college pregnancy (and subsequent single-parenthood) and her views on gay marriage, a compelling case is made.  However, the pop psychology of it all isn't something I am adequately equipped to comment upon.  Instead, I was especially struck by the following passages:
"The questions began by talking about what people think about homosexuality," Gallagher recalls. "And I said that's a perfectly legitimate question, but that's not my concern. My concern is that marriage really matters because children need a mom and a dad, and after gay marriage, I can't say that anymore. I won't be allowed to say it. Marriage will not be about that anymore. We will not have an institution dedicated to putting together mothers and fathers and children."

[…]

Reading Gallagher's portion of "Debating Same-Sex Marriage" and watching numerous clips of her debates, what surprises me is how little Gallagher talks about gay people, or even gayness. Gallagher's opposition to gay marriage seems to have very little to do with gay people, indeed with people at all. What really excites her is a depersonalized idea of Marriage: its essence, its purity, its supposedly immutable definition. If properly supported by the right laws and the right customs, Gallagher's heroic Marriage is good for women, children and society. For Gallagher, gay people are the enemy only insofar as their desire to marry is yet another attack on Marriage: Like no-fault divorce, the welfare state and the normalization of single parenting, same-sex marriage challenges the idea that every child should be with its biological mother and father.

[…]

In her forthcoming book, she writes that "including same-sex unions in the legal category of 'marriage' will necessarily change the public meaning of marriage for the entire society in ways that must make it harder for marriage to perform its core civil functions over time." How do we know? We just do.

And even if somehow the evidence showed, conclusively, that same-sex marriage were good for children? Gallagher would still be dissatisfied: "Nothing could make me call a same-sex couple a marriage, because that's not what I believe a marriage is."
In short:  marriage is defined by human nature, no more, no less and this is not a thing to be reasoned about, per se, because it simply is.  Further, this is immutably true to the point that nature will win out over supposed reason:
But for Gallagher these facts are temporal, contingent and ultimately meaningless. They just appear to be facts. In an email two months after our first conversation, she explains why her opponents are mistaken: "One of the lessons I learned as a young woman from the collapse of Communism is this: Trying to build a society around a fundamental lie about human nature can be done, for a while, with intense energy (and often at great cost); but it cannot hold." Same-sex marriage is just a big lie, she believes, like Communism. It is weak at its foundations, like the Iron Curtain. It may get built, she seems to concede — in 10 years, or 20, there may be more states that recognize same-sex marriage, more shiny, happy couples raising rosy-cheeked, well-adjusted children, children who play with dogs and go to school and fall from jungle gyms and break their arms, children often adopted after being abandoned by the heterosexuals who did not want them or could not care for them — but in time (big time, geological time, God time) the curtain will be pulled back, or it will fall. Because it has to. It cannot be otherwise. Because a son, as Maggie Gallagher will tell you, needs a dad.
That which has been is proof that it ought to be preserved and there is no room for the possibility that this key institution has been socially constructed over time.  (I have written on the question of whether or not the definition of marriage is immutable here:  Redefining Marriage).
On thing that the piece makes clear, and deserves underscoring:  Gallagher does not appear to be a homophobe nor does she appear motivated by any particular concern about homosexuality in general.  Rather, she is dedicated to her view of marriage.**
This strikes me as rather useful example of classic conservative thinking:  human beings have developed an ideal institution, based on practice and human nature called marriage and when properly followed (man+woman=children) this is best and there is no argument to be made in opposition to this notion.  It is not a thing of reason, but of tradition and nature (and likely the divine).*  Further, if we muck about with what nature has ordained, the ultimate result will be a negative one for society at large.  Same-sex marriage, therefore, is highly misguided social engineering that will a) cause harm and b) ultimately be doomed to failure.
A side note (which does touch on the pop psychology part after all).  The piece quotes Gallagher's early writings and the following is striking, especially in context of her biography:
"Sometimes they [men] prefer a hotel room to a house in the suburbs, or beg us to exchange bodily fluids without ever exchanging phone numbers. Sometimes they do not appreciate that making a baby is making a long-term commitment you cannot just walk out on when you're feeling unfulfilled." Because men are so different, society developed norms to pressure men to take responsibility they might wish to avoid.
While there clearly are men of the type described above (and, one presumes, some women), may add a few data points of my own here?  As I frequently point out, I am been married for going on 22 years and have three children.  I actually very much prefer a house in the suburbs to a hotel room.  And most of the males I have known over the years are just as interested in long-term relationships as the women I have known.
Now, granted, I cannot credibly extrapolate an empirically comprehensive view of human nature from simply my own personal observations.  But then again, neither an Maggie Gallagher, but it seems as if that is precisely what she has done.  It is certainly quite difficult to read that quoted passage and not see the connection between her early unhappiness in life and her subsequent views of the universe.
To bring this to contemporary domestic politics in a general sense, I think it is worth noting that part of why social conservatives and their opponents have such conflicts is that social conservatives tend to base their views on positions that are not amenable to reasoned argument.  By that I mean:  it is difficult to have an argument with immutable truth, yes?  This is why, by the way, the culture wars are not only back, but they never actually left and never will.
*I use the phrase "likely the divine" because while on the one hand it seems quite clear that Gallagher is heavily influence by conservative Catholicism, on the other she does not seem to predicate her arguments on theology.
**BTW, I do find her definition problematic insofar as it precludes a non-procreative marriage as being a real marriage.  It is a formulation that is problematic for obvious reasons, I should think.  I shan't go into this as I am more interested in this post as to the nature of her reasoning that I am in criticizing her position, per se. (Although, I will grant, not all social conservatives approach all issues in this manner).