A Consensus Speaker of the House!
More centrist fantasies.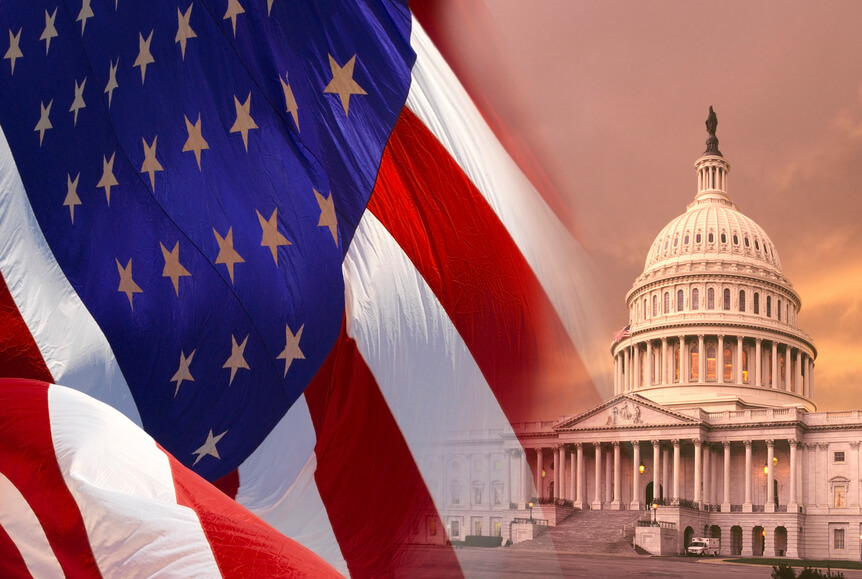 Longtime think-tanker and long-ago Republican Senate staffer Alton Frye suggests "Democrats should nominate a Republican successor to Pelosi." It's sheer political fantasy fitting for The West Wing.
Rep. Nancy Pelosi (D-Calif.) will no longer be Speaker of the House of Representatives — but she could nominate the next Speaker. In doing so, she could point the way toward the political accommodations so badly needed in a polarized America.

While it has never been done before, the Constitution provides an opportunity to choose a Speaker who is not a member of the House. Seizing that option, a magnanimous Pelosi could persuade her colleagues to propose a distinguished Republican for the role.
We're approaching the 250th anniversary of the Constitution, so what better time to trot out a loophole never before exploited? I mean, we're definitely polarized.
Obviously, she would not do so without the support of the Democratic caucus and her successor as party leader, presumably Rep. Hakeem Jeffries (D-N.Y.).

For Jeffries and the caucus, the proposal would present a clear choice between working with an independent Republican Speaker open to bipartisan cooperation and facing protracted friction with an intensely partisan leader, presumably Rep. Kevin McCarthy (R-Calif.), captive to the most extreme faction within the Republican caucus.

Furthermore, both in the election of a Speaker and in subsequent legislative votes, a Democratic offer to support a nationally respected Republican as Speaker would provide a rallying point for moderate GOP House members to form coalitions. Establishing that pattern would both increase the possibility of a convergent cross-party majority on particular issues and, crucially, strengthen the leverage of more moderate Republicans in dealing with their own leader.
That would be awesome, like the time President Bartlett put up Scalia-type and a Ginsburg-type Supreme Court nominees at the same time and everyone just rallied around the move, rather than approving one and then screwing him over. That would definitely work in real life.
I'm sure there are tons of Democrats eager to cast their first vote for a Republican Speaker and enough moderate Republicans willing to risk being primaried to make this work.
The nominee would need to be a person who has earned the respect of both parties and demonstrated commitment to finding common ground among partisans, whenever possible.
It would be helpful, yes.
Such people exist. John Kasich, former governor of Ohio and erstwhile chairman of the House Budget Committee, and Paul Ryan, a former House Speaker and vice presidential candidate, would stand high on the list. (Rep. Liz Cheney (R-Wyo.) would certainly meet the standard, but the intense hostility toward her among many Republicans would make her nomination controversial rather than unifying.)
Kasich, for whom I cast my last vote in a Republican primary, is both a fairly conservative politician and a decent fellow with a long history of compromising to build consensus. Ryan, while able to ape moderation and likability, is arguably the least effective Speaker in decades and has managed to alienate both sides of the aisle. And Frye has already covered Cheney.
A carefully designed initiative of this sort by Democrats could be an act of high statecraft. It must be framed not to exploit the evident divisions among the Republican caucus but rather to open the way for members in both parties who recognize the nation's urgent need to replace the hyper-partisan strife that has deformed public discourse.
There are, like, 7 of those. The overwhelming majority are in "safe" seats where the only way to lose is to compromise with the other party, thus proving yourself a D/RINO, and thus get primaried.
It would have to recognize that such a Speakership would carry a unique burden of balancing the divergent claims and interests that flow through the House. It would certainly not mean easy sailing for a Democratic agenda.
Let's assume this fantasy was workable. The Republicans have just experienced an extremely disappointing midterm cycle, vastly underperforming both historical norms and the expectations created by a President who, while remarkably effective at passing major legislation, is very unpopular in terms of his approval ratings. They managed to not retake the Senate, even though it was theirs for the taking, and barely took control of the House. It's just about inconceivable to me that they're in any mood to consider "divergent claims and interests," much less pass any part of "a Democratic agenda."
The implications of such an arrangement would be manifold. The number of Republicans searching for a constructive posture in the wake of the party's midterm electoral disappointments remains to be determined. If enough of them are prepared to join such an experiment, there would undoubtedly still be stressful episodes, as the Speaker faced severe frictions between the parties. The Speaker would have to defer to party leaders in setting committee assignments, including chairmanships.
So, here's the thing: the Speaker is, by definition, the leader of the majority party coalition. If s/he's not that, they have no power. If they have to defer to some shadow leadership group in setting committee assignments—their main source of power!—they're Speaker in name only.
Lacking a vote of his own, the Speaker's principal powers would lie in setting the agenda for floor action on specific legislation. Artfully played, the role could win important influence on the internal priorities of both parties, encouraging proposals that promise reasonable compromise on workable propositions and discouraging ideological showboating. There would remain ample possibilities for the two parties to stake out distinctive positions for future campaigns.
I like the sound of that. I really do. But it makes no sense politically.
First, it assumes that Congressional Republicans have a governing agenda. It has been quite some time since that was obviously true.
Second, even if they did and were willing to give Democrats some of what they want (for reasons I don't understand, given that the rules of the House allow tiny majorities near-dictatorial control) the deal would have to include a tacit understanding with the Senate and White House that the legislation would be passed. I don't know how that would even work in practice.
Third, while the practical outcome of accomplishing this would be good for the country, including Republican constituents—passing legislation that enjoys strong, bipartisan support—the political outcome of this would be to virtually ensure Joe Biden's re-election, since he, not the compromising Republicans, would get the lion's share of the credit.
The eminent scholar Karl Deutsch taught that "prestige is to power as credit is to cash." A Speaker selected by a bipartisan coalition would hold a unique historic position and would enjoy unique historic prestige.
That doesn't seem likely, to be honest. Especially not if they have to defer to others on committee assignments and the like. They'd be seen as a figurehead.
Certainly, in competitive congressional districts, earning his endorsement could be a significant advantage for candidates in future elections. On that basis, his prestige should encourage members of both parties to seek to balance their partisan priorities against the value of earning the Speaker's favor.
That's . . . just not how American politics works.
A non-member Speaker working to steer convergence toward the political center could help narrow and isolate the fringe elements in both parties. That could be especially relevant in Republican efforts to move their party beyond the extremes that former President Trump promoted and profited from. A dynamic of this nature would be healthy for Democrats no less than for Republicans.

Wise leaders, including President Biden, understand that the republic cannot thrive if either of its great parties abandons honest competition in favor of bold-faced lies and anti-democratic objectives. Moving to a nonmember Republican Speaker could help revive that party's worthier traditions.
I would truly like that outcome. I think Biden would happily go along with it, as it would give him his only realistic shot at governing by other than executive order the rest of his term. But the number of districts in which incumbent Republican Representatives would benefit from this are vanishingly small.
Understandably, McCarthy would find denial of the Speakership excruciating. Yet, on reflection, he may see that, if chosen Speaker, he would be condemned to indulge the destructive fringe of his caucus in ways that turn success into ashes in his mouth. Better that he exercises the power of a key leader collaborating with another Republican as Speaker than pay the price of continuing subservience to colleagues who see him as a mere tool for ignoble purposes.
At the end of the day, McCarthy is a wise and strong leader willing to put the good of the country . . . . No. I just can't.
This idea may seem too far "outside the box" for Pelosi and Jeffries to consider. But weighed against the likelihood of feckless, fractious political struggles, looking outside the House for a successor whom Democrats can propose in good faith could prove the culmination of Pelosi's distinguished public service. There are reports that some Republican members, not keen on McCarthy as their leader, have been thinking of nominating Trump for Speaker. Though that notion has little chance of gaining traction, a maneuver to put forward a genuinely qualified Republican could do so.
This pretty much refutes itself, no? Folks willing to make Trump the Speaker are almost surely not in the mood for a Never-Trump, or even a Never-Again Trump, Speaker.
The central question becomes how many, if any, Republican members are prepared to accept an offer by Democrats to promote a distinguished Republican alternative for Speaker while continuing their support for McCarthy as majority leader.
Start with the number not interested in being re-nominated and work your way down from there.
If the minority caucus unites in the offer, it would require only a handful of Republicans to judge that such a tradeoff is in the nation's interest and in their own.
I can just see the campaign ads now. "Representative Smith joined with AOC and the anti-American Squad to reject the Republican candidate for Speaker . . . ."
Ideally, with dozens of members in the Main Street Caucus and the Problem Solvers Caucus — many determined not to yield control to the rightwing fringe — there should be a number who would welcome a chance to strike such a balance.

Having pledged in his campaign to work across the aisle, Main Street Caucus leader Rep. Don Bacon (R-Neb.) has stressed that it is time for centrist Republicans to flex their muscles against extremist forces in the party. Rep. Brian Fitzpatrick (R-Pa.) of the Problem Solvers Caucus has emphasized that his "community has spoken with an overwhelming voice in support of unity, collaboration, moderation and bipartisanship."

Speaker Pelosi shares with both Kasich and Ryan devotion to the House as an institution. She and Jeffries may think of others who hold that faith. In the benighted state of American politics, that value argues strongly for nominating a Speaker able to work with constructive members on both sides of the aisle. Nancy Pelosi and her Democratic successor are the only ones who can make that a serious proposition.
Look, I really enjoyed The West Wing. I find the fantasy of our political leaders being highly intelligent, principled, folks working to get things done for the good of the American people immensely appealing. And, despite the incentives, I think there are a fair number of them in both parties.
At the same time, the House of Representatives is now and has always, by design, been the most fractious of our national political institutions. It represents the smallest level of the electorate—the District—and is the most frequently put in front of that electorate for judgment. There simply is no "long game" when you're up every 2 years, much less when your District is drawn to maximize partisan advantage.
Those of us over a certain age remember a time when cross-party wheeling and dealing was much more normal. Figures like former Speaker Tip O'Neil were revered for that ability. But that was possible because our two parties were far less geographically and ideologically sorted. Liberal Republicans, such as Frye's former boss Senator Edward Brooke (Mass.)* are all but extinct, as are conservative Democrats. Compromise is simply next to impossible under current conditions.
____________
*Who, it must be noted, was defeated for re-election to a third term by the late Paul Tsongas 42 years ago now.